Fox News Host Tucker Carlson Says Alexandria Ocasio-Cortez's 'Moment' is 'Too Stupid to Continue'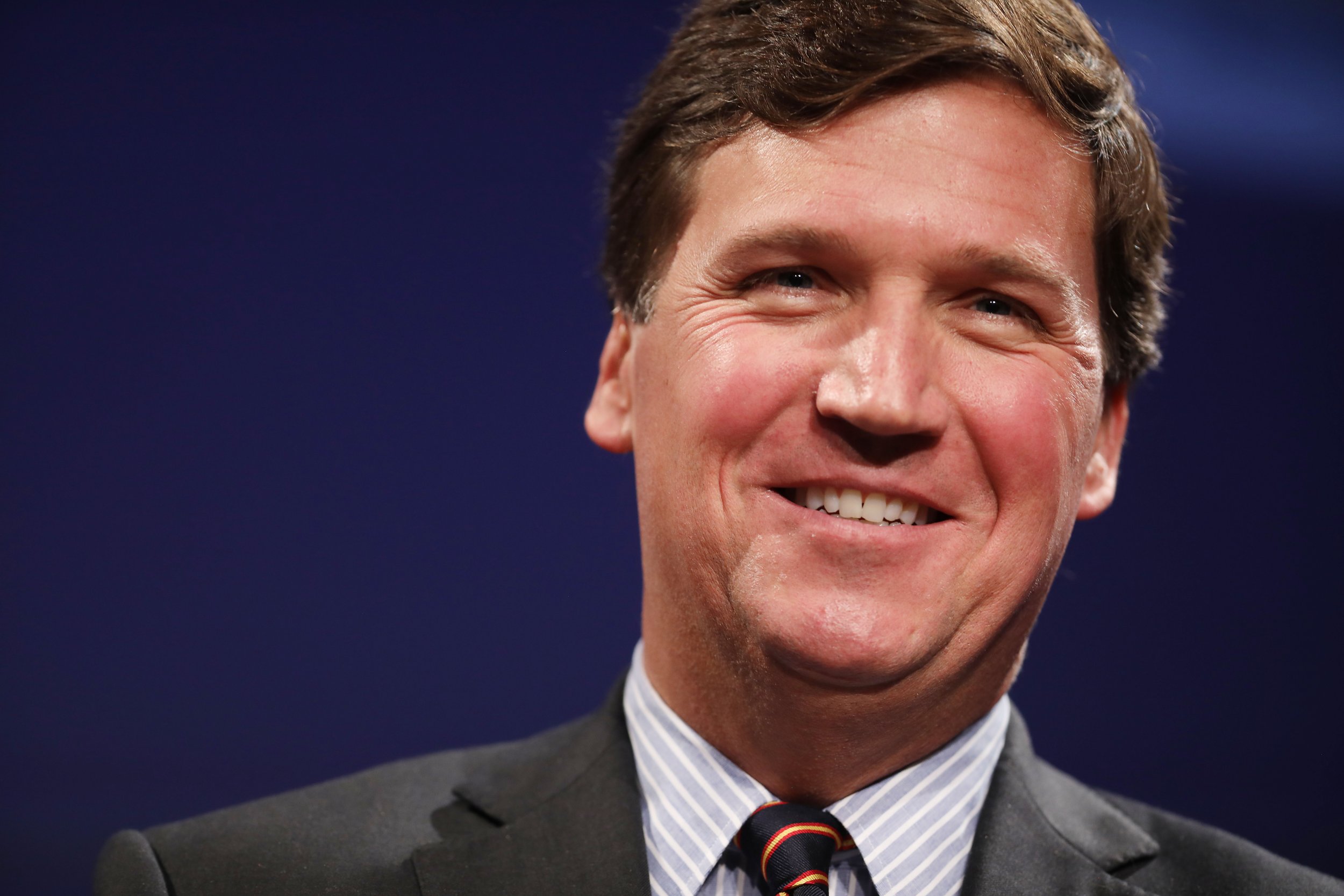 Fox News host Tucker Carlson argued Thursday night that what he sees as the Democratic Party's stance on immigration—embodied in Carlson's view by outspoken first-term Representative Alexandria Ocasio-Cortez—is a juvenile approach to the issue that is "too stupid to continue."
Carlson started his nightly monologue by saying that "for months and months, all the little Democratic Party mouthpieces you see on television, which is pretty much all of them, lectured you about how there was absolutely no crisis on the Mexican border, and you have to be some kind of white nationalist freak to think otherwise."
The Fox News host then said that "a new member of Congress" who is "the loudest one," referring to Ocasio-Cortez, "still thinks the whole immigration question boils down to racism."
"If you are for borders, you are racist. Period," Carlson said, while opining that Ocasio-Cortez "knows even less than your average cable news anchor."
Carlson then spoke out against open borders, saying that if half of Guatemala moved to the United States, "it wouldn't help anyone," and that, "countries have borders. That's what makes them countries."
"Someday, the AOC moment will pass. It's too stupid to continue," Carlson said. "And at that point, sober Democrats will wake up and rejoin the adult conversation and progress. What do we want from our immigration system?"
Carlson then posed some questions for when such an "adult conversation" on immigration does happen. These included questions like: How many immigrants the United States should admit annually? What is the ideal population size of the U.S.? What skills and education standards should Americans look for in immigrants? And what government services immigrants should be entitled to.
"Do we imagine that huge groups of people with nothing in common can share the same country without fighting each other? It's an important question—maybe the most important question of all. We never hear anyone ask it," Carlson said. "Anyone who dares ask it is banned from Twitter. Instead, you hear the endless drone of self-righteous children barking about racism."
Ocasio-Cortez did not respond to Carlson's criticism of her publicly on Twitter. However, she did take a shot at Fox News on Thursday by mocking a contributor to the network who wore what many ridiculed as a bulletproof vest to report from the border.
"Does 'live from the border' mean Party City?" Ocasio-Cortez tweeted along with photos of the contributor Lawrence Jones III. "Fox is really out here doing the most on a budget to make the border look more dangerous than it is."
While on the campaign trail, Ocasio-Cortez advocated for U.S. Immigration and Customs Enforcement to be abolished.
The democratic socialist lawmaker from New York has previously responded to criticism from Fox News hosts and contributors by questioning what she saw as the conservative network's fascination with her. In March, she mockingly referred to Fox News as "AOC TMZ," referring to the popular celebrity gossip site TMZ.