Fox News Host Says Christine Blasey Ford's Therapist May Have Hypnotized Her
Fox News host and former judge, Jeanine Pirro, made a baseless suggestion on Thursday that Christine Blasey Ford, who has accused Supreme Court nominee Brett Kavanaugh of sexual assault, may have been hypnotized by her therapist.
Speaking with fellow Fox News host Sean Hannity, Pirro suggested it was "worrisome" that a woman who had come forward to back up Ford's claims that she was sexually assaulted by Kavanaugh at a house party in the summer of 1982, had later admitted that she did not "have first-hand knowledge of the incident."
Cristina King Miranda had written on social media that she remembered hearing about the alleged incident days after it is said to have taken place.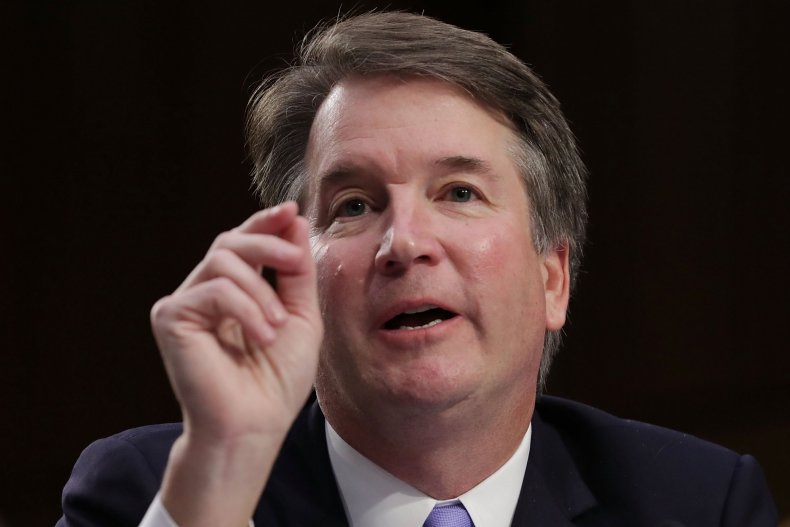 She later deleted her posts, however, clarifying that she did not have first-hand knowledge of the alleged incident, but stood by her "support for Christine."
"This is worrisome," Pirro said. "It means that people will make up stories."
After Hannity pointed out: "Didn't they say that this came out for the first time in couples therapy in 2012?"
Pirro said: "Yeah, and what was that about? When was the first time Kavanaugh's name came up? And what about, is this hypnosis?
"Is this confabulation?" Pirro said, referring to a term used by psychologists to define a memory error that sees the production of fabricated, distorted or misinterpreted memories.
"This is all stuff that is contrary to what the law calls for," she said.
Read more: Rush Limbaugh Spreads Fake News Story About Brett Kavanaugh's Accuser Christine Blasey Ford
Pirro and Hannity also hit out at supporters of Ford, who have rallied to send a resounding message on social media: "We believe you."
Earlier on in the evening, Hannity had noted that both President Donald Trump and the Senate Judiciary Committee have taken Ford's claims seriously, adding, "I agree with that." He then questioned activists who have shown support for Ford with the statement: "We believe."
"If there was an ad that said, 'you're credible Judge Kavanaugh, we believe you,' what would the reaction be?" Hannity asked.
"They'd hit the ceiling," Pirro responded. "The contradiction in this country right now is beyond anything I've ever seen. I worry for the country. I don't want these people to sit on juries.
"It's no longer about the facts or truth and justice. It's about politics. And this is a sad state of affairs," she said.