Former Vice President Joe Biden's recent comment that he could be open to choosing a Republican running mate reminded Fox & Friends guest co-host Rachel Campos-Duffy of another American leader—President Donald Trump.
"There's an element of Trump in there," Campos-Duffy said on Tuesday. "You just don't know what's going to come out of Joe Biden and I think that the voters really want that."
On Monday, Biden told voters at an event in New Hampshire that he would consider having a Republican vice president on his campaign ticket, but couldn't think of a specific candidate. The comment caused "Republican VP" to trend on Twitter, gathering more than 15,000 comments.
The Fox & Friends guest hosts weren't confident American voters would actually see a bipartisan ticket, but Campos-Duffy said the comment signaled Biden had a characteristic that could prove beneficial to him. Addressing voters with seemingly off the cuff remarks instead of scripted talking points, as Trump does, makes people feel like politicians are expressing what they really think, according to Campos-Duffy.
Biden told voters on Monday that whomever he picked as a running mate, were he to get the nomination, would have to know his priorities and be strategically on the "exact same page." That person could be someone from across the aisle, according to Biden, because there are "decent Republicans" out there, but the former vice president declined to name names.
Given that Biden couldn't name one person he would be open to putting on the ticket, Fox & Friends co-host Griff Jenkins called the comment "a little bit disingenuous."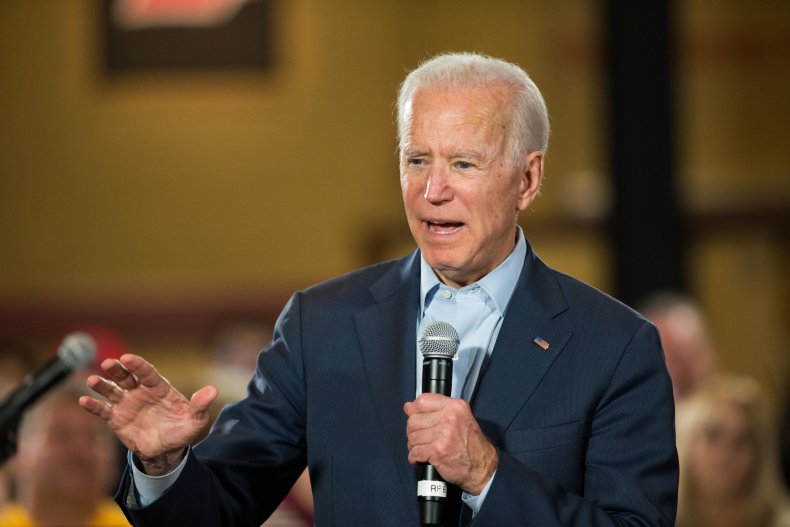 Jenkins also noted that it wasn't the first time a presidential candidate considered reaching across the aisle for a running mate, pointing to former Senator John McCain's 2008 bid for the White House. Before McCain selected former Alaska Governor Sarah Palin as his vice president, the Republican nominee considered former Senator Joe Lieberman, a Democrat-turned-independent.
In his book, McCain wrote that he regretted following the counsel of his advisers to not choose Lieberman. He explained that his gut told him to ignore the advice, adding, "I wished I had."
Lieberman told ABC News in 2018 that he wasn't aware of his friend's regret until McCain's book came out. Reading that segment, though, meant a lot to Lieberman because it was an "expression of our friendship at a difficult time."
McCain ended up losing the election to then-Democratic candidate Barack Obama. It's unclear how a bipartisan ticket might have changed the election outcome. In the end, the Obama-Biden ticket earned more than double the electoral college votes and eight million more popular votes than McCain and Palin's single-party Republican ticket.
Without the benefit of precedent, it's uncertain whether reaching across the aisle could be a winning strategy for Biden. Some on social media condemned the possibility, instead suggesting he should pick former Georgia gubernatorial candidate Stacey Abrams, who Biden floated as a possibility in November.
Regardless of who ends up on the ticket, Fox & Friends co-host Dean Cain said it was "great" that Biden was "sort of reaching out" and floating the possibility of crossing party lines.
Newsweek reached out to Biden and Trump's campaigns through email but did not receive a response in time for publication.