Fox News Host Says Trump Blaming Obama for Iran 'Three And a Half Years Later Doesn't Make Any Sense'
Fox News host Brian Kilmeade criticized President Donald Trump for bringing up former President Barack Obama, whose administration authorized the Iran nuclear deal in 2015, amid the latest tensions between the U.S. and Iran.
During his speech about Iran Wednesday, Trump falsely implied the United States under his predecessor gave Iran $150 billion in the nuclear deal, funding a terror spree in other countries and the missiles fired at Iraqi bases housing U.S. forces. The president did not offer proof of intelligence showing the funds were tied to the missiles employed in Tuesday's attack.
Instead, an estimated $56 billion of Iran's own funds were returned to the country after its compliance with a deal reached between the United States, China, France, Germany, Russia, the United Kingdom and the European Union, according to the U.S. Department of the Treasury and PolitiFact.com of the Poynter Institute.
"I just don't love bringing up the previous administration, just like I didn't like when President Obama kept bringing up President Bush," Kilmeade told his co-hosts on Fox & Friends.
"Yeah, but it's true," responded Steve Doocy, who later explained the Obama administration supported what Republicans call an "appeasement strategy" in Iran did not work.
"How do you know?" answered Kilmeade. "What I'm trying to say is: with President Bush, you heard that statement all along for President Obama: always a dumb war, as people are missing limbs and no longer can see or missing legs."
When Doocy mentioned the $150-billion figure, Kilmeade added: "Everybody knows that policy, but you've got to bring people together as the president. And to continue to take shots President Obama three and a half years later doesn't make any sense."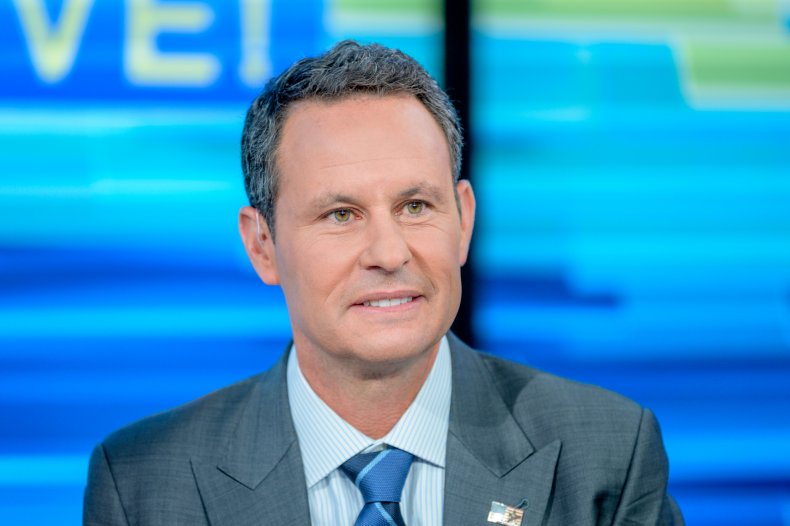 By disparaging the prior administration, Trump was trying to point out the U.S. is less dependent on the country for oil and presumably doesn't need to put up with endless back-and-forths like that which preceded the nuclear deal, according to co-host Ainsley Earhardt.
Yesterday, Trump boasted that the U.S. is now the world's foremost producer of oil and natural gas, in part rendering more "options" in Middle East strategy. He called on NATO to become more involved in the process without explaining further.
Kilmeade countered: "That's fine, but we all know that. It's been 40 years of failed policies." Instead, he said, the president "could easily say" the Iranian deal wasn't favorable to the U.S., and "this is where we're at right now, as opposed to getting everybody back into their corners to fight it out."