Fox News Host Says Trump Coordinating With Biden is in 'Country's Best Interest'
A Fox News host urged President Donald Trump to work alongside President-elect Joe Biden on Wednesday morning as Trump continues to deny Biden's victory, delaying the transition of power.
"I think it's in the country's best interest if he starts coordinating on the virus and starts coordinating with security with the Biden team and just brief them," Fox & Friends co-host Kilmeade said.
Kilmeade continued to note that collaboration between the two men is essential especially "to coordinate on the transportation and implementation" of the upcoming coronavirus vaccine to ensure "we don't drop the ball."
The host's remarks joined a growing chorus of Republicans calling on Trump to acknowledge the election results. This included an open letter signed by 31 former GOP lawmakers on November 9 urging Trump to concede.
"Every vote should be counted and the final outcome accepted by the participants because public confidence in the outcome of our elections is a bedrock of our democracy," the group said in a statement released with the letter. "Going forward, it is our hope the nation will, regardless of party or persuasion, recognize President-Elect Joe Biden has won this election."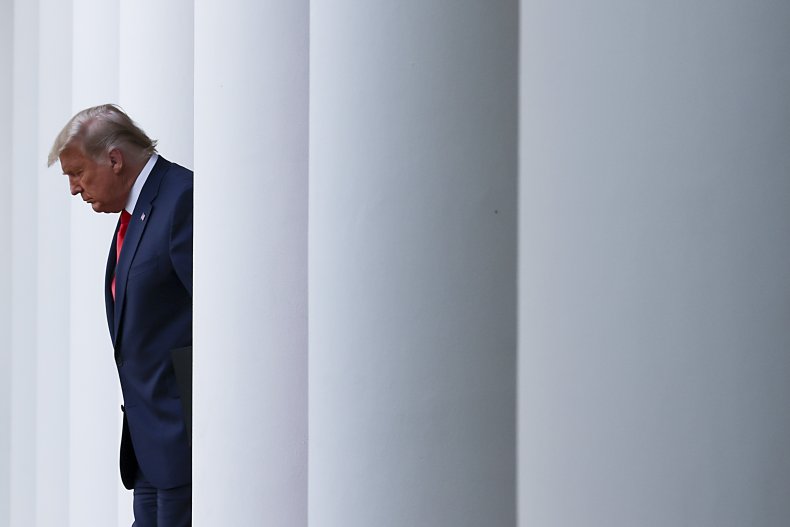 Snopes also put together a list of how each lawmaker in Congress has reacted to the presidential election outcome. Fourteen Republicans, including Sens. Mitt Romney and Susan Collins and Reps. Paul Mitchell and Adam Kinzinger, have acknowledged Biden as the winner as of November 16.
Biden and Vice President-elect Kamala Harris were declared the projected winners of the presidential election on November 7, after the Associated Press and several television networks called Pennsylvania for Biden. This pushed the Democratic ticket over the 270 threshold required to win the Electoral College.
But Trump has refused to concede, baselessly claiming—without providing evidence—that the election was decided through widespread voter fraud.
"He [Biden] won because the Election was Rigged," Trump tweeted on November 15. Some on social media quickly suggested that this amounted to a tacit concession, even if the president continued to push unfounded claims that the results were "rigged."
In a later tweet that day, the president clarified: "He only won in the eyes of the FAKE NEWS MEDIA. I concede NOTHING! We have a long way to go. This was a RIGGED ELECTION!"
Both Biden's transition team and the White House didn't respond to Newsweek's request for comment in time for publication.