Fox News Host Says Sean Hannity, Rush Limbaugh and Ann Coulter Are 'Running This Government' Amid Shutdown Debate
Fox News host and political analyst Juan Williams said Wednesday that some of the network's biggest personalities, including Sean Hannity, Rush Limbaugh and Ann Coulter, are effectively running the government.
"I'll tell you what you should do," Williams told Fox News host Martha MacCallum and contributor Karl Rove during a segment of The Story. "You should go listen to Sean Hannity, Rush Limbaugh and Ann Coulter, because they're running this government. And they have forced this president into a trap."
The comment came amid a debate about the ongoing government shutdown and border security. The partial shutdown is the longest in U.S. history, now in its 27th day, as President Donald Trump refuses to budge on his requested $5.7 billion in border wall funding.
Williams's assertion relates to comments Coulter made back in December, when she claimed the Trump White House would be seen as a "joke" if Democrats triumphed on the border wall issue. She also claimed that she wouldn't vote for Trump in 2020 if the border wall wasn't under construction by then.
"They're about to have a country where no Republican will ever be elected president again," Coulter told The Daily Caller in a podcast interview. "Trump will just have been a joke presidency who scammed the American people, amused the populists for a while, but he'll have no legacy whatsoever."
At the time, Trump appeared to be willing to sign a federal spending bill without funding for the wall, but suddenly backed out after Coulter's scathing criticism.
Williams is not the first to accuse Trump of backing off a deal with Democrats because of conservative media commentators. Just before retiring from Congress, Republican lawmaker Ryan Costello said Trump "fell in line" with Hannity and others when it came to the border wall.
"The Senate voted 100-0 to pass a clean CR [continuing resolution] and sent it to the House," Costello told MSNBC in December about Congress's efforts to keep the government open. "Sean Hannity and a few other people screamed fire. The president then fell in line behind Sean Hannity."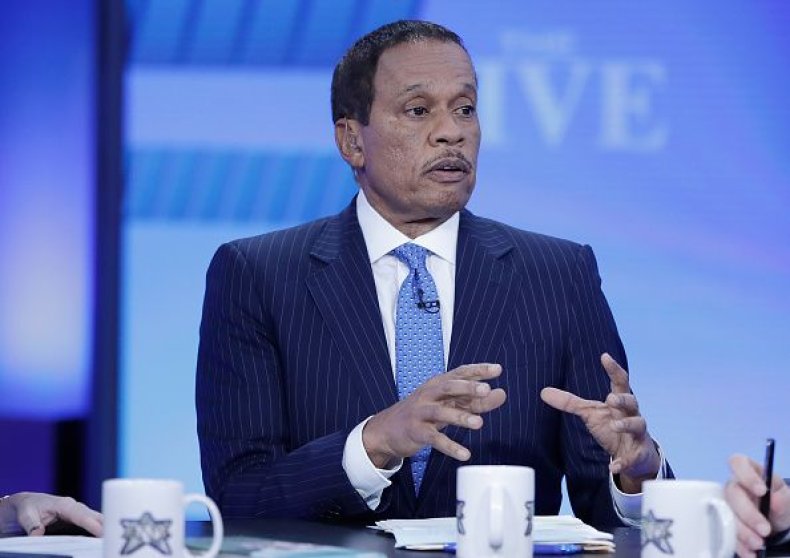 During Wednesday's segment, MacCallum slammed House Speaker Nancy Pelosi on her latest move requesting that President Trump postpone his State of the Union address for reasons of national security.
Earlier this week, Pelosi asked Trump to either reschedule the speech or deliver it in writing if the government shutdown does not come to an end before the planned date of January 29. The address would give the president a prime-time platform to discuss his long-promised border wall between the U.S. and Mexico.
"This has never happened in American history," Rove said of Pelosi's request. "The House of Representatives, the Congress of the United States, has never refused an opportunity for the President of the United States to deliver the State of the Union address in person. It is an extraordinary moment."
Rove also claimed Pelosi didn't make the request out of fear for national security but rather because she is "angry with the president, she wants to humiliate the president" and she wants Trump to "surrender."
The conversation then shifted toward Trump's proposal for the additional 254 miles of border wall, which Williams called ""ineffective and inefficient." He added that the idea of a wall "from sea to shining sea" is "ridiculous."
But the president has remained steadfast in his fight for border wall funding. In a tweet on Thursday morning, Trump accused Democrats of becoming "totally unhinged" and that they "no longer care what is Right for our Country!"