Fox News Host Sean Hannity Knew About Trump Tower Meeting Before Media Reports, Told Reince Priebus: Mueller Report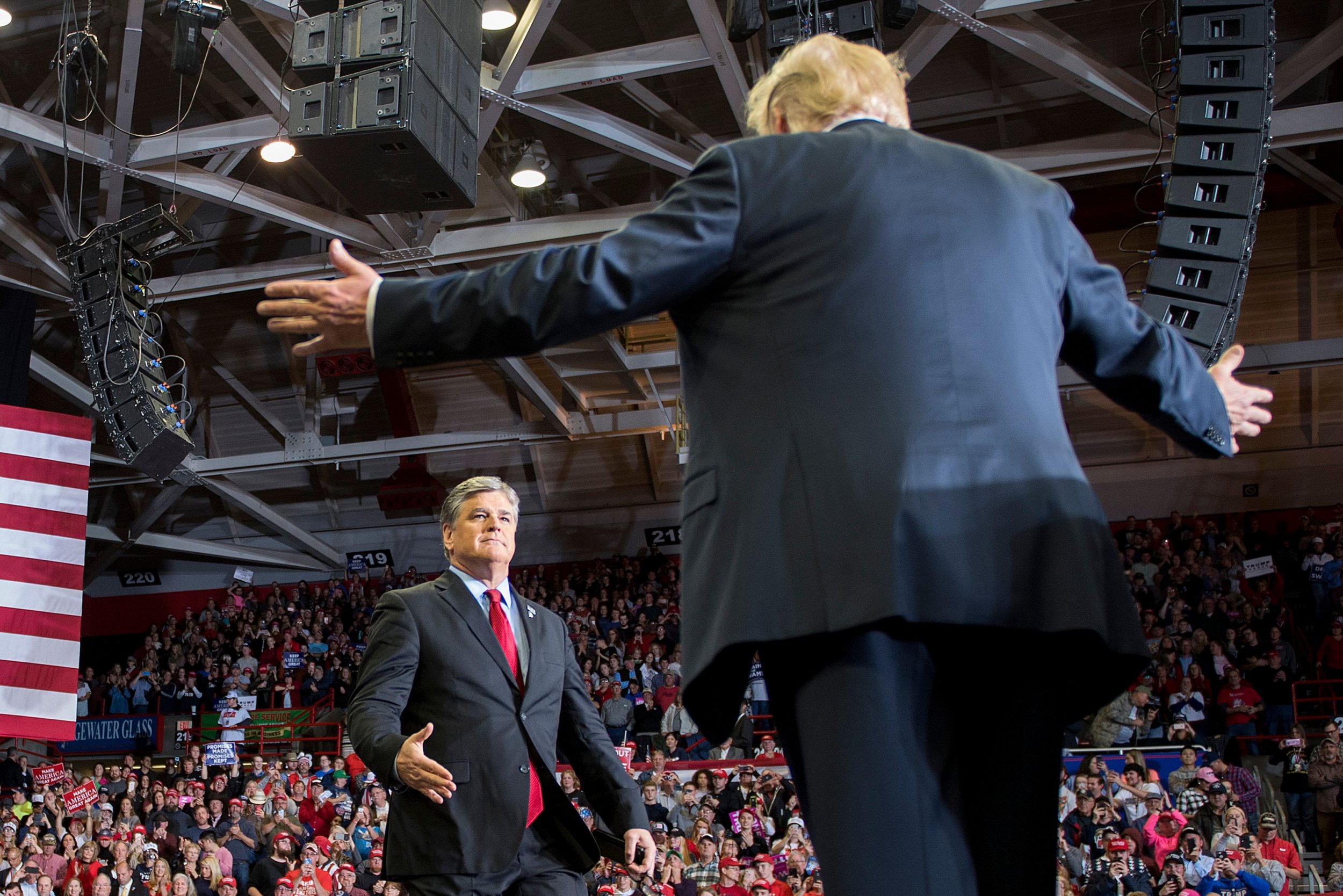 Fox News host Sean Hannity, a close friend of President Donald Trump's, knew about and told the White House's then-chief of staff of the infamous 2016 Trump Tower meeting before it was reported in the media, special counsel Robert Mueller's redacted report reveals.
Hannity is mentioned in a section of the report, released Thursday, on Trump's efforts to prevent the disclosure of emails on the June 9, 2016 meeting with Trump campaign members. Those at the meeting included Trump's son Donald Trump Jr., son-in-law Jared Kushner and Trump campaign chairman Paul Manafort, as well as Russian lawyer Natalia Veselnitskaya, who promised dirt on Hillary Clinton.
The Trump campaign had received a request from the Senate Select Committee on Intelligence on documents including a "list and a description of all meetings" involving any individual affiliated with the Trump campaign, Russian government or Russian business interests from June 16, 2015, to January 20, 2017, the report states.
Trump Organization attorneys found out about the Trump Tower meeting "no later than the first week of June 2017, when they began interviewing the meeting participants," the report states. The attorneys turned over emails dealing with setting up the meeting to Trump's personal counsel.
The report states that Mark Corallo, a spokesman for the president's personal counsel, said he found out about the Trump Tower meeting around June 21 or 22, 2017.
Then-White House chief of staff Reince "Priebus recalled learning about the June 9 meeting from Fox News host Sean Hannity in late June 2017," the report states. "Priebus notified one of the President's personal attorneys, who told Priebus he was already working on it."
The section concludes that by late June, several advisers recalled getting inquiries from the media that could have pertained to the Trump Tower meeting. The first reporting on the meeting came in The New York Times on July 8, 2017.
Hannity's Fox News show has long been a ratings-leader and has continued to draw big audiences with the host's staunch defenses of and regular interviews with President Trump. At the same time, the mutually beneficial relationship between the pair has drawn scrutiny, not least when Hannity appeared onstage during a Trump campaign rally ahead of the 2018 midterms, drawing a rebuke from the network.
Hannity's knowledge of the meeting is not surprising given his closeness to Trump. Hannity reportedly had Trump's direct phone line at the White House, and the two talked several times daily, often after his show.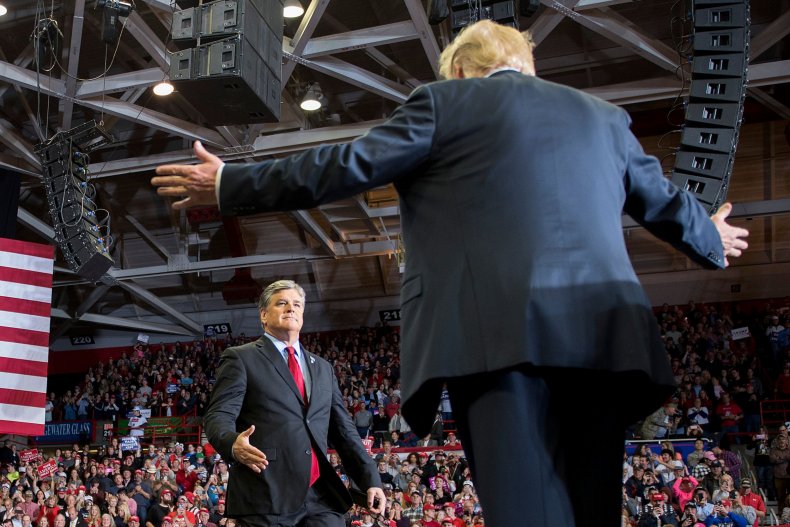 The report contains several other mentions of the Fox News host. It states that Hannity was among individuals who "retweeted or responded to tweets posted" to accounts controlled by the St. Petersburg-based Internet Research Agency, which was behind the earliest Russian interference operations that Mueller's probe identified.
Mueller also established that a conspiracy theory on Seth Rich, a former Democratic National Committee staffer murdered in 2016—pushed by Hannity—was a concerted effort by WikiLeaks to mask its work with Russian military intelligence.
Hannity did not immediately respond to a request for comment from Newsweek on Thursday.
Fox News Host Sean Hannity Knew About Trump Tower Meeting Before Media Reports, Told Reince Priebus: Mueller Report | U.S.