Fox News Host Slams GOP Outrage Over Donald Trump Investigations: 'It's Not Like Republicans Sat On Their Hands When Barack Obama Was President'
Fox News anchor Chris Wallace on Friday criticized as hypocritical Republicans who have expressed outrage at Democrat investigations into the Trump administration.
In Friday's edition of Outnumbered, anchor Wallace said that investigating administration policy was a key part of any congressional party's duties of oversight.
His comments came during a break in Friday's House judicial committee hearings, in which Acting Attorney General Matt Whitaker was grilled by Democrat panel members about his conduct towards special counsel Robert Mueller's probe into allegations of Russian interference.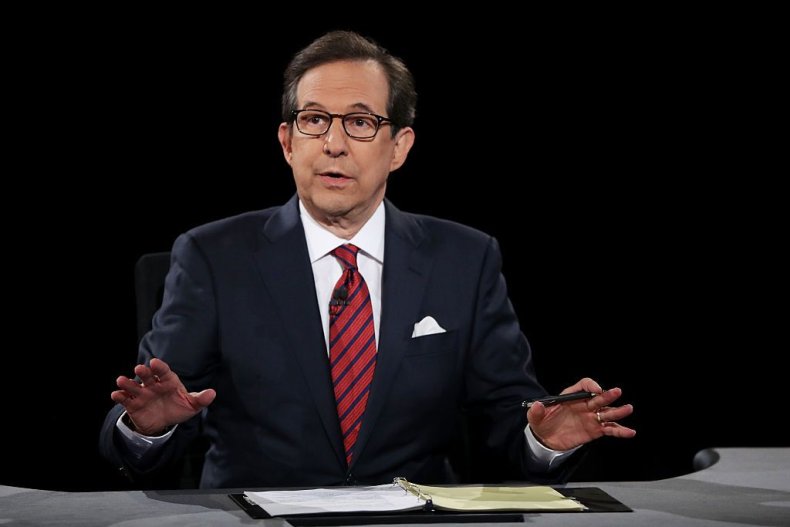 Wallace said he it found it "kind of rich that Republicans are so outraged that there would be this kind of a hearing of the other party's president and administration."
"You know, it's not like Republicans sat on their hands when Barack Obama was president," Wallace said. "They investigated Benghazi, they investigated Fast & Furious, they investigated the IRS, and you know, look, those were all legitimate issues to investigate. Sometimes they found some things, sometimes they didn't find things."
Wallace was referring to investigations launched by Republican lawmakers when they controlled both chambers of congress during the Obama administration into issues including the attack on the U.S. diplomatic compound in Benghazi, Libya, the probe into the so-called "gunwalking" stings by Arizona ATF agents, and the investigation into IRS practices of screening of political groups applying for tax exempt status.
Wallace remarked that when Republicans "have oversight of a branch of Congress or a house of Congress and they're investigating a Democratic president, they're gonna make life difficult for them, and now the Democrats are in control of the House and have the control of these committees," he said. "That's the way it works."
After seizing control of the House in November's mid-terms, Democrats launched a series of probes into the Trump administration's foreign policy, immigration policy, and more.
House intelligence committee chairman Adam Schiff last week announced that the panel was launching a fresh probe into Russian interference in the 2016 presidential election, and whether the Trump administration has attempted to cover up evidence of collusion.
In his State of the Union speech earlier in the week, Trump denounced "ridiculous partisan investigations" into his administration.
Republican Representative Doug Collins, who sits on the now minority Republican group on the judiciary committee, denounced the decision to question Whitaker Friday as "political theatre."
Wallace also criticized Whitaker for claiming in January that Mueller's probe was winding up.
Whitaker "would be wise, and I think he probably realizes this now," Wallace said, "if he said nothing about the Mueller investigation in public."
This story was ammended on Monday, February 11, to clarify that Chris Wallace is a Fox News anchor, and not the host of Outnumbered.