Fox News Host Snaps at Trump Campaign Press Secretary for Calling Network Polling 'Fake'
A Fox News host shot back at President Donald Trump's reelection campaign spokesman after he called the network's polls "fake."
Hogan Gidley, Trump's campaign press secretary, appeared Friday morning on Fox & Friends and discussed the president's standing in recent polls.
Show co-host Brian Kilmeade, who has pushed back against Gidley before, referenced that "almost all polls" show Trump trailing presumptive Democratic presidential nominee Joe Biden in key battleground states.
Kilmeade named and discussed in detail "the Fox poll," which shows Biden beating Trump in Michigan, Minnesota and Pennsylvania, according to the network's statewide registered voter surveys.
"You touched on some polls, most of those are fake, I'll be honest," Gidley responded. "They oversample Democrats."
According to the Fox News article explaining the poll's results, pollsters conducted interviews with more than 750 randomly selected voters in each state. In all three states, the margin of sampling error is plus or minus 3.5 percentage points.
Gidley went on to highlight the "more than 1.1 billion views across our social media platforms for Donald Trump," asserting that "supporters will stand through rain, sleet, snow, hail and crawl across broken glass to vote for Donald Trump."
Kilmeade responded once Gidley finished speaking, telling the press secretary that the Fox News pollsters "do a really good job" even though "they might not be accurate in the end."
Gidley chuckled at this remark, acknowledging that "the people are great but doesn't the accuracy determine how great it is?"
Kilmeade fired back again, telling Gidley: "Don't call the Fox News pollsters fake."
Fox & Friends co-host Steve Doocy stepped in as Gidley continued to insist the poll's methodology is flawed "at the very least." Doocy said that Trump has complained before about pollsters collecting a smaller sample of Republican voters not indicative of everyone who voted for him in 2016.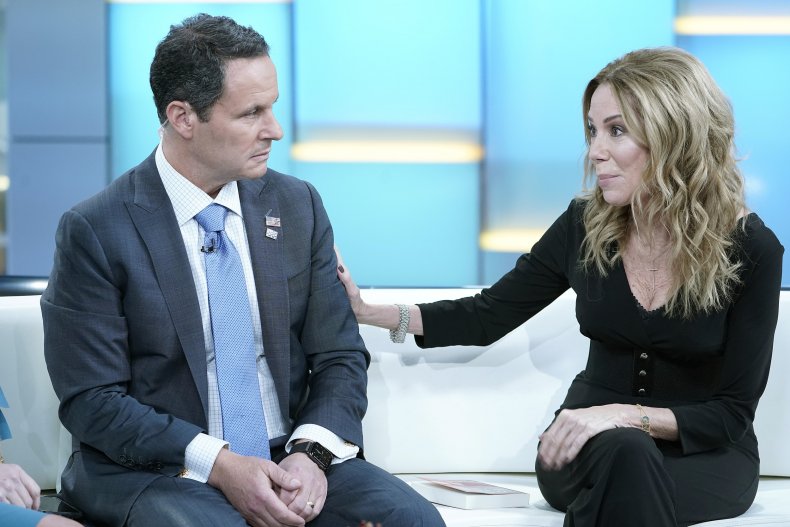 Friday's argument was not the first time Kilmeade and Gidley sparred on the network.
During a July 8 appearance on the show, Gidley commented that America was "undoubtedly" better today than four years ago. Kilmeade pushed back, reminding him of the coronavirus pandemic's drastic toll on public health and the economy.
"With the pandemic, now you know the growth is not there," Kilmeade said. "You know the unemployment [rate] is still 11 percent. So you can't really say you're better off than you were three years ago because of, at the very least, the pandemic. So you can't really say that, right?"
Newsweek contacted Kilmeade and Gidley for further comment, but did not hear back in time for publication.