Fox News Host Jeanine Pirro Claims 'Free Speech' Over Black Lives Matter Lawsuit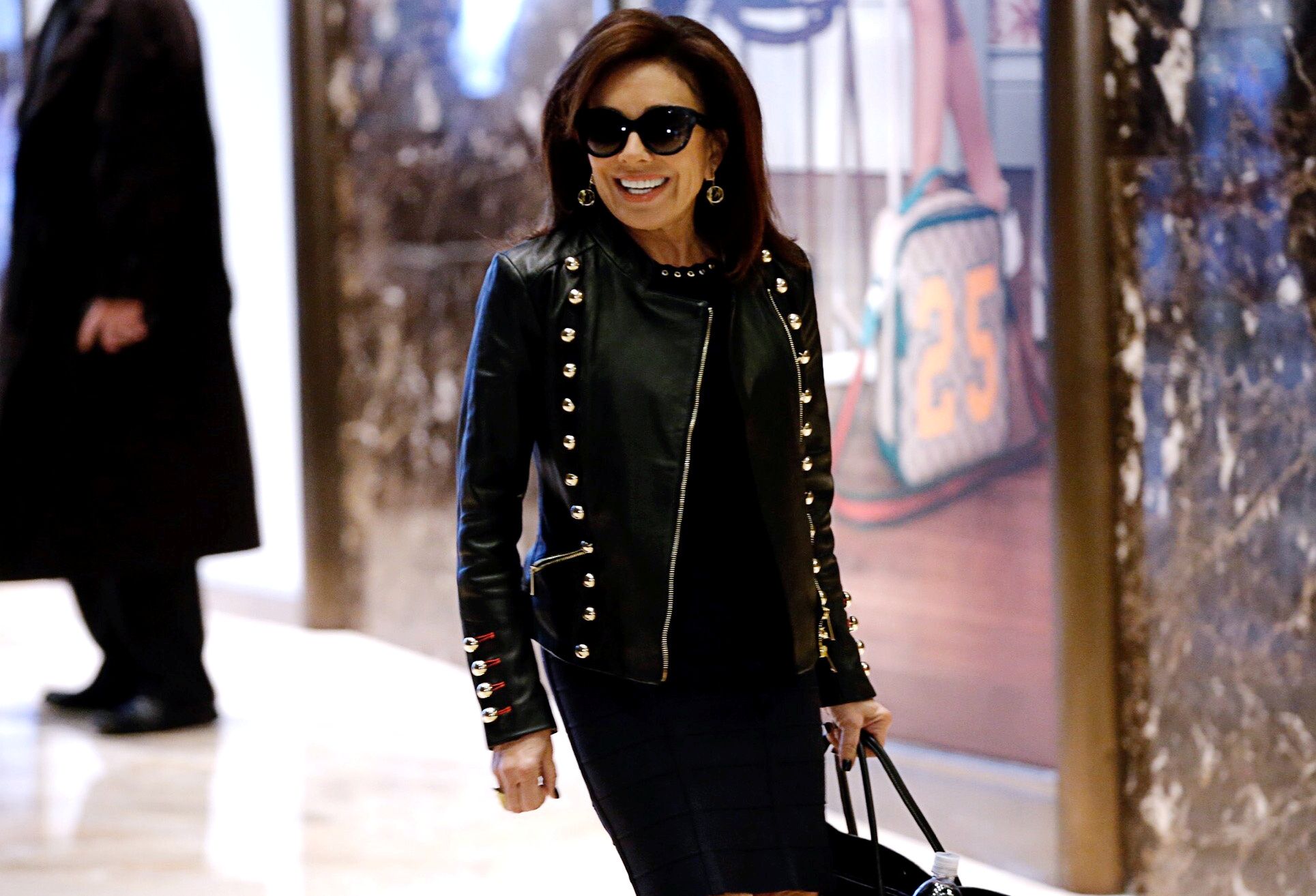 A Black Lives Matter activist is suing Fox News host Jeanine Pirro for defamation after she claimed during an appearance on Fox & Friends that he directed someone to throw a rock at a police officer's face.
Early this week DeRay McKesson—who was himself sued along with the Black Lives Matter movement by a police officer who was seriously injured in the incident at a Baton Rouge protest in 2016—filed the suit against Pirro.
The officer's case was dismissed in September by a federal judge in Louisiana who ruled McKesson couldn't be held liable for the officer's injuries and that there was no evidence that he gave specific instructions to the unidentified protester who threw the rock.
A day after the ruling, Pirro—who hosts the show Justice with Judge Jeanine—appeared as a commentator on Fox & Friends and said "McKesson, the organizer, actually was directing people, directing the violence."
Newsweek subscription offers >
During the segment Pirro points out that the judge who dismissed the suit was appointed by former President Barack Obama, an African American. She claimed the ruling was motivated by politics and made by an activist judge.
Newsweek subscription offers >
Read more: Robert Mueller and company should be locked up, Fox News host Jeanine Pirro says
McKesson claims that Pirro defamed him by making the statements while discussing the lawsuit after it had been dismissed.
"Defendant Pirro, a lawyer for over 40 years discussing a well-publicized matter, was aware that these outrageous statements were false and made them with the specific intention of harming Mr. McKesson," his suit claims.
"Falsely stating that Mr. McKesson assaults police officers has seriously endangered Mr. McKesson's physical safety," it continued.
In September Pirro responded to McKesson's concerns and questions about her statement from The Washington Post. "Based on 32 years in law enforcement, you can only be found not guilty after a trial. McKesson was not tried. I was quoting paragraph 17 and 19 from court documents," she said.
Fox News claims that Pirro's statements are protected First Amendment speech. "We informed Mr. McKesson's counsel that our commentary was fully protected under the First Amendment and the privilege for reports of judicial proceedings. We will defend this case vigorously," the network said.
Fox News Host Jeanine Pirro Claims 'Free Speech' Over Black Lives Matter Lawsuit | U.S.