Jesse Watters surprised his co-hosts on the Fox News program The Five when he revealed that at one point in his youth, he wanted to be black.
While answering a question from a viewer, "What was the weirdest phase you went through growing up?" Watters admitted he thought he was black "for like, a year, year and a half."
"Oh, geez!" yelled Greg Gutfeld, co-host of The Five. "Wait, just stop there."
Watters did not stop there but continued to explain what he meant by the comment.
"No, I wanted to be black," Watters continued. "I did. Really, I had all the gear. I wore all kinds of stuff."
"I don't wanna know," Gutfeld said.
Panelist and Fox Business Network host Kennedy asked political analyst Juan Williams if he wanted her to call the human resources department on his behalf. Williams laughingly declined.
"No, because actually he did a test," Williams said. "Tell them about the test."
"Oh, yeah," Watters said. "Well, our DNA test says I'm 0.1 percent black."
"There you go," Williams said.
It was an interesting admission for Watters, who has been accused of casual racism over some of his comments on Fox News.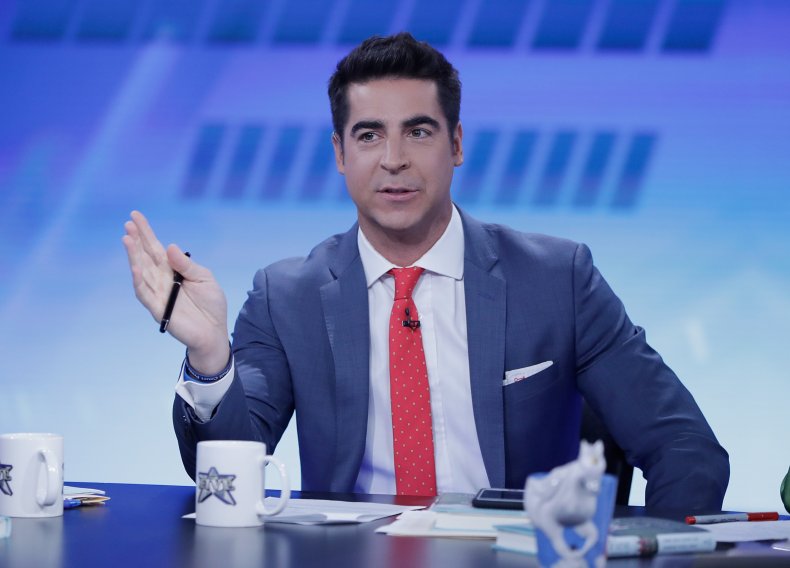 During a July 2018 discussion of immigration on The Five, Watters challenged Juan Williams' statement that President Donald Trump wanted to stop immigration in any form.
"He wants merit-based," Watters said. "That would cut legal immigration by bringing in the best and the brightest, so we don't bring in some guy's uncle from Zimbabwe."
Watters also drew fire over a 2016 segment he created for The O'Reilly Factor in which he interviewed Asian people on the streets of New York's Chinatown concerning their feelings about then-presidential candidate Trump and Hillary Clinton.
As the song "Kung Fu Fighting" played in the background, Watters spoke with a street vendor and pointed to his merchandise display.
"I like these watches," Watters said. "Are they hot?"
Watters also asked two Asian women if he should bow when he greeted them. Movie clips from The Karate Kid were edited into the segment.
New York Mayor Bill de Blasio blasted the video package on Twitter, saying Watter's "vile, racist behavior" had no place in the city.
Watters attempted to redeem himself in 2017 after white supremacists held a violent rally in Charlottesville, Virginia during which one protester was killed after being hit by a car.
"America is not a racist nation," Watters said. "It's time we stop acting like it is."