Fox News Host: Trump Only Wants 'Best and Brightest' Immigrants, Not 'Some Guy's Uncle From Zimbabwe'
A Fox News host has suggested that President Donald Trump's immigration strategy is to get the "best and brightest" immigrants to come to the United States, not "some guy's uncle from Zimbabwe."
The comments came from Jesse Watters in Monday evening's episode of The Five. Watters was talking with his liberal co-host Juan Williams about the president's immigration policy.
Watters made the comment after Williams said that the Trump administration is not only cracking down on illegal immigration at the border but that they are also limiting the scope of legal immigration.
"He wants merit-based," Watters said of the president's motives on immigration policy. "That would cut legal immigration by bringing in the best and brightest. So we don't bring in some guy's uncle from Zimbabwe."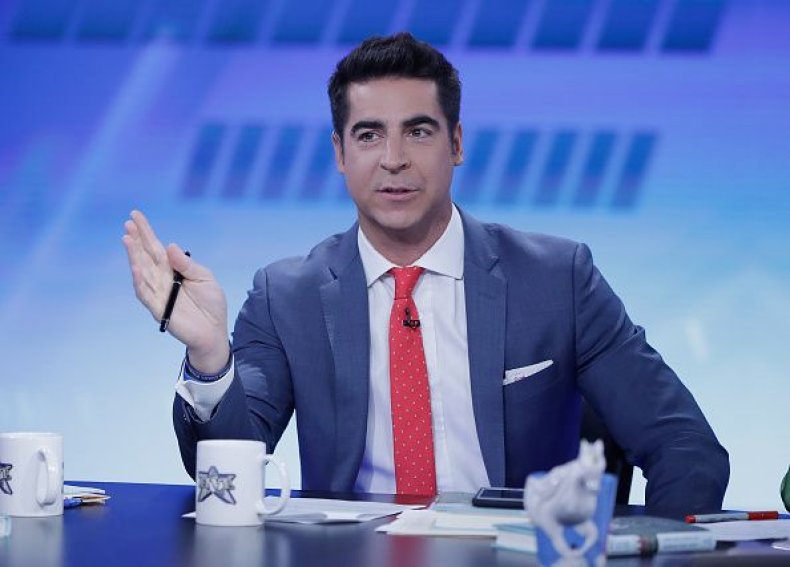 His co-host immediately responded, "Oh Zimbabwe? Thank you." To which Watters simply replied, "or Thailand, Juan, take your pick."
The comment quickly picked up heat on social media, with people posting that the Watters' remark was overtly "racist."
The exchange between the two Fox News hosts came as the White House continued to face scrutiny over it's "zero tolerance" immigration policy which led to the separation of thousands of families at the southern border. But during his time in office Trump has also been curbing legal immigration, proposing tougher scrutiny of applications and banning some countries entirely, five of them with a Muslim majority, from the ability to enter the United States.
The president has even reportedly said that he does not want people coming to America from "shithole countries" like Haiti, El Salvador and African nations. The comment was reportedly made during a meeting between Trump and lawmakers about the possibility of making a bipartisan immigration deal in January.
Trump denied the lawmakers claims in a series of tweets, stating that he never said anything "derogatory about Haitians other than Haiti is, obviously, a very poor and troubled country."
The Trump administration appears to be succeeding in its goal of becoming more exclusive about who is able to enter the country. According to the Migration Policy Institute, the admission of refugees into the country has fallen dramatically since Trump took office. During the Obama administration, the ceiling for refugee admissions was at 110,000 annually, but during 2017 there were less than 54,000 refugees welcomed to the U.S.