Fox News Host Tucker Carlson Backs Alexandria Ocasio-Cortez Against Amazon: 'Hate to Admit It'
Fox News host Tucker Carlson said he hated to admit it but agreed with incoming Democratic Representative from New York Alexandria Ocasio-Cortez over her criticism of Amazon. The tech giant has faced backlash after it was revealed Tuesday that it's set to get billions in taxpayer subsidies for its new split headquarters in New York City and Virginia.
On his show Tucker Carlson Tonight on Tuesday, the conservative host said that Amazon founder and CEO Jeff Bezos, "who is the world's richest man, will receive more than $2 billion in subsidies from you, the taxpayer."
"New congresswoman Alexandria Ocasio-Cortez had this to say," Carlson said, then read her tweet from her late Tuesday stating, "Amazon is a billion-dollar company. The idea that it will receive hundreds of millions of dollars in tax breaks at a time when our subway is crumbling and our communities need MORE investment, not less, is extremely concerning to residents here."
Carlson then said, "Hate to admit it, but Alexandria Ocasio-Cortez has a very good point."
"That's the only time I've ever agreed with Alexandria Ocasio-Cortez," Carlson continued, drawing laughs from a guest on the show. "But it's hard to argue with the internal logic. The richest man in the world just got $2 billion in taxpayer subsidies. How does that work?"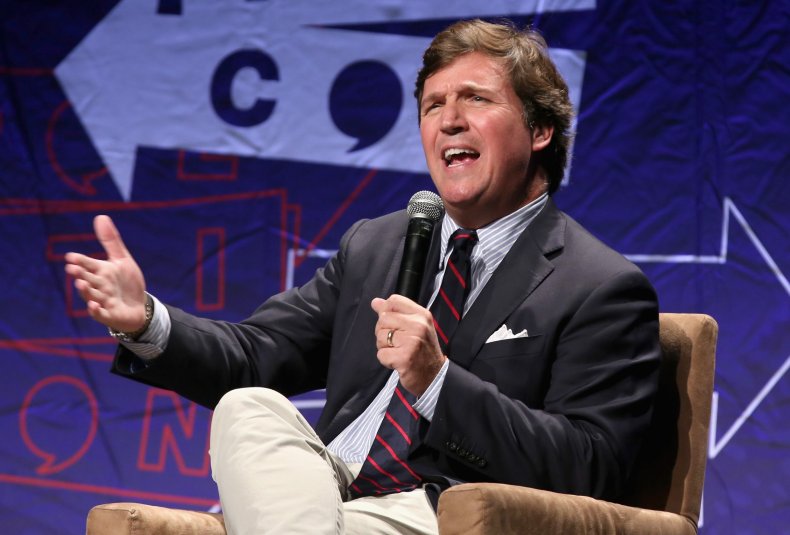 The guest, King's College associate professor of business and economics Brian Brenberg, said that Bezos had been shopping around the United States for more than a year to see which cities would give his company the best deal.
"The whole point is he's trying to cozy up the politicians so they give him and his company, a $2 billion company, the biggest tax breaks around and put them in a position where they can fend off competitors for years to come because they're cozy with the rule makers," Brenberg explained.
Carlson, a passionate defender of President Donald Trump, then took a shot at Democrat Adam Schiff, who has criticized the president for attacking Amazon on obtaining tax breaks.
"Wait so you're saying that they're paying him to lobby them and then you see Adam Schiff, the incoming chairman of the House Intelligence Committee, saying he's going to investigate the president for daring to criticize Jeff Bezos?" Carlson said. "It's making my head spin."
Amazon announced on Monday that its split headquarters will open in Long Island City in the Queens borough of New York City and in Arlington, Virginia, just outside Washington D.C. Brenberg said that Amazon's strategy is to buy prime real estate where laws are written.
"That's right, it's exactly right and it's got a whole political party protecting it," Carlson said. "The party of big business."
Ocasio-Cortez, who unseated longtime Democratic incumbent Joe Crowley in the party's primary and in the midterm elections became the youngest woman to be elected to Congress at age 29, tweeted more on the matter than what Carlson read on air.
"We've been getting calls and outreach from Queens residents all day about this," tweeted the winner of New York's 14th Congressional District. "The community's response? Outrage."