Fox News Host Tucker Carlson Slammed by Bernie Sanders Surrogate: 'You Don't Like Opinionated Women, Do You?'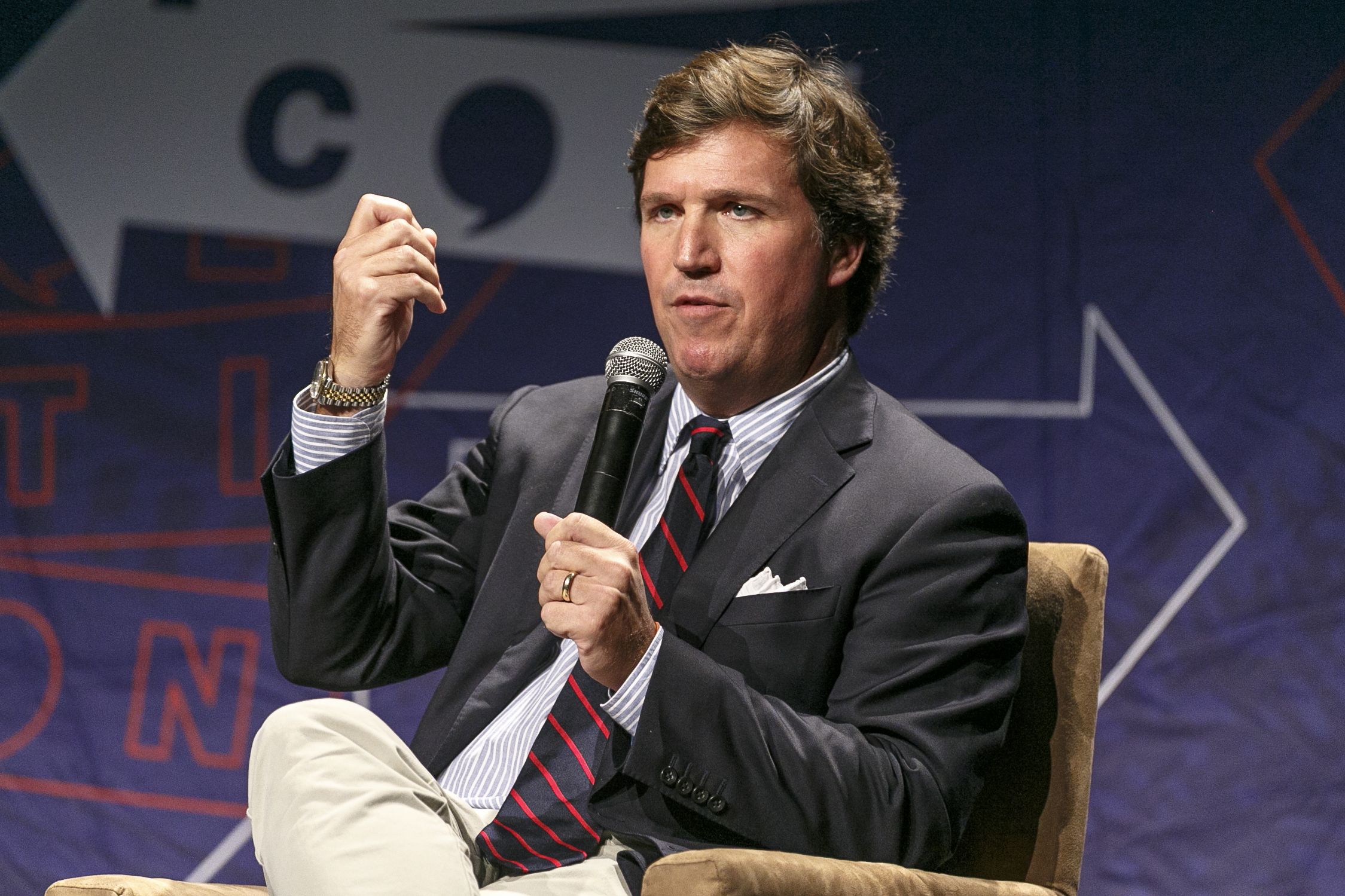 Fox News host Tucker Carlson was accused of disliking opinionated women by a former surrogate for Vermont Senator Bernie Sanders who is running to be a public advocate for New York City.
The candidate, democratic socialist Nomiki Konst, on Carlson's show on Wednesday got into an argument with the host over fighting climate change.
Carlson brought up a report by the watchdog website VTDigger.org stating that Sanders's 2018 re-election campaign committee spent close to $300,000 to a New York-based private charter jet company and suggested that the senator was a hypocrite for recently tweeting that "climate change is the single greatest threat facing our planet."
"It's not fair for someone who is telling us the planet is being destroyed to live in a way that suggests that he actually believes the planet is [not] being destroyed," Carlson said. "I honestly really don't get it."
Carlson continued with the Sanders critique. "I'm a better person than you are because I care more than you. By the way, I have one of the largest houses in Nashville and I fly private and take a Suburban to the airport, to the FBO [private jet airport]. Sincerely, why is that OK?"
Konst responded that "individual choices are not going to solve the disaster that we are facing" and said that personal choices "mean nothing" if emissions aren't capped globally.
"Liberals used to say it starts with one person," Carlson fired back. "I guess they don't anymore because they don't want to be held to their own standards."
The Fox News host then asked Konst if she had ever heard of a solution that does not increase the price of energy.
Konst said the Green New Deal involves moving 100 percent renewable energy and would force companies hiking up prices for working-class Americans to reduce their emissions "so working people aren't displaced, so working people don't have to pay the price of hurricane damage."
"Volume is not the same as an argument," Carlson cut in. "So just really simple question…"
"You don't like opinionated women, do you?" Konst shot back.
"I live with four of them," Carlson said, referring to his three daughters and wife.
"Volume?" Konst said. "You are pretty loud. My earpiece is blaring right now."
Konst on Thursday cited the argument with Carlson to ask for more support for her bid.
"If you like how I take on Tucker, wait til you see how I take on the corrupt of New York City," she tweeted. "Join our fight today. For every $1 we receive $6 with NYC's matching program."