Fox News Host Tucker Carlson Wants Pollsters 'Fired Immediately' for 'Screwing Up'
Fox News anchor Tucker Carlson has expressed dismay at what he believes are the failures of pollsters to accurately reflect what has been taking place on election night.
With a number of battleground states still to play for on Wednesday morning, early results suggest that pre-election polling putting the Democratic contender Joe Biden comfortably clear of President Donald Trump throughout the campaign has not been reflected at the ballot box, although this could change.
The quote
Carlson was asked on Fox News if he believed that the election results showed if he thought that the polling industry "was dead."
"I could name some of the people who should be fired immediately," Carlson said, although he did not specify who he was referring to. "The first way to fix it is by holding the people who screwed up accountable and that is just by firing them."
The Tucker Carlson Tonight host took exception to how by citing poll results, it gave viewers cause to question media outlets' predictions if the polling did not turn out to be correct.
"They cannot keep discrediting the work of the rest of us by screwing up in the way that they have," he added.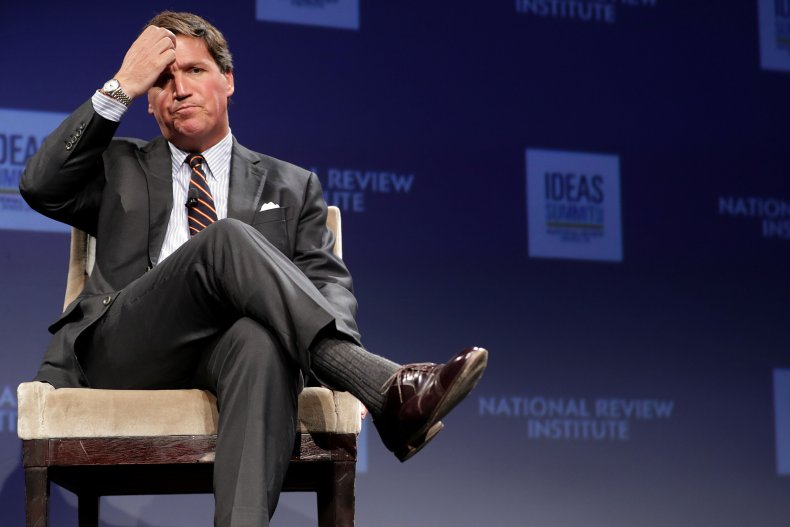 Why it matters
After Trump's surprise election victory in 2016, the trustworthiness of the polling industry was at stake on Election Day. Ahead in most national surveys leading up to election day, Biden had been given a 90 percent chance of winning the election, according to FiveThirtyEight.
The final election poll for the Journal and NBC News put Biden ahead 52-42 while a Fox News survey on Saturday showed a similar result, with Biden ahead 52-44.
However, early indications showed that the blue wave that Democrats had been hoping had not transpired, at least not yet. Florida, where a New York Times/Siena College poll had predicted a Biden win, went to Trump.
The president was also leading in the early count in battleground states like Michigan although postal voting in Pennsylvania is likely to delay the results until the end of the week.
The discrepancy between a predicted win for Biden, and the protracted fight that is likely led many to criticize FiveThirtyEight's founder and editor-in-chief, Nate Silver.
Counterpoint
With much still to play for in the election as ballots in key states are yet to be counted, it is too early to level a pointed criticism at pollsters just yet.
Silver himself has been tweeting updates, saying that Biden is still a "toss-up" both in Georgia and Pennsylvania and had an outside chance in GOP-leaning North Carolina.
Although it does not determine who takes the White House, Silver thinks Biden can get around 52 percent of the popular vote on a turnout of around 155 million, which is roughly in keeping with those Fox and NBC polls.
Moreover, as Pew Research said last week, trust in polls is "misplaced" if we expect them to predict the future and that national surveys "can't always pick up on state-level dynamics."
If their purpose is to reveal "the public's priorities and values...then polls are the best tool," it said.
The graph below provided by Statista shows the concerns of Americans before they went to the polls.