Fox News Host Bashes Baltimore Schools in Defense of Trump: 'I Don't Think Anybody Passed Statewide Tests'
Fox News host Brian Kilmeade denounced Baltimore's public school system on Tuesday, citing low test scores, as a defense of President Donald Trump's continued attacks on the city and its political leaders.
Trump derided the Maryland city as a "disgusting, rat and rodent infested mess" in a series of tweets over the weekend. He also lashed out at Rep. Elijah Cummings, who represents the 7th Congressional District in Maryland. Trump called Cummings, who is black, a "racist."
Reverend Al Sharpton then joined in the feud after posting a photo of himself headed to Baltimore following the president's remarks. Trump quickly tweeted that Sharpton was a "con man" and that he "Hates Whites & Cops!" Sharpton fired back, writing that if Trump thought he was a "con man" he would have already been appointed a position in his cabinet.
Fox & Friends weighed in on the situation on Tuesday morning. Co-host Ainsley Earhardt said she wished Sharpton and Trump would "work together" on the Baltimore issue.
"That's what comes to mind when I see those rats, I think about kids who are sleeping in dilapidated houses at night and rats are running around," Earhardt said.
Kilmeade then jumped in and began blasting Baltimore's education system, claiming that nobody has been successful in the city schools.
"Look at their education and the results of their education, which is the key to their future," he said. "I don't think anyone passed statewide tests in some of these inner-city schools in math and reading."
Baltimore students scored near the bottom in reading and math compared to other cities and urban areas, according to national assessment in 2017. The Maryland city was still ahead of Detroit and Cleveland in rankings, and sometimes in front of Milwaukee and Fresno.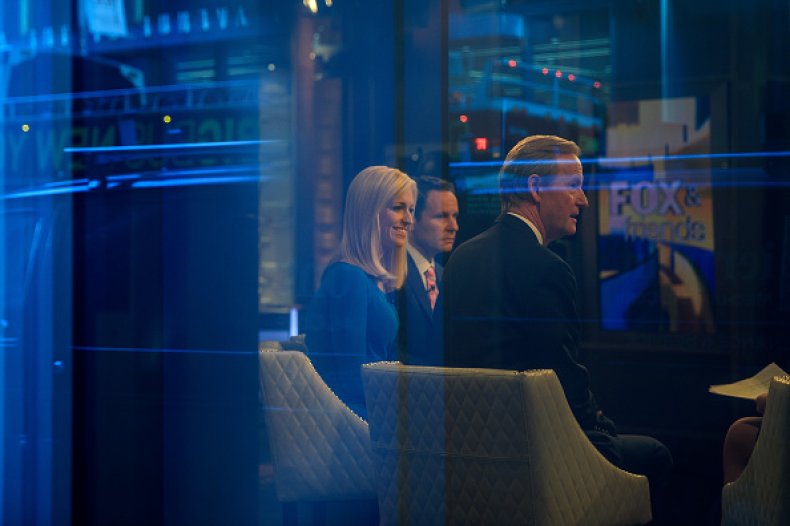 Journalist Soledad O'Brien slammed Kilmeade for his comment, joking on Twitter that it "isn't racist at all!!" She also questioned why Fox News would "affiliate" themselves with such rhetoric.
According to data from TVEyes, Fox News did not mention Baltimore once on Monday, July 22. But on Monday, July 29 the network mentioned the city at least 74 times. Tucker Carlson featured the graphic "Dems Have Failed Baltimore" during his one-hour show and host Laura Ingraham had a headline that read: "Democrats Wreck Cities, Blame Trump."
A Fox News segment may have even started the entire Baltimore debate. On Saturday, the network aired a clip showing impoverished parts of West Baltimore featuring trashed lots and rundown homes. A few hours later, Trump was tweeting at Rep. Cummings and criticizing the city.
Sean Hannity said on Monday evening that he would choose a life in a migrant detention center over living in "some of these liberal cities" like Baltimore.
"None of us would want to be in a detention center. I'm being very clear about that," Hannity said. Over recent weeks, reports have shown a series of human rights abuses in facilities holding undocumented migrants including infant deaths, sexual assaults and inadequate access to food and water.
"But, you know what...people are safe, people have recreational activities, soccer fields, food, water, medicine, medical attention, baby formula, diapers, cots, blankets, and pillows — and they're not dying like they are in some of these liberal cities," Hannity said.
Baltimore residents and leaders have pushed back against Trump's attack on the city. The Baltimore Sun's editorial board published a response in the newspaper, titled "Better to have a few rats than to be one."
Baltimore's Mayor Jack Young also took the attack to heart, criticizing the president for disparaging a "vibrant American city."
"It's completely unacceptable for the political leader of our country to denigrate a vibrant American City like Baltimore, and to viciously attack U.S. Representative Elijah Cummings a patriot and a hero," Young tweeted.