Fox News Hosts Say Trump 'Cheapens Us as a Country' With 'Disgusting' Puerto Rico Death Toll Denial
Fox News may defend President Donald Trump when other major media outlets won't, but his denial that thousands of Puerto Ricans died in Hurricane Maria—as North and South Carolina braced for the onslaught of Hurricane Florence—was in bad taste even for panelists on the conservative network.
Panelists on Fox News's show Outnumbered on Thursday called Trump's tweets "distasteful" and "disgusting."
"3000 people did not die in the two hurricanes that hit Puerto Rico. When I left the Island, AFTER the storm had hit, they had anywhere from 6 to 18 deaths. As time went by it did not go up by much," Trump had tweeted that morning. "Then, a long time later, they started to report really large numbers, like 3000..."
The president then falsely claimed that Democrats were behind the Hurricane Maria death toll number, which the Puerto Rican government originally said was 64 but raised to 2,975 based on a George Washington University study.
"This was done by the Democrats in order to make me look as bad as possible when I was successfully raising Billions of Dollars to help rebuild Puerto Rico," Trump tweeted. "If a person died for any reason, like old age, just add them onto the list. Bad politics. I love Puerto Rico!"
Fox News co-host Melissa Francis noted that millions of people were in Hurricane Florence's path and had been told to evacuate, and that the back and forth about what happened in Puerto Rico "is incredibly distasteful." "I don't know why the president weighed in on this one," she said.
Steve Hilton, who was a senior adviser to former British Prime Minister David Cameron, said Trump's political argument was "completely unseemly."
"It cheapens us as a country," Fox News co-host Harris Faulkner said. "Because we could do more for people around the world and at home than anyone else on the planet. We do, we are so heart-filled when it comes to rescues."
Hilton said there was a "politicization of everything these days" and that Trump wasn't the only culprit, as San Juan Mayor Carmen Yulín Cruz had attacked Trump during the Hurricane Maria disaster.
"I mean, she was practically a co-host on MSNBC during that time, going on and on and on, and before it was even clear exactly what had happened," Hilton said.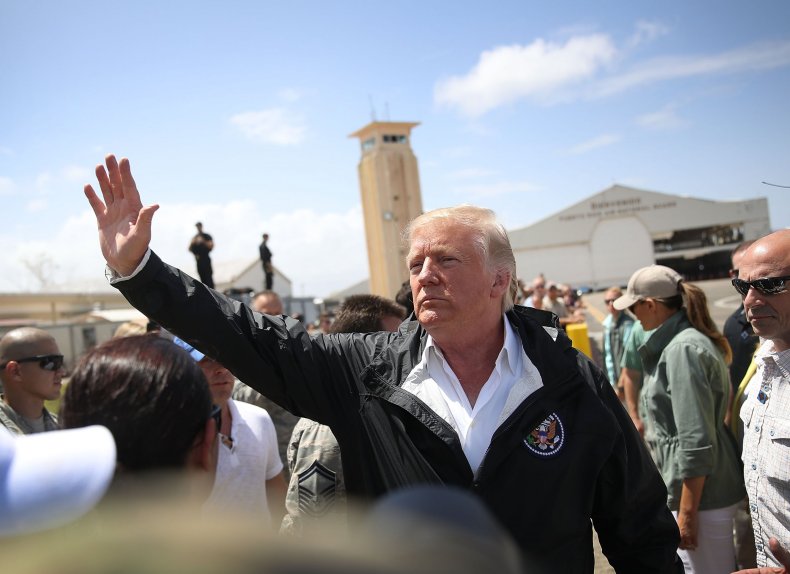 Francis said she understood Trump's frustration over Puerto Rico's crumbling infrastructure before Hurricane Maria and how much more difficult relief efforts were because it is an island.
"But to take up the issue of how many people are dead is so disgusting," she said.