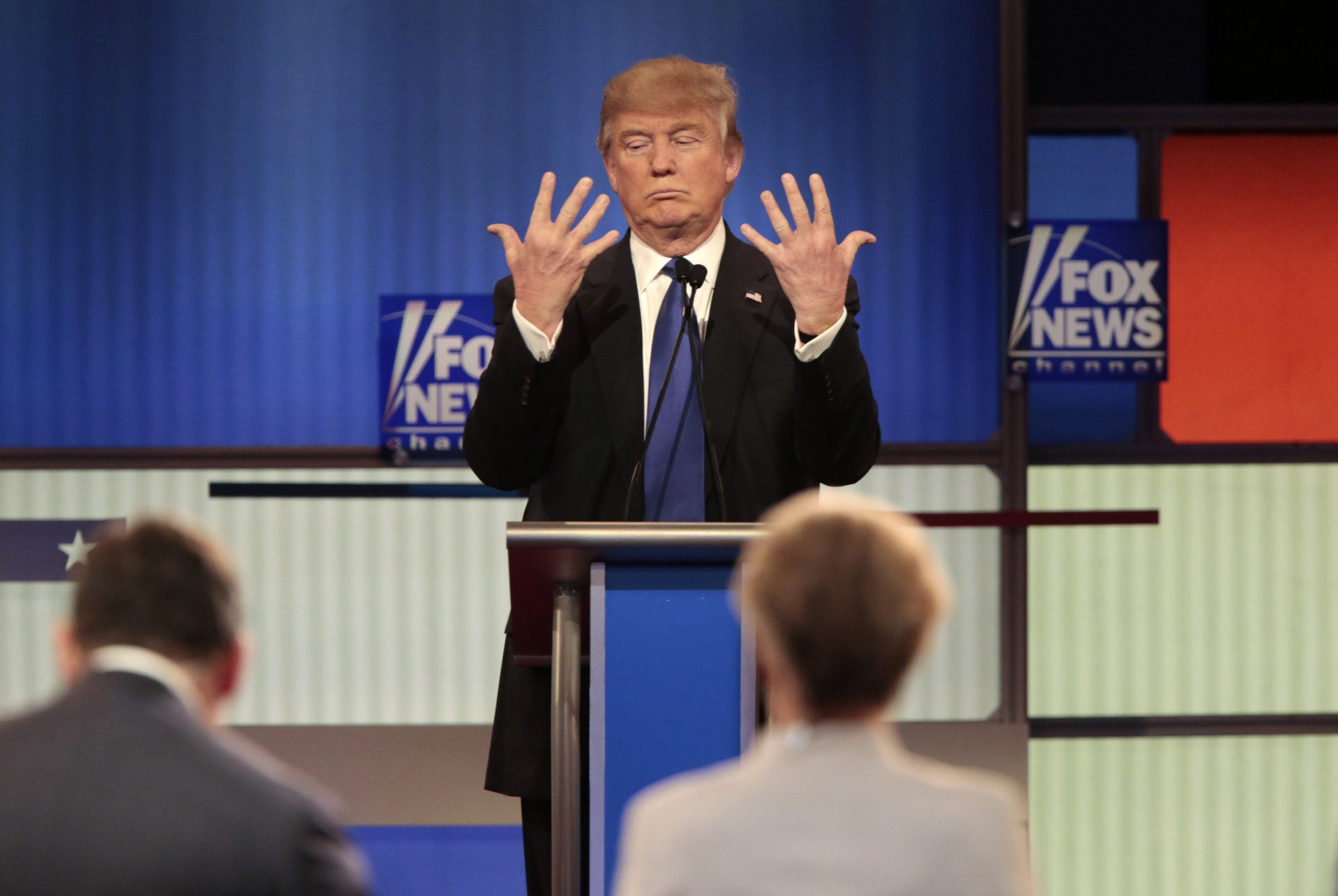 The Republican plan to gut Obamacare and replace it with new legislation went down in flames Monday night. It was huge news—a massive setback for the Capitol's dominant party—that is, unless you're Fox News.
The Washington Post's Dave Weigel pointed out on Twitter that as the news broke that the GOP's Senate health care bill was doomed to fail, Fox News's Tucker Carlson, who hosts the network's 8 p.m. show, was busy taking "on a gender-neutral parenting advocate."
Dylan Byers, a media reporter at CNN, tweeted that Fox News's 9 p.m. show, The Five, led with a story on O.J. Simpson's parole hearing, which is days away.
Later, as Fox News's Sean Hannity took over the airwaves, a newsbreak did appear, but it was about an Egyptian airstrike, not anything related to health care, Weigel noted on Twitter.
News alerts aside, Hannity spent much of his show Monday night ranting against what he thinks was collusion between Hillary Clinton and Ukraine. The GOP health care plan and the investigations into the Donald Trump campaign's ties to Russia were of little to no concern to the Fox host.
As Newsweek's Alexander Nazaryan wrote early Tuesday: "It's Sean Hannity's party, and he'll cry about Hillary Clinton if he wants to. He will do so even as Republican efforts to repeal and replace the Affordable Care Act collapse. He will do so if North Korea should decide to obliterate California."
Not much changed for Fox News on Tuesday. NBC News's Bradd Jaffy rounded up on Twitter the headlines leading the major news websites. "New Defections Signal End for Health Bill," read The New York Times. "GOP Defections Spell Potential End for Health-Care Overhaul," read The Washington Post. "GOP Abandons Senate Health Bill, Plans Repeal Vote," read The Wall Street Journal. "McConnell Pulls Health Care Bill, Will Seek Obamacare Repeal," read NBC News's front page.
Fox News's home page, meanwhile, led with "CLINTON'S SECRET? Hillary Sided with Russia on Sanctions as Bill Pocketed $500G in Moscow." Posted beneath that headline were five more negative headlines about the Clintons, MSNBC's Rachel Maddow and the Democratic Party. At least there was a programming alert, near the Clinton headline, about health care.
By about midday Tuesday, Fox News was still leading with the story about the Clintons. Its top video, however, featured Senate Majority Leader Mitch McConnell blaming the Democrats for the bill failing to secure 50 GOP votes, even though the Senate has 52 Republican senators.
To his credit, Hannity did address health care on Twitter, stating his faith in Trump. A new plan to vote to repeal Obamacare and wait on its replacement would work for him, he noted. "I can live with the 2015 Repeal and a transition. Then implement the [Trump] economic plan and pay for the wall," Hannity tweeted around midday Tuesday.