In Fox News Interview, Jared Kushner Brushes Off Concerns About His Security Clearance: 'I've Been Accused Of All Different Types Of Things'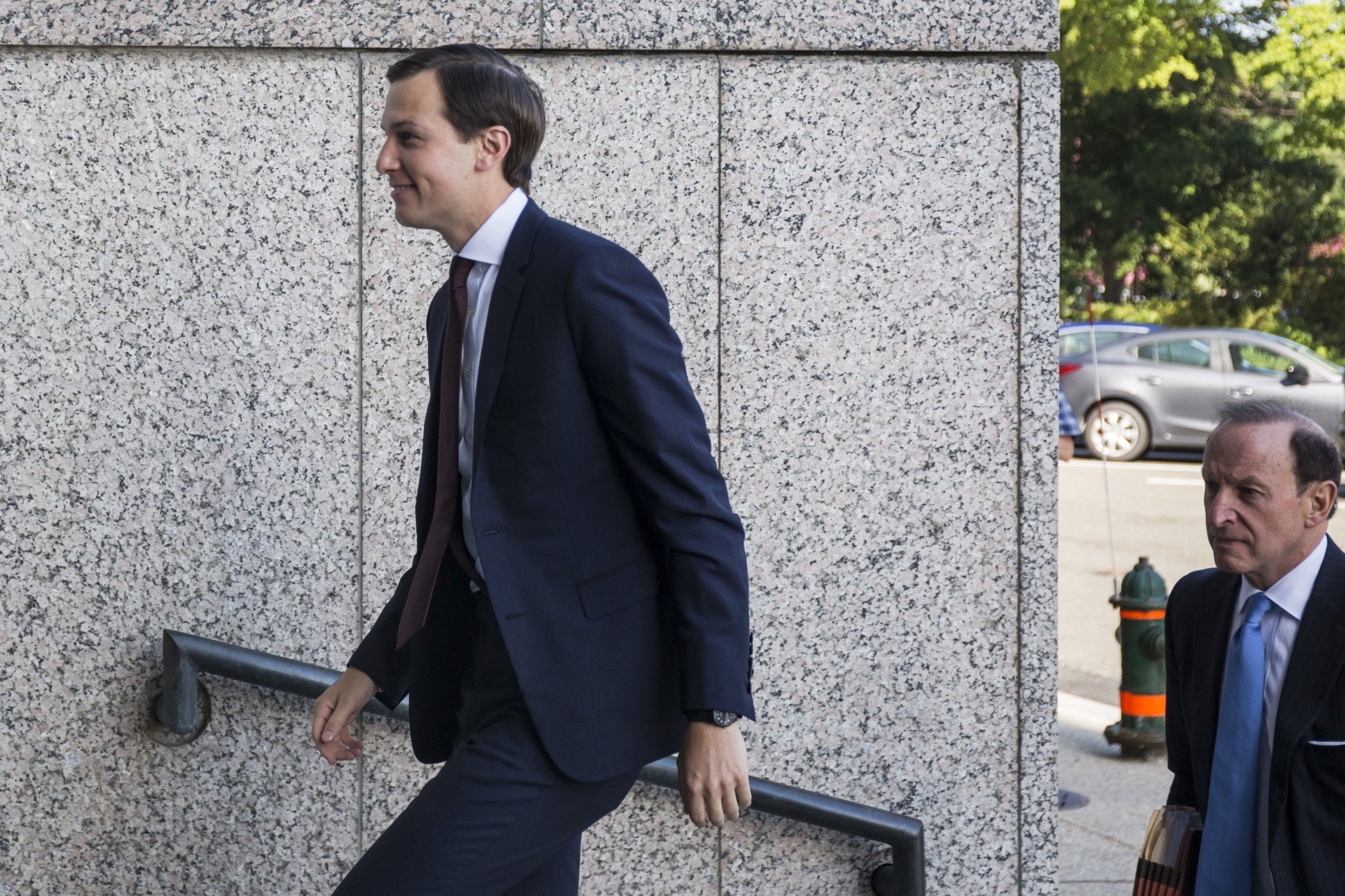 White House adviser Jared Kushner sat down with Fox News host Laura Ingraham on Monday in a wide-ranging interview. Among the topics covered, Kushner addressed the questions that linger over his security clearance within the White House, especially in light of a report that he was among 25 individuals who were initially denied clearance only to have President Donald Trump's administration overturn the ruling.
Ingraham began the pre-recorded interview by asking Kushner about security clearance, saying "the left is going crazy" over the issue before referencing the memo released by Rep. Elijah Cummings, chairman of the House Oversight and Reform Committee, in regard to an interview about clearances conducted with Tricia Newbold, an Adjudications Manager in the White House's Personnel Security Office. Newbold, the memo says, has worked for Republican and Democratic administrations during her 18 years of employment.
"I can't comment for the White House's process, but what I can say is that over the last two years that I've been here, I've been accused of all different types of things," Kushner said. "All of those things have turned out to be false. We've had a lot of crazy accusations, like that we colluded with Russia. I complied with all the different investigations, whether it be the Senate, the House or the Special Counsel. I've sat for nearly 20 hours of interviews with them."
Kushner added that he disclosed all his withholdings to the Office of Government Ethics before taking a position in the Trump administration and followed the rules outlined to him by the office.
According to Cummings memo, Newbold testified that the 25 individuals, including Kushner and his wife Ivanka Trump, "had a wide range of serious disqualifying issues involving foreign influence, conflicts of interest, concerning personal conduct, financial problems, drug use and criminal conduct." Newbold also said she felt that security clearances for some White House officials "were not always adjudicated in the best interest of national security."
Ingraham asked Kushner if he posed a "grave national security concern to the country," referencing both Newbold's concerns and a line from Cummings memo that calls Newbold's accounts "grave reports."
The president's son-in-law did not answer Ingraham's question, instead talking about the "phenomenal people" he works with at the White House and praising Trump's two years as president.
"I think over the last two years the president has done a phenomenal job of identifying what are our national security priorities," Kushner said. "He's had a great team in place that are helping him implement it and I hope I played a good part in pushing those objectives forward. I think because of the president's leadership the world is safer today."
Ingraham later asked if Kushner felt Democrats "keep moving the goal post" on Republicans, saying, "It strikes me as interesting that this comes out today after Mueller fizzles."
"Well, what I learned during the campaign is that there is a big difference in what the people in America care about and what the people in Washington and the media care about," Kushner replied.