Fox News Contributor Slams Jeanine Pirro Defense: 'Identical to Omar's Defense of Her Own Dual Loyalty Smear'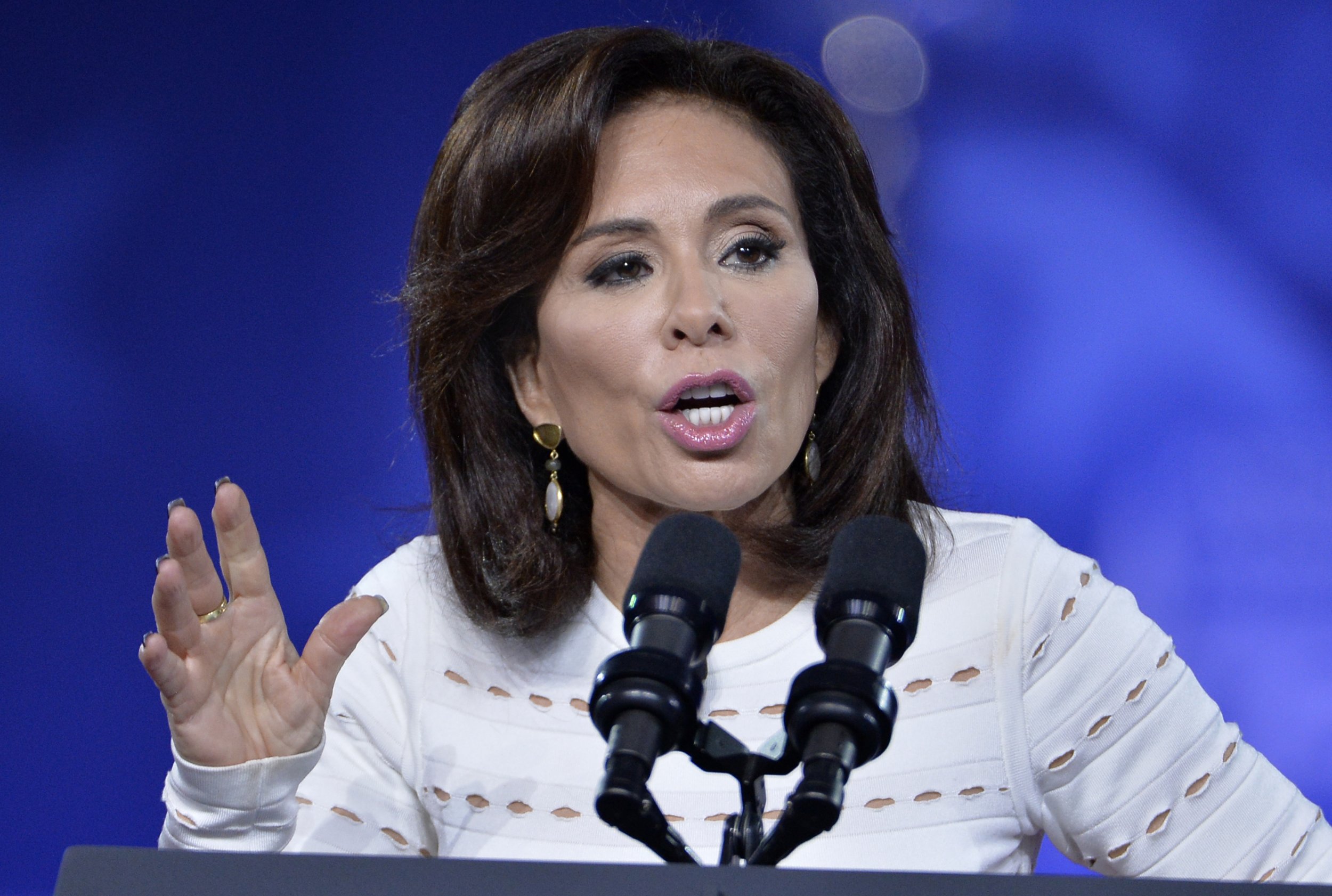 A number of people at Fox News have criticized the network's host Jeanine Pirro, both for the comments she made about Representative Ilhan Omar wearing a hijab and for her response to criticism about what she said in the days after.
"Your party is not anti-Israel, she is," Pirro said about Democrats and the Minnesota congresswoman. "So, if it's not rooted in the Party, where is she getting it from? Think about it. Omar wears a hijab, which according to the Quran 33:59, tells women to cover so they won't get molested. Is her adherence to this Islamic doctrine indicative of her adherence to Sharia law, which in itself is antithetical to the United States Constitution?"
Pirro would go on to add, "this is Sharia-adherent behavior and it is somewhat disturbing if she is someone who is Sharia-compliant."
"I've seen a lot of comments about my opening statement from Saturday night's show and I did not call Rep. Omar un-American," Pirro said in a statement in response. "My intention was to ask a question and start a debate, but of course because one is Muslim does not mean you don't support the Constitution."
Fox News contributor Guy Benson, who is also an editor at the conservative outlet Town Hall, wasn't buying it. "'My intention was to ask a question and start a debate' is almost identical to Omar's defense of her own dual loyalty smear. It's not a good one," he tweeted, referencing Omar's comments on Israel in which she said she shouldn't be "expected to have allegiance/pledge support to a foreign country in order to serve my country in Congress."
Others at Fox have questioned Pirro's comments.
"[Judge Jeanine] can you stop spreading this false narrative that somehow Muslims hate America or women who wear a hijab aren't American enough?" tweeted Hufsa Kamal Khan, a producer on Fox's Special Report with Bret Baier. "You have Muslims working at the same network you do, including myself. K thx."
Fox News itself said it did not agree with the remarks. "We strongly condemn Jeanine Pirro's comments about Rep. Ilhan Omar," the network said in a statement. "They do not reflect those of the network and we have addressed the matter with her directly."