Fox News Plays Johnny Cash's 'Ring of Fire' During Report on Colorado Wildfire
Fox News' host Bret Baier has apologized after a segment on the ongoing wildfires in Colorado featured a snippet of the famous Johnny Cash hit song "Ring of Fire" on Friday night.
During his show, Special Report with Bret Baier, Baier showed a brief report from network affiliate Fox 31 Denver about the wildfires in the state as part of the program's regular "Outside the Beltway" segment.
The footage showed emergency vehicles trying to contain the fire which has raged in Colorado, causing residents to clog highways while fleeing and recently costing the lives of a couple in their 80s.
"At least five people are unaccounted for in a huge wildfire burning in Grand County," Baier said.
"The sheriff there says there may be more, as people call in to report their loved ones missing. The fire has grown rapidly since it started October 14."
Baier signed off the segment as footage of Denver came on screen and Cash's "Ring of Fire" began playing.
"I fell in-to a burning ring of fire, I went down, down, down and the flame's went higher," the song went. Though it's not unusual for cable news shows to use well-known songs to transition between segments, what's called bump music, many social media users pointed out that the song choice was inappropriate and insensitive.
"Seriously?" tweeted Kyle Clark, a Colorado journalist with 9News Denver, sharing video of the Fox News show.
"For those who don't live in Colorado, the two largest wildfires in our state's history are currently burning just miles apart. Thousands of Coloradans have been forced from their homes," Clark went on, adding a request for donations for the evacuees.
"The fact that @FoxNews thinks that it is acceptable to play "Ring of Fire" by Johnny Cash to end a segment on missing people in Colorado's historic fires is deplorable. Hundreds of thousands of acres have burned & countless lives were forever changed," said Jillian Freeland, Democratic candidate for Colorado's 5th congressional district.
Baier issued a statement to Mediaite on Friday saying the choice of music was a mistake.
"The song chosen for the bump music was a terrible mistake and a complete oversight. We regret the insensitive error and hope and pray the missing are found unharmed and the fires there are contained," Baier said.
Cash's version of the song was released in 1963 and soon came to be regarded as a classic of the genre. It became one of his best known hits and is considered one of the best country songs of all time.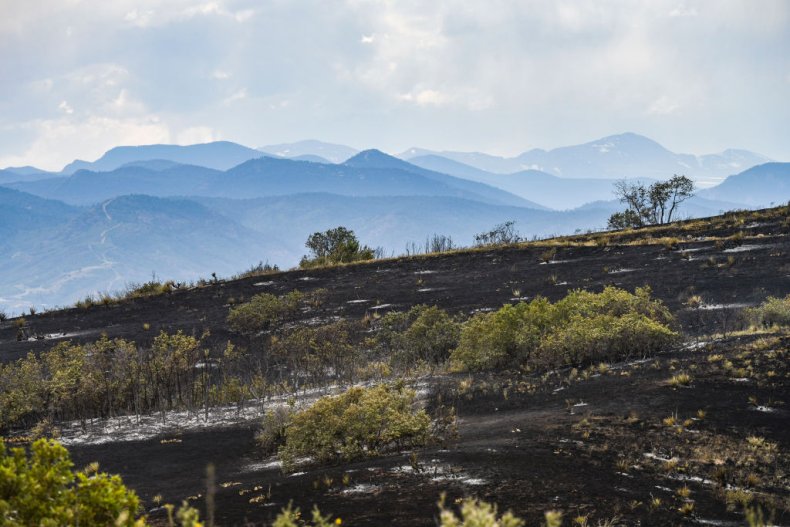 Correction (10/24/2020, 4:00 p.m.): This article misspelled Bret Baier's name. We regret the error.