Fox News Judge Calls for Witnesses in Trump Trial: 'How Can the Senate Be Faithful to the Constitution If It Suppresses the Truth?'
Fox News senior judicial analyst Andrew Napolitano has called for the Senate impeachment trial of President Donald Trump to hear witness testimony, urging lawmakers not to suppress the truth.
Napolitano, a former New Jersey Superior Court judge, has repeatedly criticized Trump administration and Republicans in Congress in the wake of the Democratic-led impeachment inquiry that led to the president's impeachment in December. He has repeatedly dismissed key Republican talking points and argued that there is a solid case for Trump's removal from office.
"If the Senate is faithful to the Constitution, then Trump's trial will be a search for the truth. And those offering to tell the truth should be welcomed, not pilloried," Napolitano wrote in an editorial published by Fox News on Thursday. The article was titled: "Trump's impeachment trial should hear from witnesses offering to tell the truth."
"How can the Senate be faithful to the Constitution if it suppresses the truth?" the legal expert asked.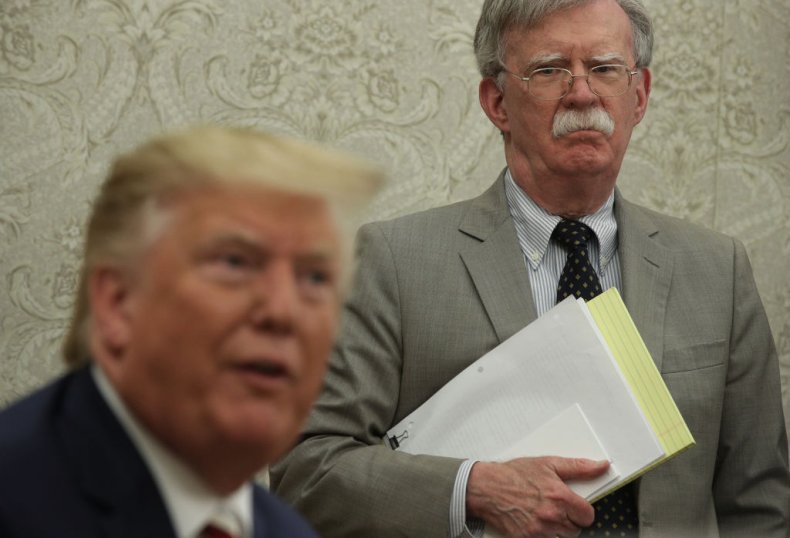 Democrats are urging their Republican colleagues to join them in voting to call additional witnesses to testify before the Senate. Trump's former national security adviser John Bolton, who has publicly stated that he is willing to testify, is seen as a key firsthand witness to the president's actions towards Ukraine, which led to his impeachment.
A report in The New York Times on Sunday revealed that a manuscript of Bolton's new book details how Trump specifically told him that he wanted to withhold military assistance to Ukraine until the country's leaders agreed to cooperate with investigations into the Biden family and Democrats. While some moderate Republicans have voiced an interest in hearing from Bolton and other witnesses, at least four GOP senators must vote alongside all 45 Democrats and the legislative chamber's two independents for the measure to pass by a simple majority of 51 votes.
Following the revelations from Bolton, Trump and some of his GOP supporters have attempted to portray the career diplomat as a disgruntled former employee who is trying to sell books. Some have suggested that Bolton is simply lying.
But Napolitano took issue with this assertion, noting that Bolton had long been viewed as a respected figure by conservatives in Washington. "He was a conservative icon until two days ago," Napolitano said in an interview on Fox Business earlier this week. "Now the things they're saying about him sound like they're talking about [Democratic Speaker of the House] Nancy Pelosi."
Similarly, Fox News host Brian Kilmeade defended Bolton during a segment of Fox & Friends on Thursday morning. "I don't like the idea of people making John Bolton out to be a liar," Kilmeade said. He asserted firmly: "He's not a liar."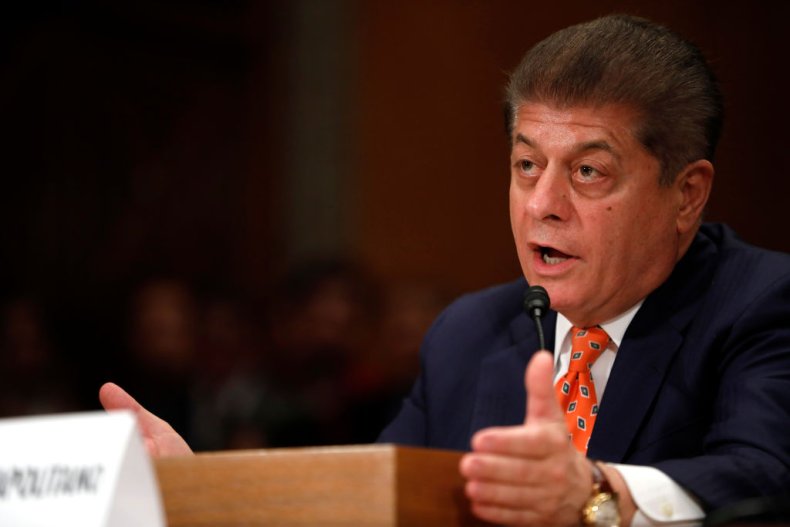 While Fox News is often viewed as supportive of Trump and Republicans, Napolitano and others on the network have repeatedly shown a willingness to criticize the president and GOP lawmakers. This has drawn Trump's frustration on numerous occasions, as the president generally considers any unflattering coverage to be "fake news."
"Really pathetic how @FoxNews is trying to be so politically correct by loading the airwaves with Democrats," the president tweeted on Tuesday.
"Watch, this will be the beginning of the end for Fox," he wrote in a follow-up tweet, "just like the other two [possibly a reference to CNN and MSNBC] which are dying in the ratings. Social Media is great!"