Fox News Judge Dismisses Trump's 'I Want Nothing' Defense: 'Clear Understanding President Wanted Some Things From the Ukrainians'
After Wednesday's impeachment hearings, Donald Trump was confident, but Fox News senior judicial analyst Andrew Napolitano said the president isn't out of the woods yet.
"I think the Democrats do still have a case," Napolitano, a former judge, told Fox & Friends hosts on Thursday. "It's clear from what Ambassador [Gordon] Sondland testified yesterday that there was an understanding the president wanted some things from the Ukrainians."
At the center of the House Democrats' impeachment inquiry is whether Trump pressured Ukrainian President Volodymyr Zelenskiy to announce an investigation into former Vice President Joe Biden and his son Hunter. During his testimony before the House Intelligence Committee, Sondland told legislators there was a quid pro quo between Trump and Zelenskiy.
The quid pro quo, according to Sondland, was that Trump would meet with Zelenskiy at the White House in exchange for the investigation announcement. Sondland acknowledged that he never heard Trump say military assistance to Ukraine was being withheld as part of the deal.
"No one told me that the aid was tied to anything. I was presuming that it was," Sondland said.
During Thursday's segment, Fox & Friends co-host Steve Doocy pointed out that Sondland admitted that he only presumed military aid was being withheld. Napolitano agreed that was the case but added that there was "a lot of evidence in which you can base the presumption."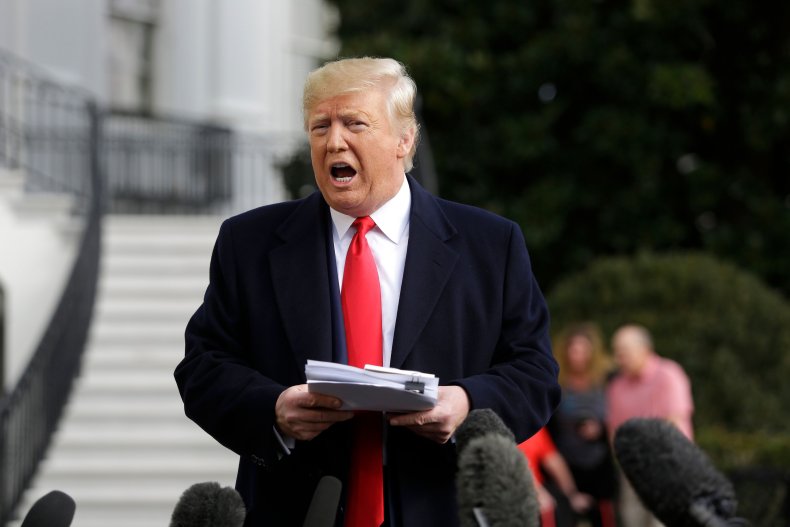 The president, who has repeatedly denied he engaged in improper behavior, quoted part of Sondland's testimony on Wednesday. During a September phone call, Sondland said, he asked Trump what he wanted from Ukraine.
"I want nothing. I want no quid pro quo. Tell Zelenskiy to do the right thing," Trump told reporters, citing Sondland's testimony, before departing the White House.
This part of the hearing, Trump said, meant it was "all over."
Napolitano highlighted another part of Sondland's testimony, when he claimed Secretary of State Mike Pompeo, Energy Secretary Rick Perry and acting White House chief of staff Mick Mulvaney were aware of the exchange. All three have been subpoenaed, and if someone who is instructed to testify doesn't, the committee can infer their testimony would be in line with Sondland's, Napolitano said.
In October, Pompeo failed to meet a subpoena deadline to produce documents, telling reporters the State Department sent a letter to Congress as an "initial response." He said that the department would do everything required by law, but Sondland claimed he had not received unclassified documents he had requested from the State Department.
Committee Chairman Adam Schiff seized on Sondland's testimony to warn Trump that if he withholds evidence he does so at his "own peril." The Democratic representative also reminded the public that the third article of impeachment against former President Richard Nixon accused him of not obeying subpoenas.
Napolitano brought this point up during his segment on Fox & Friends, explaining that if Trump officials don't comply with the subpoenas, another article of impeachment against the president could result.
On Wednesday, Trump dismissed Sondland as someone he didn't "know well" and said he hasn't spoken to him often. But Napolitano claimed the ambassador to the European Union was a credible witness because he wasn't a "never Trumper" or a Democrat. He added that Trump nominated him and that he had donated to the Republican Party, so he wasn't a person trying to "disrupt" the administration and therefore his testimony could be trusted.
"I think more is to come," Napolitano concluded.
Impeachment hearings will continue on Thursday with testimony from Fiona Hill, a former top Russia expert for the White House and David Holmes, a senior diplomat at the U.S. Embassy in Ukraine.