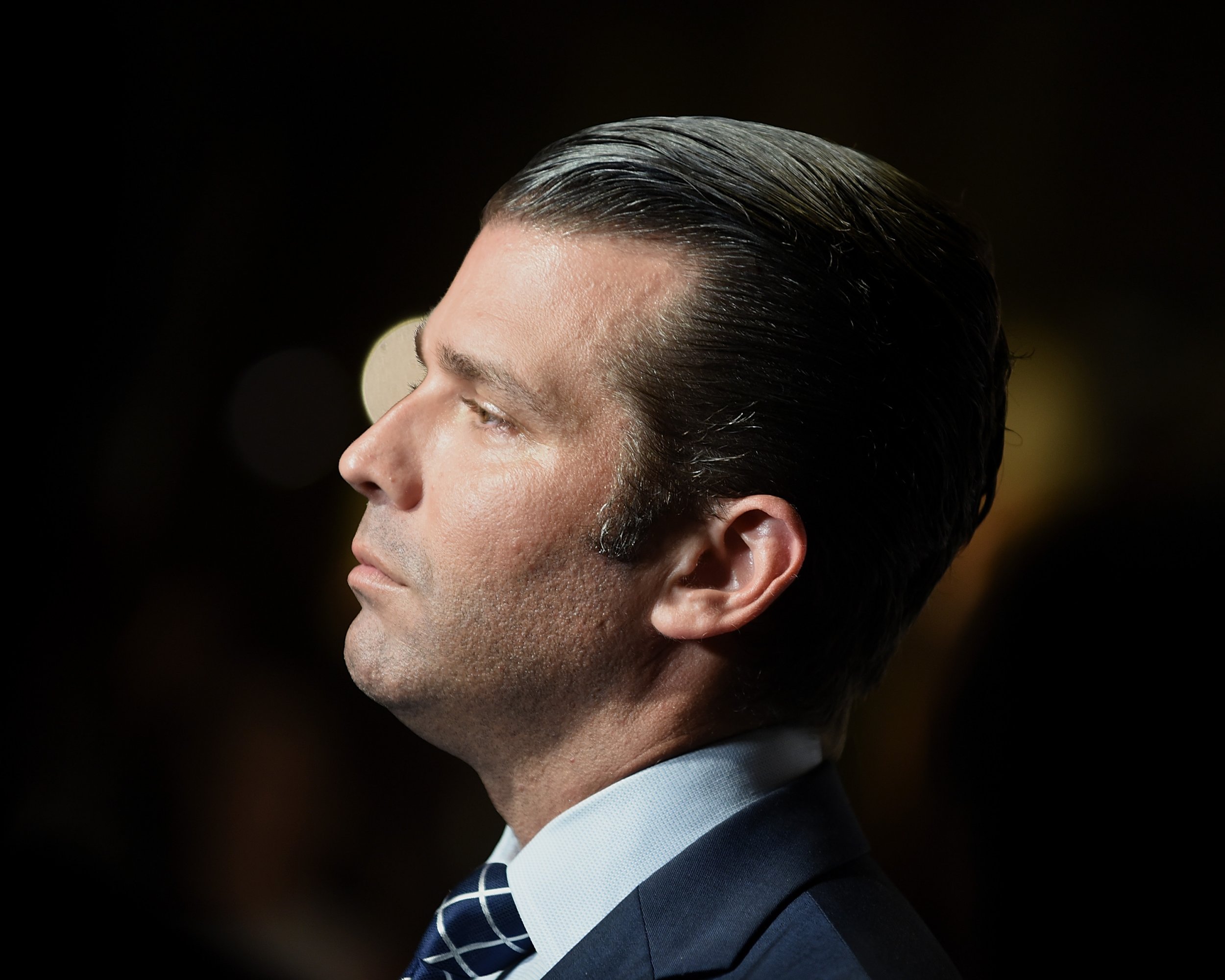 Fox News Judge Andrew Napolitano said he believes Donald Trump Jr. will be indicted in special counsel Robert Mueller's probe and revealed the president's son "told friends he expects to be indicted."
During a discussion of the Michael Flynn sentencing memo on SiriusXM today, the Fox Nation's "Liberty File" host told Dan Abrams, the founder of Mediaite and an ABC News chief legal analyst, that news of Flynn's cooperation with Mueller's team was a "huge deal."
Napolitano goes on to discuss the possible linking of the Deutsche Bank raid and the special counsel's investigation.
"Who is the principle financier of the Trump organization for the past 20 years? Deutsche Bank," he said. "Now, I don't know if there's a connection. You know the means by which means American federal prosecutors could contact their colleagues across the pond and get a warrant served. All this stuff is kept under wraps until we get to it."
"The President himself should be extremely uncomfortable about this. Not for his son or son-in-law, as much for himself," Napolitano added.
Abrams then asked the judge and commentator whether he thinks any "of Trump's inner circle will get indicted" as a part of the probe.
"Yes. I don't know who, but I do know that Donald Jr. has told friends he expected to be indicted," Napolitano replied.
Abrams asks again whether Napolitano himself believes Don Jr. would be indicted, to which the judge responded: "Yes."
When asked about Jared Kushner, the president's son-in-law, the judge responded: "I don't know about Jared Kushner. I think Jerome Corsi is going to be indicted. I don't know about Roger Stone."
Last night, Mueller's office released a government memorandum that recommended zero jail time for former national security adviser Michael Flynn after he committed a federal crime by lying to the FBI. The memo justified the lenient suggestion based on the fact that Flynn provided "substantial assistance" to the probe.
"Given the defendant's substantial assistance and other considerations set forth below, a sentence at the low end of the guideline range — including a sentence that does not impose a term of incarceration — is appropriate and warranted," the memo, filed Tuesday evening, read. "The defendant deserves credit for accepting responsibility in a timely fashion and substantially assisting the government."