Fox News Judge Says Jeff Bezos-National Enquirer Feud Could Be 'Bad News' For Donald Trump
Fox News judicial analyst Andrew Napolitano on Monday argued that the feud between Amazon CEO Jeff Bezos and the National Enquirer could be "bad news" for President Donald Trump.
During a Fox Business segment, host Stuart Varney and Napolitano discussed Bezos' claims that the National Enquirer attempted to blackmail him by threatening to publish illicit photos of him and intimate text messages from his extramarital affair unless he halts an investigation into the tabloid.
Napolitano concluded that the actions of David Pecker—CEO of National Inquirer's publisher American Media (AMI)—amounted to "an act of blackmail because it is an effort to prevent [Bezos] from doing what he has a right to do by threat of exposing something."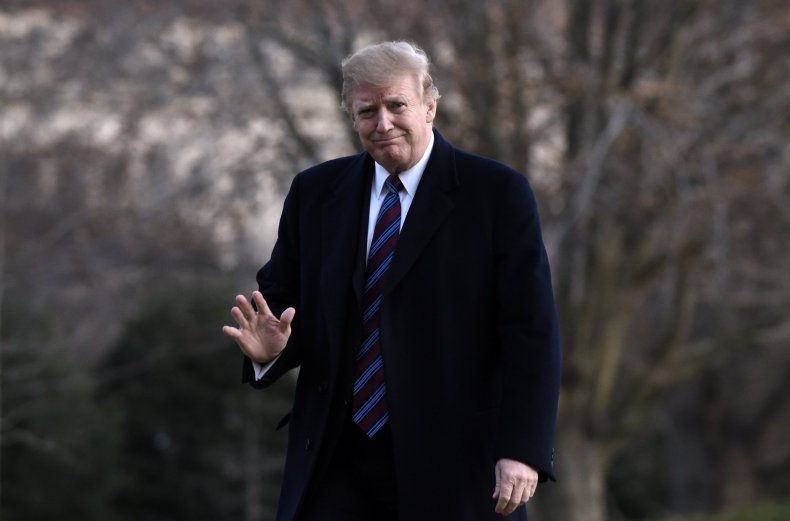 "Where does the media think the leak came from?" Varney asked Napolitano.
"The White House… because of the close relationship between David Pecker and Donald Trump" the former judge answered, adding he's seen "no evidence of this but that is the implication in the media that if Jeff Bezos continues with his investigation, that's where it will lead."
Napolitano then declared that the scandal could be "very troublesome" not only for AMI but also the president if federal investigators find that Pecker did attempt blackmail in light of the agreement the tabloid signed as part of the Michael Cohen case.
The agreement not to prosecute them will be tossed out if AMI is not as "pure as Caesar's wife for the next three years," the analyst added. "If they're prosecuted for being part of the Michael Cohen conspiracy—bad news for the president."
In December, Cohen, Trump's former attorney and "fixer," was sentenced to three years in prison after he pleaded guilty to several federal crimes, including tax evasion, lying to Congress and campaign-finance violations. AMI was implicated in one of the charges after they admitted to paying $150,000 to gain exclusive rights to former Playboy model Karen McDougal's story of an alleged affair with Trump—a "catch and kill" agreement—in order to kill her story amid the 2016 presidential campaign.