Fox News Judge Predicts Trump Will 'Start a War With Iran' and Meet With Putin at Mar-a-Lago in 2020
Fox News senior judicial analyst Andrew Napolitano issued a slew of predictions about Donald Trump's actions in the coming year, saying he believes the president will "start a war with Iran" and will "meet privately at Mar-a-Lago" with Russia's President Vladimir Putin.
Napolitano, who has served as a New Jersey Superior Court judge, made his predictions in the form of a survey published by Fox News with multiple-choice responses, marking his answers at the bottom. His forecast for the government's actions over the new year came as tensions between Washington and Tehran remain high, while intelligence agencies and lawmakers continue to warn about Russian efforts to interfere in U.S. elections.
The first item in Napolitano's survey read: "In 2020, Trump will ..." to which the analyst responded "start a war with Iran" and "be reelected." He also suggested in another part of the survey that "more American troops will be deployed around the world than are today" by the end of the new year.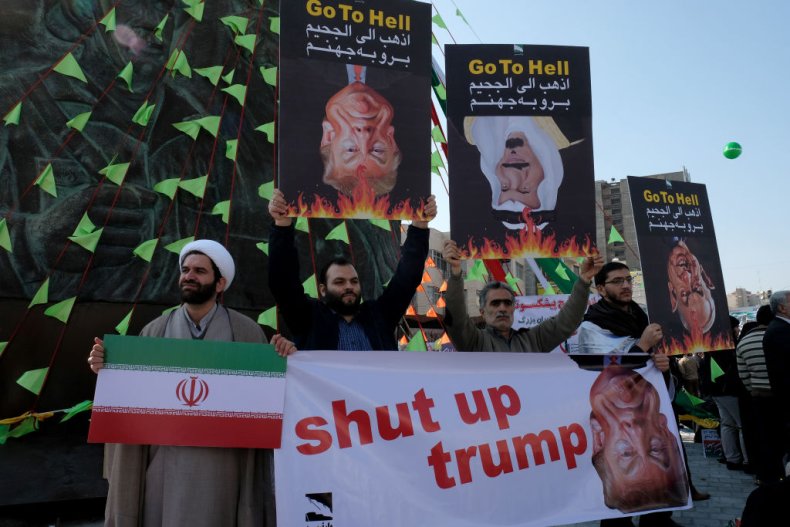 Further down, the survey asked: "In 2020, Trump and Russian President Vladimir Putin will..." Napolitano responded: "meet privately at Mar-a-Lago." Mar-a-Lago is Trump's private club in Palm Beach, Florida, where the president frequently travels to take breaks from Washington. He has hosted other foreign leaders, such as Japan's Prime Minister Shinzo Abe and China's President Xi Jinping, at the resort in the past.
The former judge also predicted that Trump would "give up building the [Mexican border] wall because the land on which he wants to build is owned by Republicans who won't sell to the government." So far, about 100 miles of border wall have been completed under Trump's watch, but those have all been constructed where previous barriers had become dilapidated or where there were outdated designs. The president is facing legal challenges from ranchers and landowners who would be forced by the government to give up chunks of property for the construction to move forward.
Throughout Napolitano's survey of predictions, there were several potential answers that were blatantly snarky, although Napolitano avoided selecting those options. In terms of Trump's relationship with Putin, the judge could have picked "agree to produce a shirtless 2021 calendar together," a clear attempt to mock the two leaders' relationship and nod to the fact that Putin actually does release an annual calendar featuring himself shirtless. Another potential survey answer that was not selected by Napolitano suggested that in the coming year Trump would "pick more fights than a fourth-grade schoolyard bully."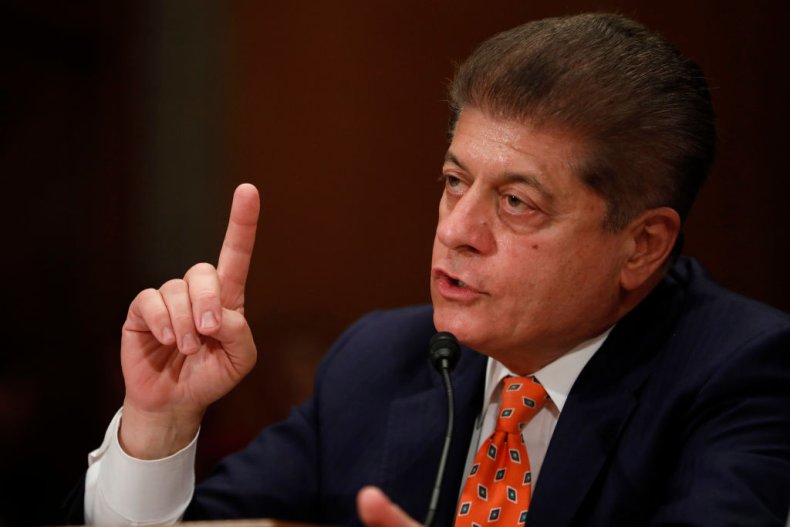 Despite being a regular commentator on Fox News, which often provides favorable coverage of Trump and Republicans, Napolitano has strongly criticized the president and his administration over the past year. In a December article published during the Democratic-led impeachment hearings against Trump—which led to the president being the third president in U.S. history to be impeached—Napolitano penned an editorial arguing there was "undisputed evidence" that the president had abused his power.
"Everyone who believes in the rule of law should be terrified of a president who thinks and behaves as if it does not apply to him," the former judge wrote in the article.
Trump has publicly criticized Napolitano in the past, referring to his legal arguments as "very dumb." He also alleged that the former judge was bitter because he was not nominated by the president to the Supreme Court. In a November interview with the Associated Press, Napolitano said his name had been floated by the president but he never considered the possibility to be serious. The Fox News analyst has also described the president as a "long-time friend."