Fox News Judge Rips GOP Senators for Dismissing Bolton: 'A Conservative Icon Until Two Days Ago'
Judge Andrew Napolitano, chief judicial analyst for Fox News, blasted GOP attacks on former National Security Advisor John Bolton Tuesday, saying Bolton had been "a conservative icon until two days ago."
Napolitano made the remarks on the latest edition of the Fox Business show Cavuto Coast to Coast. Bolton was central to a discussion about whether Republicans would block witness testimony at the Senate impeachment trial of President Donald Trump.
"I think it will be very difficult to avoid witnesses at all cost," said Napolitano. "Because of the leaked portions of John Bolton's book."
Bolton's upcoming book The Room Where It Happened: A White House Memoir reportedly confirms the central impeachment claim against Trump, that the president attempted to use foreign aid as a bargaining chip in exchange for Ukraine President Volodymyr Zelenskiy launching an investigation of former Vice President Joe Biden and his son Hunter Biden.
Napolitano mentioned that Bolton had previously been a Fox News contributor, describing him as a "very intelligent" and "meticulously honest" person.
"By the way, he was a conservative icon until he wasn't, right?" said host Neil Cavuto.
"He was a conservative icon until two days ago," Napolitano responded. "Now the things they're saying about him sound like they're talking about Nancy Pelosi."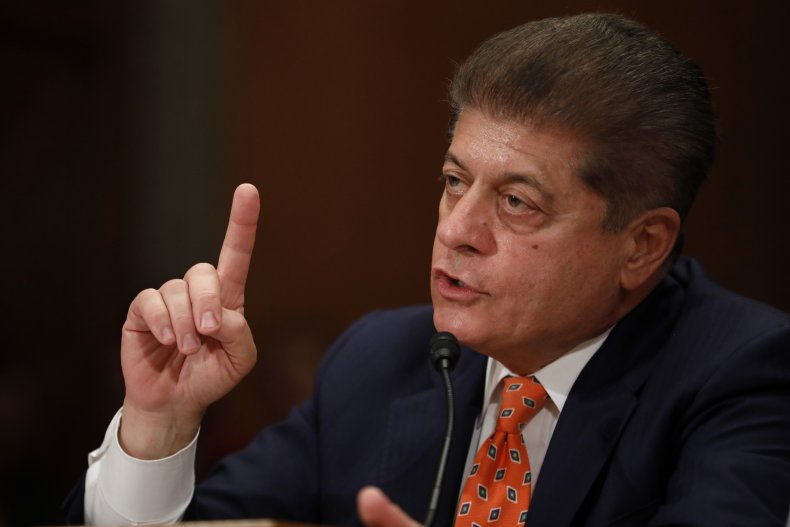 Napolitano insisted that Republicans had made a mistake in their defense by arguing about the factual basis of the allegations against Trump instead of focusing solely on whether they constituted impeachable offenses, which he said is a more "plausible" line of argument. He believes that some GOP senators are now likely to demand witnesses be called due to the strategy.
"I think many Republicans are now going to say, 'We have to hear from Bolton,'" Napolitano said.
Cavuto then asked if Bolton might instead make an appearance as a guest on a cable news show. Napolitano rejected the idea, along with the possibility that Bolton could hold a press conference, saying he would not be legally protected in those settings, but would be during Senate testimony.
Napolitano also noted that testimony from Bolton would slow down the trial considerably, because it would lead to other witnesses being called.
"It's going to delay things. It's going to extend things," said Napolitano. "And I believe it's going to open Pandora's box. It's going to open calls for lots of other witnesses either to rebut John Bolton or reinforce John Bolton. Suppose Bolton testifies to conversations that he and the president had alone. Who is there to rebut what John Bolton says, but the president himself?"
The prospect of Supreme Court Chief Justice John Roberts calling Bolton to testify was also raised. Roberts is presiding over the trial and under current rules has the power to call witnesses even if the Senate refuses to otherwise allow it.
Republicans wrapped up their opening arguments in support of Trump Tuesday. A vote on whether or not to allow witnesses is expected on Friday.