Judge Andrew Napolitano, the senior judicial analyst for Fox News, has declared that President Trump's quid pro quo deal with the Ukraine is impeachable on Your World With Cavuto this Tuesday.
When asked if Rep. Adam Schiff (D-Calif.) is doing things correctly, Napolitano said no.
"He's doing the same thing that the Republicans did to the Democrats in '97 and '98 in the investigation of Nixon—excuse me, of Bill Clinton—and more or less what the Democrats did to the Republicans in the investigation of Richard Nixon," Napolitano corrected himself.
"The real test will come tomorrow, when the Democrats have to prove their case," he added.
When asked by host Neil Cavuto if it was an impeachable offense his response was immediate.
"Oh, it's clearly impeachable because the president requested something that's criminal to ask for," added Napolitano. "'Can you help my campaign?"
Cavuto interrupted, saying, "He didn't say that."
"Of course he didn't say it that way, but he basically said 'I need a favor, and my people, Rudy Giuliani, are telling you the aid's not coming until I get the favor,'" Napolitano replied. "The public will decide. The Republicans have hired professional court examiners and the Democrats have hired professional court examiners."
Napolitano has long called the phone call an impeachable offense, telling the Associated Press on Monday, "Dog whistles of lawless behavior to many of his supporters" called into question his fitness for office. He also stated that there was a legal basis to argue Trump committed high crimes and misdemeanors, asserting that, "If I were a Democrat in the House, which I am not and never will be, I would vote to impeach."
In an October Fox News Op-Ed, he said the phone call between the Ukrainian President and Trump "manifested both criminal and impeachable behavior." He added, "the criminal behavior to which Trump has admitted is much more grave than anything alleged or unearthed by Special Counsel Robert Mueller."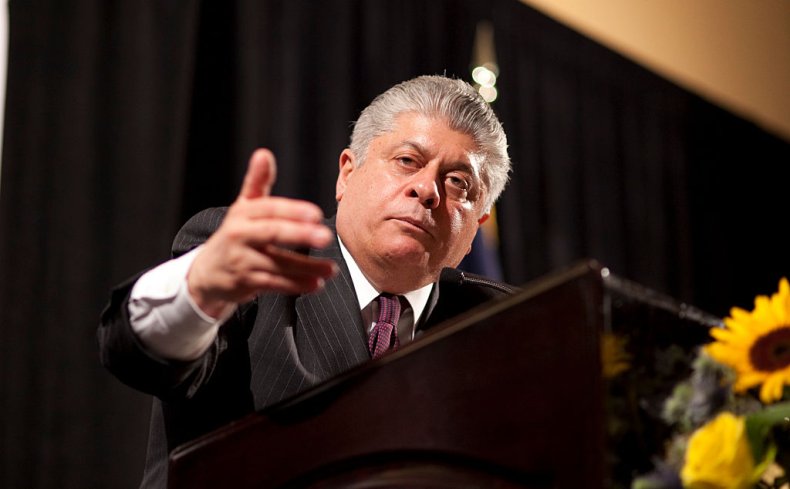 President Trump is under the gun of an impeachment hearing after a July 25 phone call with Ukrainian president Volodymyr Zelenskiy, in which the president allegedly asked Zelenskiy to investigate the dealings of Hunter Biden, son of political rival and former Vice President Joe Biden, with a Ukrainian gas and oil company. Trump has accused the elder Biden of having the investigation into his son's dealings killed through political means.
The president also allegedly requested for nearly $400 million dollars in military aid to the Ukraine be held back until Zelenskiy agreed to investigate the claims.
The public portion of the impeachment hearings against President Donald Trump begin tomorrow.