Fox News Judge Shoots Down Idea Nancy Pelosi Has Trump Impeachment Conflict of Interest
Fox News Judge Andrew Napolitano slammed the idea that House Speaker Nancy Pelosi had a "conflict of interest" in leading the impeachment inquiry against Donald Trump because she wants to become president.
Napolitano said during an appearance on Fox & Friends on Tuesday morning that the possibility of Pelosi somehow ending up in the White House due to impeachment proceedings is "so remote" it's not even worth talking about.
The show's hosts were discussing an op-ed published by The New York Times over the weekend that asserted Pelosi has a path to the presidency if both Trump and Vice President Mike Pence are removed from office over the Ukraine scandal.
"This is one of many compelling reasons the speaker of the House, like any member of Congress, should be nowhere near the line of succession to the presidency," the op-ed reads.
But Napolitano pushed back and said that the idea of Pelosi becoming commander-in-chief is such a stretch that it's not even worth talking about. Under federal law, however, Pelosi is technically second-in-line to the presidency behind the vice president.
"In the editorial's opinion it's a conflict of interest, but there's not a real conflict of interest," Napolitano said. "Because the chances of Ms. Pelosi becoming president, even in Donald Trump were impeached ... are so remote it's not worth discussing."
He added: "The only thing they didn't put in this [op-ed] is Nancy Pelosi would get to pick her vice president and she would pick Hillary Clinton. And then she'd resign and Hillary Clinton would become president. I mean it's crazy, it's science fiction."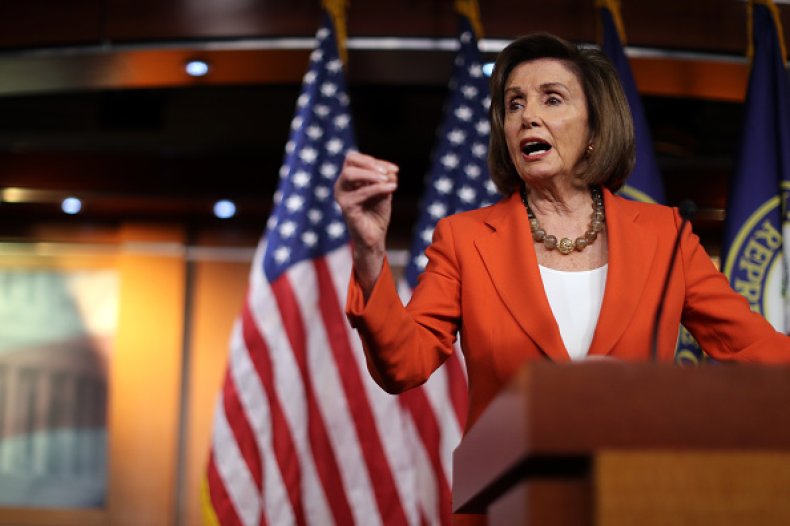 House Democrats launched the impeachment inquiry at the end of September following reports that Trump tried to pressure Ukrainian President Volodymyr Zelenskiy to investigate his possible opponent in 2020, former Vice President Joe Biden. In the month since the probe began, House investigators have interviewed several witnesses behind closed doors.
Last week, the House of Representatives passed a resolution that moves the impeachment probe into the public domain. The resolution, which detailed how public hearings will be conducted and how evidence will be gathered, was passed in the 232-196 vote.
Pelosi said that the resolution gave Democrats no joy and that "this is something that is very solemn, that is something prayerful. And that we have to gather so much information to take us to this next step."