Fox News Judge Quiets Colleagues, Says Trump Delaying Ukraine Aid 'Is The Quid Pro Quo'
Andrew Napolitano, Fox News' judicial analyst, called President Donald Trump's order to delay military support to Ukraine the "quid pro quo" that Republicans have been denying thus far in the House impeachment inquiry during a guest appearance on Fox & Friends Thursday morning. The former judge told the panel of hosts that he found Trump's Ukraine dealings unlawful.
Napolitano added that he felt that Democrats had made progress during the first day of public impeachment hearings Wednesday. "I think Democrats moved the ball forward yesterday," he said.
In the clip, co-host Ainsley Earhardt tried to dismiss the impeachment hearing as a matter of opinion. "Isn't it all based on opinion and hearsay? When you read the transcript, everybody has their own opinion," she interjected.
Napolitano quickly pointed to the overwhelming agreement among witnesses that the President acted unlawfully. "Everybody does have their own opinion, but if you look at the big picture, there doesn't seem to be any dispute that the President wanted dirt on Biden, and the President was willing to hold up military aid in order to get it."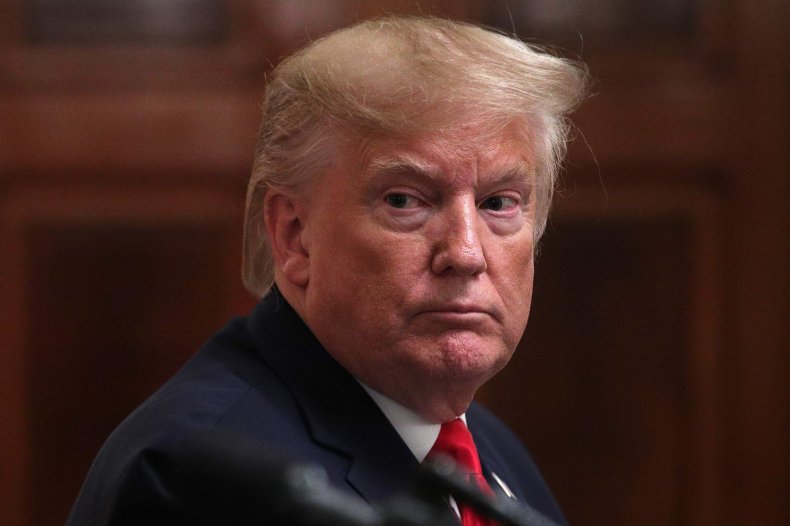 Co-host Brian Kilmeade argued that Trump was without fault in asking Ukrainian President Volodymyr Zelenskiy to investigate the former vice president and his son, Hunter Biden. Asking Napolitano to speak "legally, not emotionally," Kilmeade mentioned that Trump was concerned about the 2016 election. "He has a reason to be concerned, because of the Bidens' role supervising Ukraine aid and Hunter Biden's legitimately perplexing place on the number one most corrupt oil and gas company and corporation in that country."
Agreeing that Kilmeade made a good argument, Napolitano still said Trump's chances of avoiding impeachment were slim. Napolitano reiterated that asking a foreign agent for a campaign favor is illegal, but Kilmeade cut him off. "It's not a campaign favor. It's investigation of a previous election," Kilmeade said.
Napolitano quickly argued this point. "Are they investigating 2016 or does he want dirt on Biden as a prophylactic for 2020?" The Fox & Friends circled back to the no quid pro quo argument, saying that such an arrangement could not have existed because the president never received the information he asked for. "The Ukrainian president didn't ever feel pressured, and he got his money. Do we know if he turned over anything about Biden to the president?" Earhardt asked. When Napolitano said he didn't, Earhardt remarked, "That's not quid pro quo."
"The delay is the quid pro quo," Napolitano answered back. "The delay of 55 days, knowing that the Russians are at the border."