Fox News Says 'Crazy Fat Kid' Kim Jong Un Should Be Assassinated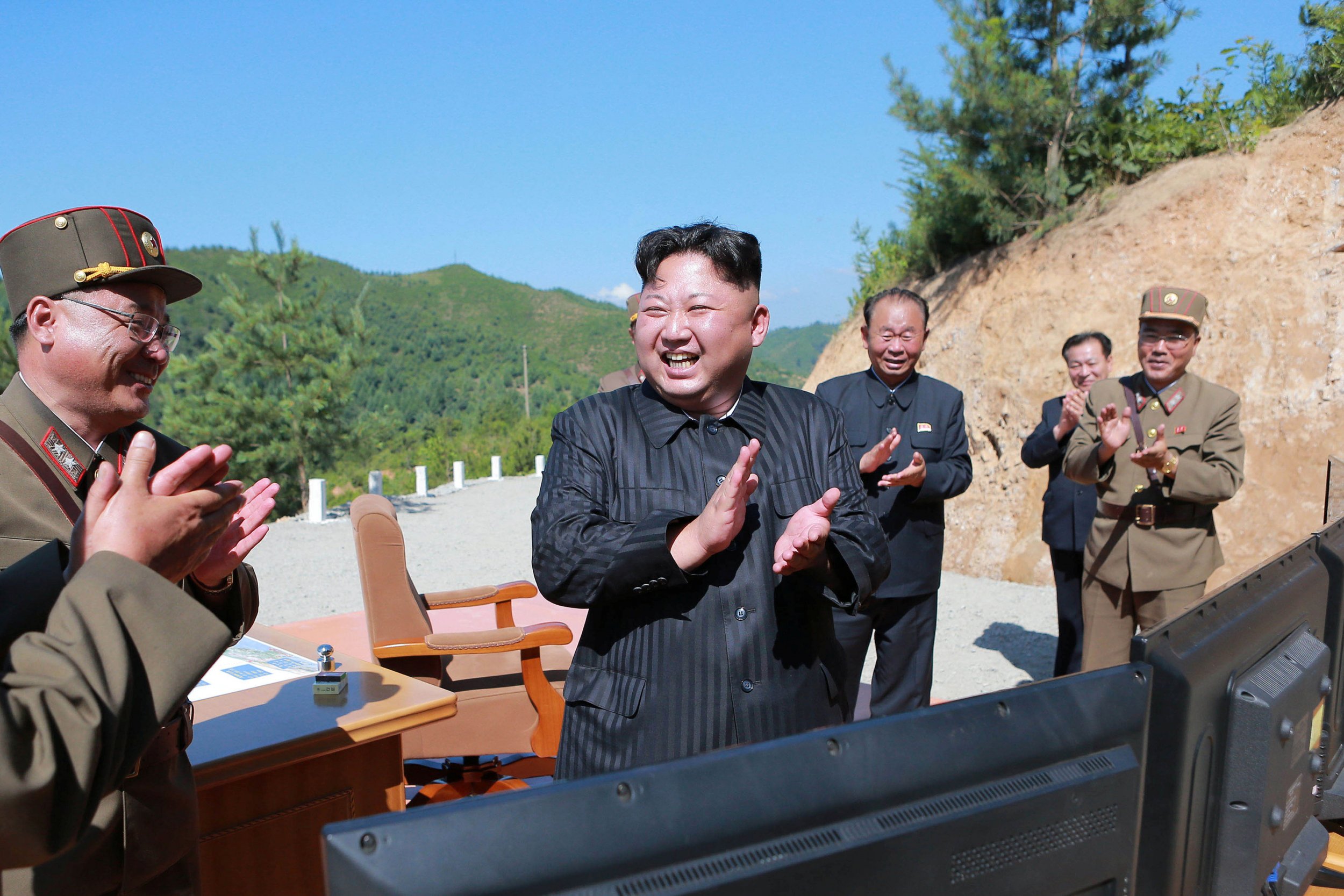 After North Korea's first test of an intercontinental ballistic missile (ICBM) on July 4, various theories have been put forward on how to deal with the growing threat from this isolationist country.
Related: Will Russia and U.S. team up in Syria and North Korea?
President Donald Trump vowed to respond "very strongly," while Secretary of State Rex Tillerson called for "global action" to address the escalating situation. At the United Nations, meanwhile, U.N. Ambassador Nikki Haley said the U.S. was prepared to use military action but would first attempt to squeeze North Korea with further trade sanctions.
Fox News, however, has a very different and specific idea on how to address the threat of a nuclear-armed North Korea. Namely, it is to assassinate the country's leader, Kim Jong Un, who was referred to as "a complete and total absolute maniac, spoiled, fat kid" by Fox News host Meghan McCain, daughter of Senator John McCain,
"There's one other option here that we haven't talked about," Fox Business host Trish Regan said, picking up the reins of the discussion Thursday. "I know you're not supposed to go in and take out a leader because of international rules, decorum, etc., that we have. But if there is a way to get in and get rid of this 'crazy fat kid'—as you said Meghan—then wouldn't that do a lot in terms of saving a lot of lives here?"
Others on the network are also advocating for the assassination of North Korea's 33-year-old leader. The previous day, on The Five, host Jesse Watters claimed that killing Kim is not only the best option, it is the only option.
"The only legitimate option is an assassination attempt or a coup," he said. "But that possibility is probably the most difficult. The intelligence agencies of Russia, South Korea, Japan and China and the United States, they need to start collaborating and get some spies in there and get an assassination network or cell in there and to take preemptive action that way. Because I think a decapitation strategy is the best strategy."
Even though Trump is an avid viewer of Fox News, an assassination attempt on Kim is highly unlikely at this stage. Assassinating a foreign leader wouldn't, however, be an unheard of approach for the United States. In the 1950s and 1960s the CIA conducted assassination plots against several world leaders, most notably Cuba's Fidel Castro, who survived at least eight attempts on his life.