Fox News Host Kimberly Guilfoyle Joined Donald Trump Jr. to Celebrate July 4 at the White House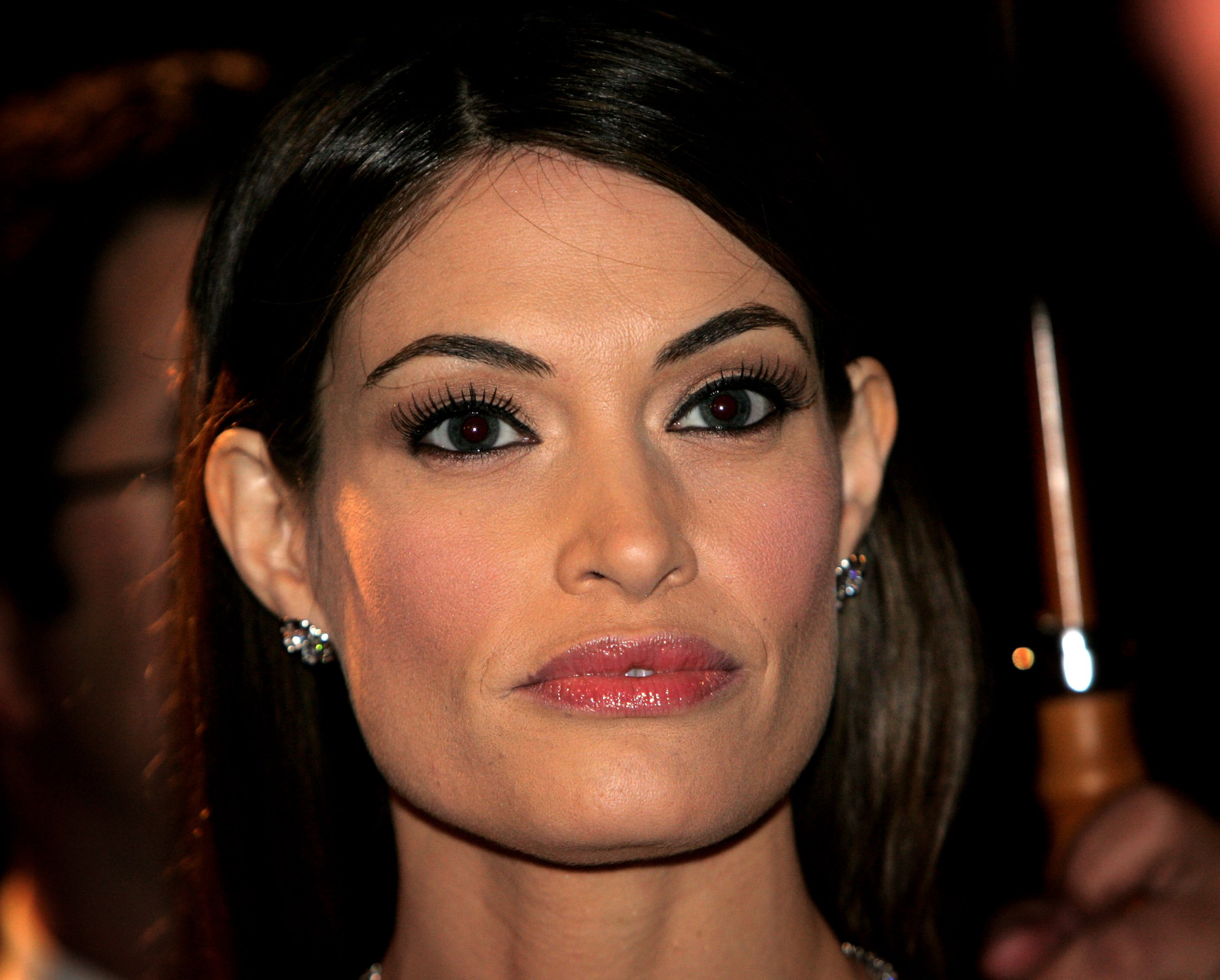 The romance between the president's eldest son Donald Trump Jr. and Fox News host Kimberly Guilfoyle appears to be getting more serious.
Related: Vanessa Trump Defends Estranged Husband Donald Jr. Over Kimberly Guilfoyle 'Romance'
Guilfoyle was Trump Jr.'s special guest at a Fourth of July celebration at the White House on Wednesday, and both made it known on Instagram, despite some recent opinions that it is inappropriate for a cable news station host to be in a relationship with a member of the president's family.
Trump Jr., 40, posted a photo of himself in front of the White House smiling with his hand around Guilfoyle's waist, with the caption, "A very Happy 4th of July to everyone! It was great meeting all the veterans and active duty service members visiting the White House! Today is America's birthday, and we are making it GREAT again! #fourthofjuly #weekend #usa."
In the same post, Trump Jr. shared photos of himself beside Guilfoyle as she shook the president's hand in the Oval Office, and of them on the White House lawn meeting veterans.
Guilfoyle, 49, reposted Trump Jr.'s photos and message, and also shared another photo of them holding hands in an outdoor hallway of the White House.
"An incredible afternoon at the White House! Thankful and proud to be an American! God bless all our troops & God keep our nation safe," Guilfoyle wrote, tagging Donald Trump Jr. and adding a heart emoji.
It was reportedly the first time Guilfoyle has been invited to join the Trump family at the White House.
According to reports, Guilfoyle and Trump Jr. started dating in March, around the time that Vanessa Trump filed for divorce. Trump Jr. and Vanessa Trump have appeared to stay in good terms with a focus on their children, and she even defended him when a New York Daily News columnist took issue with his relationship with Guilfoyle.
"What Fox News—that fair and balanced network—should do is bust her down to courtroom reporter. Or fire her," Daily News columnist Lisa Stasi wrote of Guilfoyle. "She can't report on the most powerful family in the country while dating one of them."
Trump Jr. called Stasi's column "Liberal privilege at its finest."
"The lengths people will go to attack a woman simply because she's dating Don. We've been separated for over 9 months and respect each other's decisions & privacy," Vanessa Trump tweeted. "Would be nice if the press did the same rather than obsess over our pvt lives!"
Guilfoyle is an opinion host on Fox News, and is not the first member of the media to date a politician or person close to politics.