Fox News: Las Vegas Shooter May Have Targeted Christian Country Fans Because He Was Atheist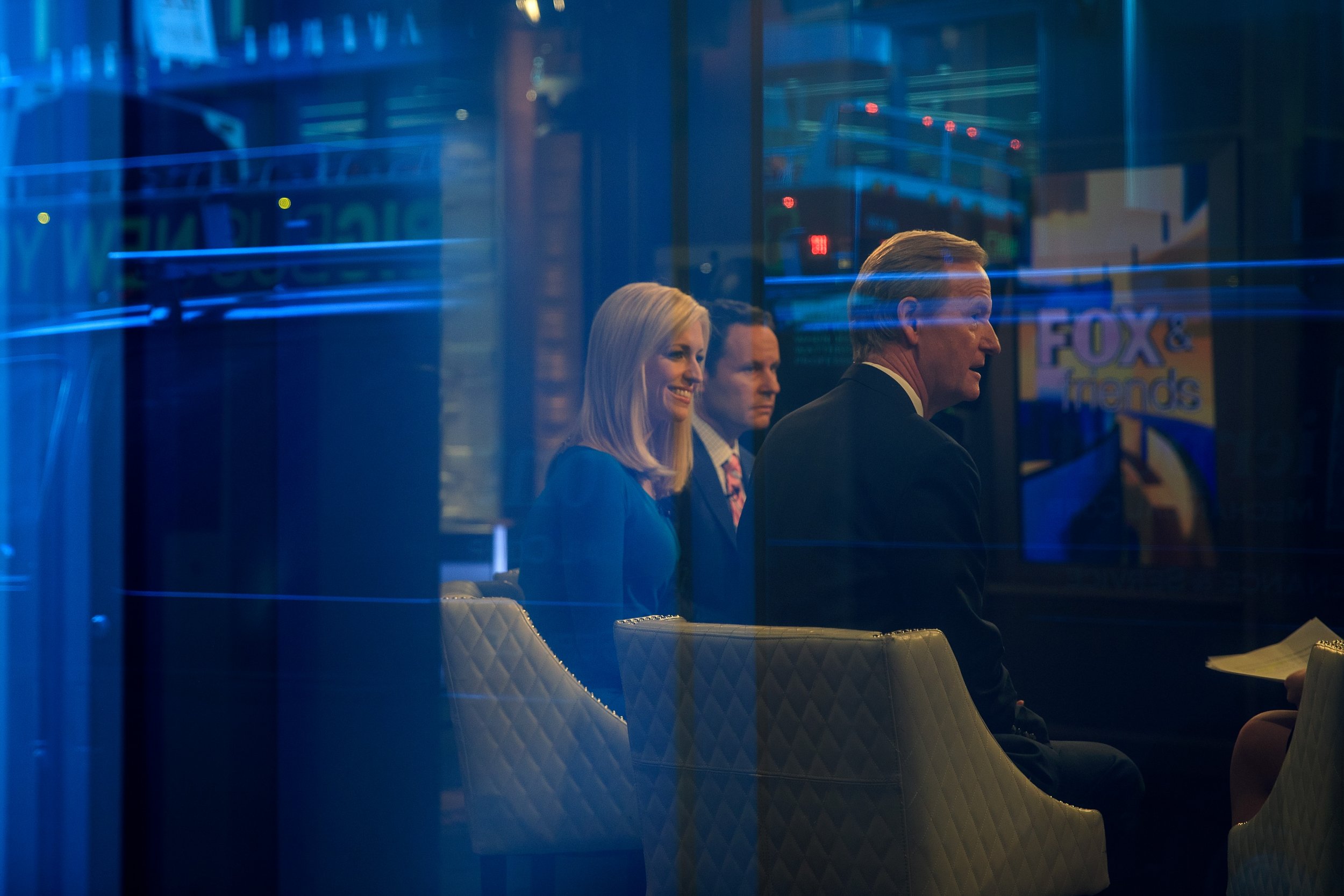 A Fox News host thinks she might have figured out the motive behind the Las Vegas shooting: Atheism.
Fox & Friends host Ainsley Earhardt told viewers that gunman Stephen Paddock may have "had a problem" with the faith of God-loving country music fans and used that as a deciding factor for the location for his rampage, which killed 58 innocents and injured hundreds of others.
"His brother said he didn't believe in God, or didn't have a god or didn't have faith in his life, so maybe – this is all speculation—but that possible could be the reason," she said. "He knows country musicians or country music fans are normally pro-God and go to church on Sundays. Maybe he has a problem with that, or had a problem with that."
Her theory was followed by five seconds of silence by co-hosts Brian Kilmeade and Steve Doocy. Earhardt broke the quiet with, "OK. You all don't want to weigh in on that. All right, stay silent."
It's unclear why Earhardt believes Paddock is an atheist. His brother, Eric Paddock, did tell reporters he wasn't aware that is brother had any political or religious affiliations, but police have noted that much of Stephen Paddock's life is a mystery.
It's also unclear why Earnhardt believes atheism could be a motivating factor in a mass shooting. None of the six prior largest mass shootings in modern American history before Las Vegas — Orlando; Virginia Tech; Newtown; Killeen, Texas; and San Ysidro, Calif. — was committed by a known atheist.
Fox News' coverage of the tragedy has been under scrutiny. During its coverage, the right-wing network has criticized Democrats who call for more gun control and football players in the NFL who kneel during the National Anthem.
Comedian and Daily Show host Trevor Noah blasted host Sean Hannity, who bragged about his training using a gun and said being armed could help stop an active shooter.
"Do you want Sean Hannity, who is trained in the safety and use of a firearm, in that room, so when they drop the clip and start to reload you've got a chance?" Hannity said on Fox News.