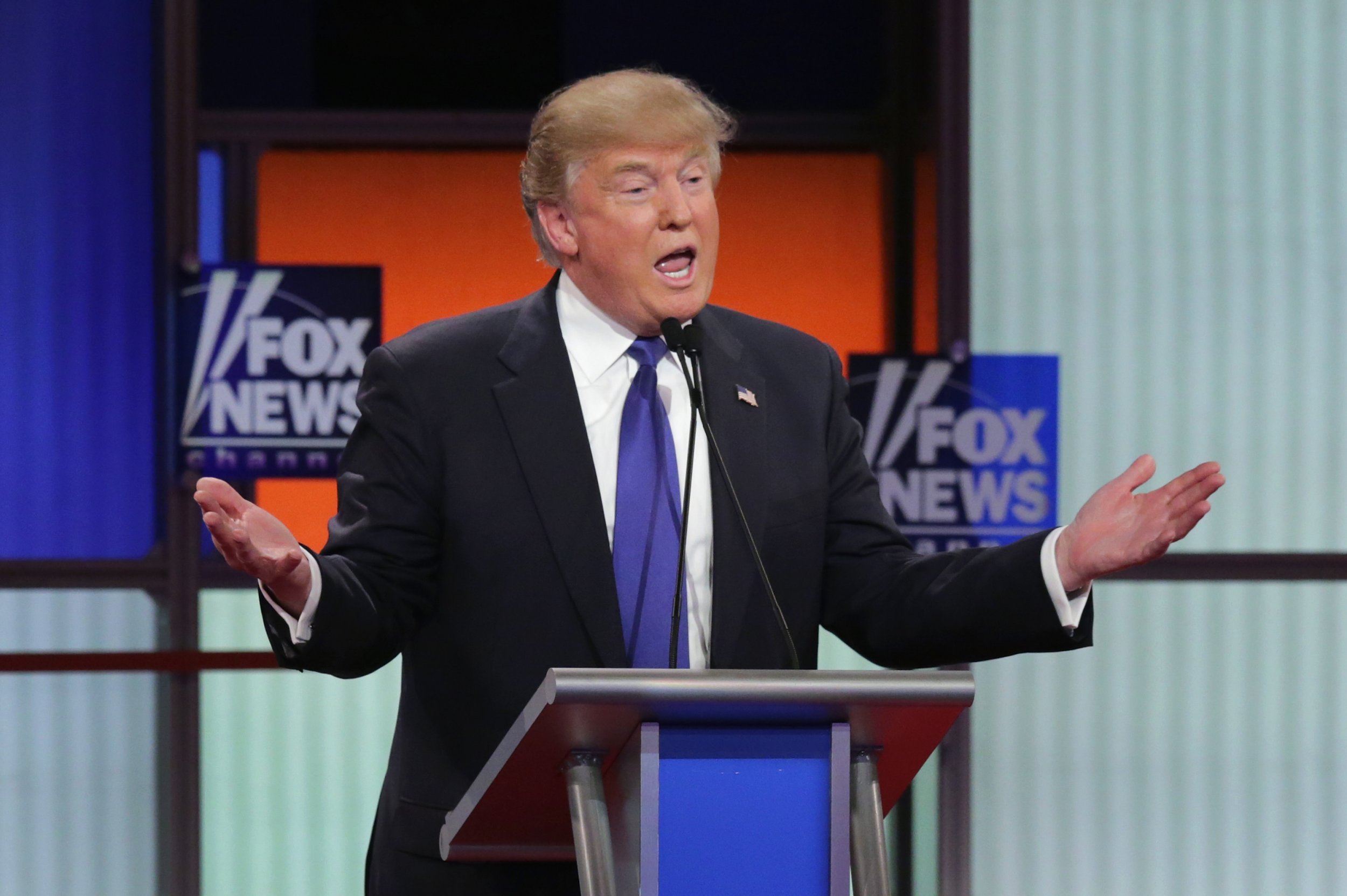 This week's Fox News infighting between anchor Chris Wallace and host Laura Ingraham exposed a wide divide separating the cable news network's "opinion people" from their straight news journalists—a fire being fueled in part by the president himself.
The Ingraham Angle host's Wednesday attempt to dismiss the entire hearing over Attorney General William Barr's handling of Robert Mueller's report saw her lashing out at Wallace for failing to get in line with some of his colleagues.
"I guess that he kind of agrees with these other cable networks," she lamented during a call in to the 9 a.m. ET show, America's Newsroom. The spat between the two is indicative of not only a growing internal rift between opinion and fact-based Fox News figures but also a testament to the power of President Donald Trump's ability to divide and conquer the network and entice glowing daily coverage.
But the president's careful crafting of the pro-Trump narrative is a relatively new phenomenon that can be traced back to his campaign in 2015 and 2016, where he labeled the network's reporting "biased and disgusting" and threatened never to appear on Fox again. His personal alliances within Fox News blurs the line of "Who is influencing whom?" but Trump's role as the divider-in-chief is very clear.
"Again, those aren't opinions, that's not a political agenda. Those are the facts," Wallace said Wednesday on Shepard Smith Reporting, lining up with another so-called "straight news" program hosted by a frequent target of Trump criticism: Shepard Smith.
"I don't know if Chris Wallace has information that I don't have," Ingraham sneered Wednesday.
Fox News did not respond to Newsweek'srequest for comment about Wallace and Ingraham's infighting.
The battle lines between the network's overwhelmingly pro-Trump personalities—Sean Hannity, Mark Levin, Ingraham—and the "straight news" hosts—Bret Baier, Smith, Wallace—have been drawn primarily through petty social media posts and thinly veiled on-air critiques. Following Ingraham and Wallace's back-and-forth sniping Wednesday, Life, Liberty & Levin namesake host Mark Levin made his side clear with a Twitter swipe at Wallace. "Actually, you make no sense at all. That's a fact," he said.
In March 2018, Smith, who is a consistent recipient of "low ratings" trash talk from the president, said the network's opinion shows are "strictly to be entertaining.... I wouldn't work there," prompting a rebuke from Hannity. In March of this year, Trump offered a sweeping criticism of several weekend anchors' coverage of his national emergency declaration. Trump accused anchors Arthel Neville, Leland Vittert and Smith of being "trained by CNN," revealing his intolerance toward dissent of any kind.
"While Shep is a friend with political views I do not share, and great at breaking news, he is clueless about what we do every day. Hannity breaks news daily—Warrant on a Trump assoc, the unmasking scandal, leaking intel, Fisa abuse, HRC lawbreaking, dossier and more REAL NEWS! 9p," Hannity wrote on Twitter in a now deleted post last year.
Even the president's eldest son, Donald Trump Jr., has jumped at any chance to criticize Smith, sharing an article accusing him of sexual assault allegations in March from a website that touted an Ourstand.org petition demanding the network suspend Smith to investigate the unsubstantiated claim.
In March, Trump Jr. also hit out at the network's daytime coverage, which focuses heavily on fact-based news, in contrast to the opinion based offerings in primetime. Fox News tells Newsweek there is a distinction between the titles of show anchor indicating "news" and host indicating "opinion."
"Apparently they haven't watched Fox in the middle of the day which feels like a MSNBC redux much of the time," he wrote on Twitter.
A few weeks before criticizing Bret Baier's town hall with Bernie Sanders last month, Trump showed he would go to bat for Fox News figures who offered him their highest praise.
On March 17, Trump demanded the network "bring back" Jeanine Pirro after she was pulled for making an Islamophobic comment. She was promptly reinstated to her Saturday evening show a week-and-a-half later.
Just prior to last year's November midterm elections, Trump trotted out Hannity and Pirro onstage during a Missouri rally for Republican candidates. As Trump ridiculed the other network's camera crews as "fake news" to a cheering audience, the president expressed his "love" for Hannity and touted "the great Lou Dobbs!"
The episode earned Hannity and Pirro a formal rebuke from the network, which said, "Fox News does not condone any talent participating in campaign events." The network did not elaborate on what punishment, if any, would be handed out.
Fox News executive turned White House deputy chief of staff turned Trump 2020 campaign adviser Bill Shine was present at the November rally, seen slapping Hannity a high five as he left the stage.
But Trump's seemingly sweet relationship with Fox News today stands in stark contrast to the scorn he directed toward the network during his 2016 presidential campaign.
".@FoxNews has been treating me very unfairly & I have therefore decided that I won't be doing any more Fox shows for the foreseeable future, Trump tweeted in September 2015.
"Wow, you are all correct about @FoxNews - totally biased and disgusting reporting," Trump lashed out in March 2016. "I am having a really hard time watching @FoxNews," Trump claimed in September 2015.
Past attacks aside, the network continues to dominate its cable news rivals in ratings across the board, and it has thrived in the wake of several past "civil wars." Baier, who has been at Fox for more than two decades, has adopted perhaps the most peaceful mantra to avoid opinion versus news infighting.
"I don't spend a lot of time analyzing what the opinion shows are doing," Baier said after Trump's gushing pro-Fox November rally. He added that he approaches each day at work "with horse blinders on."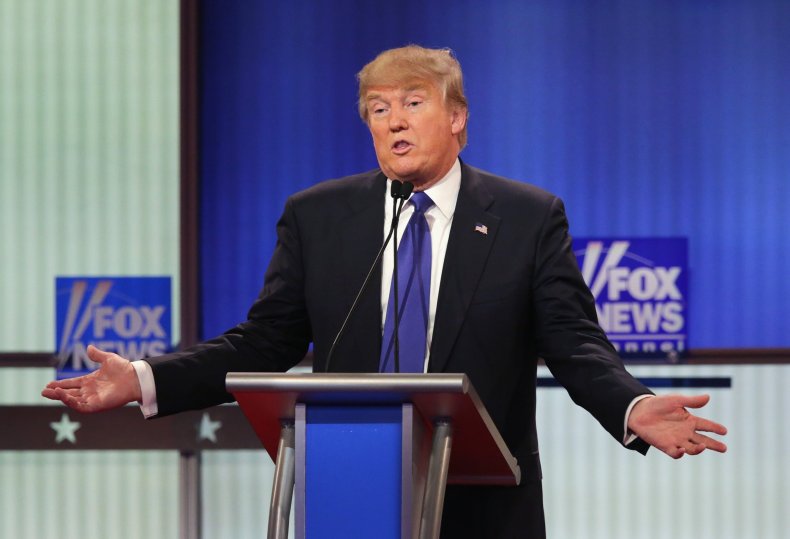 In the lead up to the 2016 election, MSNBC's Morning Joe hosts appeared to salivate over Trump's run for president -- something Fox News was less reluctant to do on-air. However, when Trump's presidential campaign rose above the bar of earning the Republican Party nomination, the competing cable news network dramatically changed their tone.