Fox News Host Laura Ingraham Hits Out at CNN After She Defended White Supremacist Paul Nehlen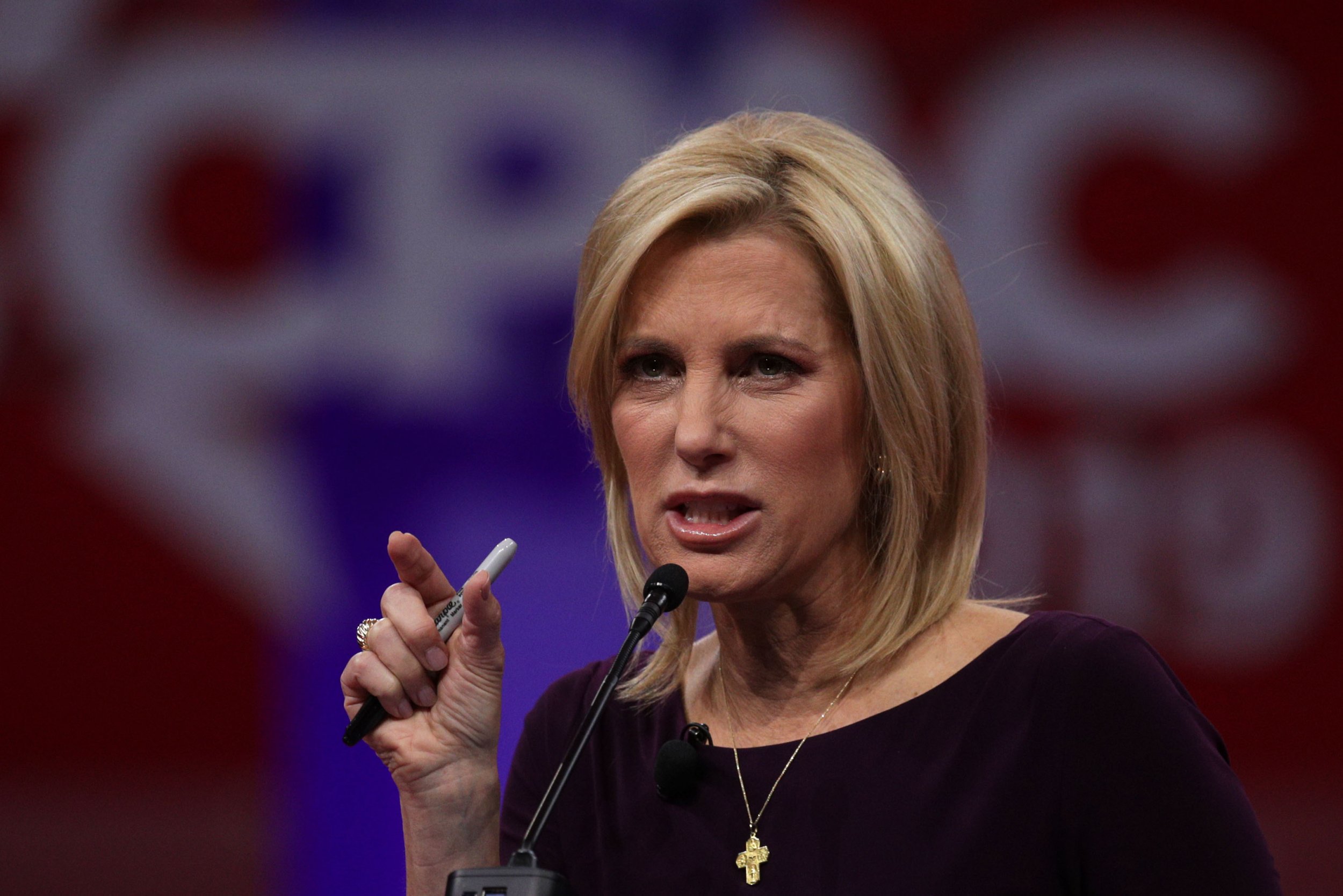 Fox News host Laura Ingraham hit out at CNN Friday after a number of the network's employees criticized her for defending noted white supremacist Paul Nehlen during a segment of her Thursday evening show. The Ingraham Angle included a photo of Nehlen, who ran unsuccessfully in Republican primaries for a Wisconsin U.S. House seat in 2016 and 2018, as she discussed "prominent" conservatives being banned from social media.
"It's people who believe in border enforcement, people who believe in national sovereignty," Ingraham said during the segment with far-right commentator Candace Owens.
The discussion was met by swift backlash on social media with CNN host Jake Tapper among those tweeting out screenshots of past anti-Semitic and racist comments from Nehlen. Ingraham, though, did not back down on Twitter Friday, accusing her critics of being the ones to give a platform to "racists and anti-Semites."
"Retweeting screenshots of despicable old tweets by racists and/or anti-semites must make those racists & anti-semites very happy," she wrote. "Unfortunately it does zero to elevate the debate in America. cc. @CNN"
In a statement, Fox News denied Ingraham had defended Nehlen.
"It is obscene to suggest that Laura Ingraham was defending Paul Nehlen's despicable actions especially when some of the names on the graphic were pulled from an Associated Press report on best known political extremists banned from Facebook," read the statement. "Anyone who watches Laura's show knows that she is a fierce protector of freedom of speech and the intent of the segment was to highlight the growing trend of unilateral censorship in America."
Nehlen has previously been banned from Twitter for a racist tweet about Meghan Markle. He has also appeared on podcasts calling for a race war and said he was "not opposed to somebody, say, leading a million Robert Bowers to the promised land," referring to the man accused of killing 11 people at Pittsburgh's Tree of Life Synagogue last year.
"Just a reminder that Paul Nehlen is a racist and if you're defending him that's what you're defending. Cc @FoxNews," tweeted Tapper.
"Paul Nehlen is not being censored because he's a conservative. He was kicked off social media for repeatedly spewing anti-Semitism & racism, and for targeting Jewish journalists," tweeted CEO of the Anti-Defamation League Jonathan Greenblatt. "Do better, @FoxNews."
It is far from the first time Ingraham has sparked controversy with comments on her highly rated show. Last March, she mocked Parkland shooting survivor David Hogg, sparking an advertiser boycott. The effects of that action are still being felt, with Ingraham recovering 60 percent of her advertisers, according to a March report by The Wrap.