Fox News Legal Analyst Says Maybe It Wasn't Devin Nunes Using Nunes' Phone to Call Giuliani, White House and Lev Parnas
A Fox News legal analyst suggested Wednesday that Representative Devin Nunes may not have spoken with Rudy Giuliani and one of the two men accused of assisting him in asking the Ukrainian government to interfere in the 2020 presidential election—because "someone else" may have been using Nunes' phone.
The analyst, Gregg Jarrett, made the remarks while speaking to Fox News host Brian Kilmeade on Wednesday morning. Nunes, the ranking member on the House Intelligence Committee, has been accused of having several phone calls with Giuliani, President Donald Trump's attorney, and Giuliani's associate Lev Parnas. Parnas, along with Igor Fruman, is accused of helping Giuliani ask Ukraine to investigate Democratic presidential candidate Joe Biden and his son Hunter ahead of the 2020 election.
Logs of calls involving Nunes, Parnas and Giuliani are part of the Intelligence Committee report released Tuesday.
Speaking on Fox News, Jarrett told Kilmeade it is impossible to tell how "problematic" the revelation of Nunes' calls, as listed in the logs, is. The reason, he said, is that no one knows the "details" yet.
"It's a call log," Jarrett emphasized. "Does that mean that Devin Nunes was actually on the call or somebody else?"
Jarrett's implication appeared to be that someone other than Nunes may have been using the Republican congressman's phone.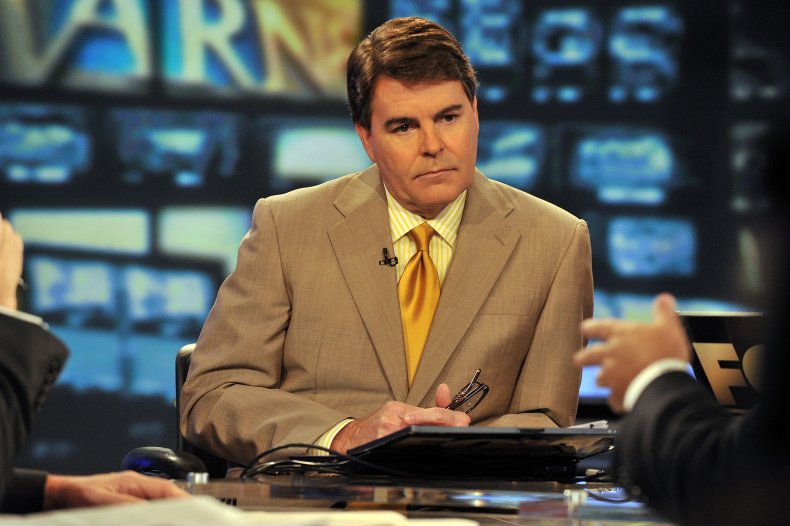 However, as Newsweek reported on December 4, Nunes has admitted to speaking to Giuliani on the phone—albeit for reasons unrelated to Ukraine—and said that it is "possible" he spoke on the phone to Parnas as well. However, Nunes also said he does not remember any conversations he may have had with Parnas. Further, he said he would not mind if a recording of his phone calls with the two men were played because he has nothing to hide and "wouldn't care if the American people found out."
After suggesting Nunes may not have made the calls, Jarrett questioned the presence of the call logs in the Intelligence Committee's report. He then proceeded to impugn the credibility of House Intelligence Committee Chairman Adam Schiff—who, along with House Speaker Nancy Pelosi, spearheaded the beginning of the impeachment proceedings against Trump. Schiff's long history of "lies," Jarrett said, precludes him from being trusted to tell the truth about the calls.
"Frankly, I don't trust Adam Schiff," Jarrett said. "He has a long and distinguished track record of deception and lies.... He lied about the [Christopher Steele] dossier, he lied about [Justice Department official] Bruce Ohr, he lied about evidence of collusion. And, of course, we saw him lie at the very beginning, the first hearing into impeachment, in which he made up a narrative that didn't exist."
Newsweek reached out to Schiff's office for comment on Jarrett's remarks about him but did not hear back before publication.