Fox News Legal Expert Blasts Census Citizenship Question: 'We're All Victims of an Avaricious Government'
Fox News senior judicial analyst Andrew Napolitano slammed the Trump administration's efforts add a citizenship question to the 2020 census, arguing that including the controversial question would be unconstitutional.
Napolitano, who previously served as a New Jersey Superior Court judge, argued Wednesday on his Fox News Digital show Judge Napolitano's Chambers that under the Constitution, the census can only ask "how many people live in this dwelling?" However, he explained that over time, Congress "in defiance of the Constitution" has authorized the Census to include additional questions as long as they can "demonstrate a rational basis for doing so."
The legal expert then explained the Supreme Court ruling at the end of last month, which blocked the government from adding the citizenship question as President Donald Trump's administration has attempted to do. In its split decision, the top court's majority opinion said that the administration's rationale for adding the question was "contrived." However, the ruling left open the possibility that the administration could later provide a valid rational and then add the question.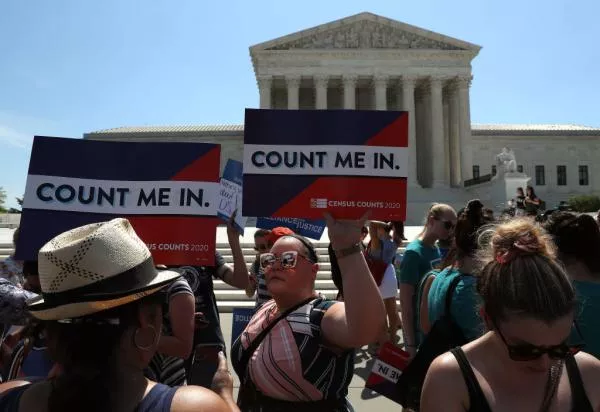 Although Napolitano praised the Supreme Court for blocking the question, he took issue with the census asking any additional questions besides how many people live in a particular home.
"Should the census be able to ask you any question it wants?" he asked. "Of course not," the former judge answered himself. "The First Amendment [of the Constitution] guarantees you the right to remain silent. The Fifth Amendment guarantees you the right to remain silent. And the Fourth Amendment guarantees you the right to privacy in your home."
Continuing his criticism, Napolitano asserted: "We're all victims of an avaricious government that wants to know more about us than we know about it. We should be glad that the Census and the Commerce Department were slapped down, because you shouldn't play games with the Constitution."
Although the Trump administration was blocked from adding the controversial citizenship question by the Supreme Court, the president has insisted that he will find a way to add it anyway. On Thursday morning, he posted to Twitter, saying that there would be a special press conference about the issue later in the day. Several media outlets have reported that the president plans to issue an executive order to add the question, defying the Supreme Court ruling.
If Trump were to take executive action to add the question, legal experts have warned it could lead to a constitutional crisis.
"If that happens, we'll have entered a dangerous moment," former federal prosecutor Renato Marrioti wrote in an op-ed for Politico. "One problem with our constitutional system is that courts cannot always enforce their own rulings; they often need the cooperation of the executive branch," he explained, warning that Trump may be willing to ignore the judicial branch altogether.
Popular in the Community
{{#values}}
ad choises
{{#isDisplay}} {{/isDisplay}}{{#isAniviewVideo}} {{/isAniviewVideo}}{{#isSRVideo}} {{/isSRVideo}}