Fox News Legal Expert Says Adam Schiff 'Following the Rules' Amid Republican Criticism of Impeachment Inquiry
A Fox News judicial analyst has told the network that Adam Schiff is "following the rules" of the House in his steering of the impeachment inquiry.
Speaking to Fox & Friends, Andrew Napolitano said the impeachment process against Donald Trump, outlined in a resolution passed by the House today, permits the president's lawyers to challenge evidence brought against him and compared the ongoing impeachment inquiry to the one Bill Clinton faced in 1998.
He also pointed out that "screwy" rules allowing Schiff to question witnesses behind closed doors were last written by the Republican-controlled Congress in January 2015—rules which he said had "come back to haunt" the GOP.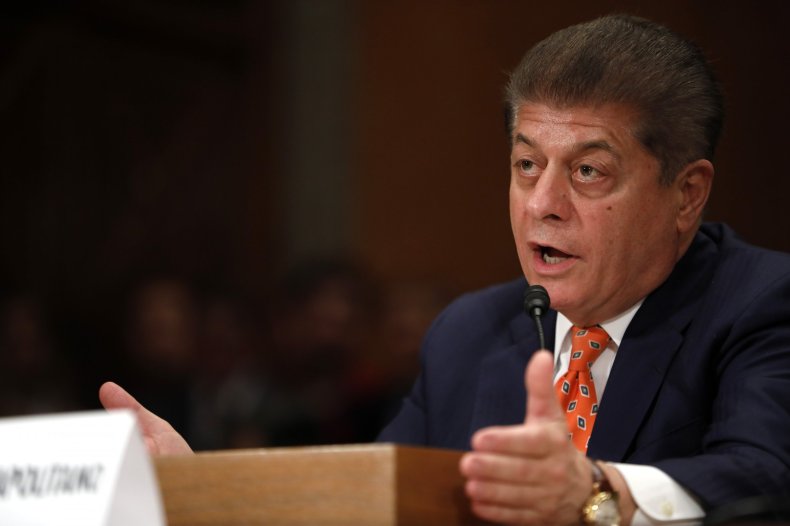 His comments come as Republican complaints about the closed door impeachment inquiry hearings continue unabated, despite the House resolution passed today setting out the framework for public hearings and the release of private deposition transcripts.
Rep. Matt Gaetz, who led an attempt by House Republicans to storm a room where private hearings were being held, yesterday tweeted that any GOP representative who backed the resolution would have "done a terrible thing to the Congress by allowing this illegitimate investigation to be cloaked in faux legitimacy."
Senate Majority Leader has also come out against the resolution, saying: "No American, the president or anyone else, should be subjected to this kind of unfairness."
Napolitano told Fox & Friends that Republicans didn't get "exactly what they wanted" from the resolution, but added: "Let's compare it to the Bill Clinton investigation. Ken Starr, who we all know was the independent counsel at the time, handed a tremendous amount of evidence to the House Judiciary Committee.
"How did he generate that evidence? In secret. What did he do? He put witnesses on before a grand jury and the grand jury made all kinds of findings."
Asked if House Intelligence Committee Chairman Adam Schiff was getting similar such evidence together, the Fox judicial analyst continued: "Correct. But nothing was used against Bill Clinton that came from Ken Starr that wasn't at some point filtered through the public, so that the president's lawyers can challenge it. That's what this procedure permits."
The legal expert added that he believed Schiff was "following the rules" of the House with the suggested outline of how the inquiry will proceed.
But he did later agree with Fox and Friends host Steve Doocy that Congress had "screwy" rules, which he traced back to the GOP controlled Congress of 2015, but repeated that Schiff was not making up rules as he went along.