Text messages from Fox News personalities expressing their fears as the violence during the January 6 insurrection unfolded have been read out in a hearing of the committee investigating the U.S. Capitol attacks.
The shocking messages by former President Donald Trump's allies, as well as communication from his son Donald Trump Jr., were provided to the January 6 committee by the ex-president's former chief of staff Mark Meadows.
During a hearing on Monday to hold Meadows in contempt of Congress for refusing to testify about the documents he submitted, committee vice chair Rep. Liz Cheney (R-WY) shared the anchors' texts describing how the events on January 6 were out of control.
Cheney read out the correspondence ahead of a committee vote which recommended that the Department of Justice charge Meadows with criminal contempt of Congress.
As she outlined the attack on the Capitol by Trump supporters stoked by his false claims of election fraud, Cheney said Meadows had "received numerous text messages which he has produced without any privileged claim, imploring that Mr. Trump take the specific action that we all knew his duty required.
"These text messages leave no doubt that the White House knew exactly what was happening here at the Capitol," Cheney said. "Members of Congress, the press, and others, wrote to Mark Meadows as the attack was underway.
"One text Mr. Meadows received (said) 'you are under siege at the Capitol.' Another read, 'they have breached the Capitol, while a third said, 'Mark, protesters are literally storming the Capitol breaking windows on doors, rushing in. Is Trump going to say something?'"
Cheney, who has fallen out of favor with parts of the Republican Party because of her pursuit of the former president, then named some of those who had sent the texts.
What the Fox News Anchors Said
"Multiple Fox News hosts knew the president needed to act immediately," Cheney said.
"They texted Mr. Meadows and he turned over those texts. 'Mark, the president needs to tell people in the capital to go home. This is hurting all of us. He is destroying his legacy,' Laura Ingraham wrote," she said.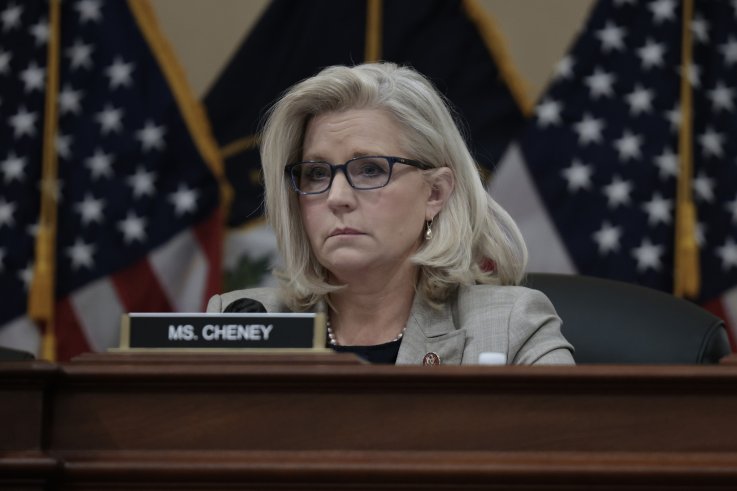 Rep. Liz Cheney (R-WY), vice-chair of the select committee investigating the January 6 attack on the Capitol on Capitol Hill on Capitol Hill on December 13, 2021.
Anna Moneymaker/Getty
"'Please get him on TV. Destroying everything you have accomplished,' Brian Kilmeade texted."
"'Can he make a statement asking people to leave the Capitol?' Sean Hannity urged," said Cheney.
"As the violence continued, one of the president's sons texted Mr. Meadows saying, 'he's got to condemn this sh*t ASAP. The Capitol police tweet is not enough,' Donald Trump Jr. texted," she said.
During the violence, the former president had tweeted for those at the Capitol "to remain peaceful. No violence! Remember, WE are the Party of Law & Order—respect the Law and our great men and women in Blue."
He later released a video telling supporters: "You have to go home now. We have to have peace."
But on Monday, Cheney focused on the 187 minutes she said the former president had "refused to act." She said: "Meadows responded, 'I am pushing it hard. I agree.' Still, President Trump did not immediately act. Donald Trump Jr. texted again and again, urging action by the president. 'We need an Oval Office address. He has to lead now. it has gone too far and gotten out of hand.'
"But hours passed without necessary action by the president," Cheney said in the hearing which was aired by CNN and MSNBC, although not by Fox News, Mediaite reported.
The committee's criminal contempt report against Meadows has been advanced for a full floor House vote, which may take place on Tuesday, CNN reported, and would be the last step before it is referred to the Justice Department.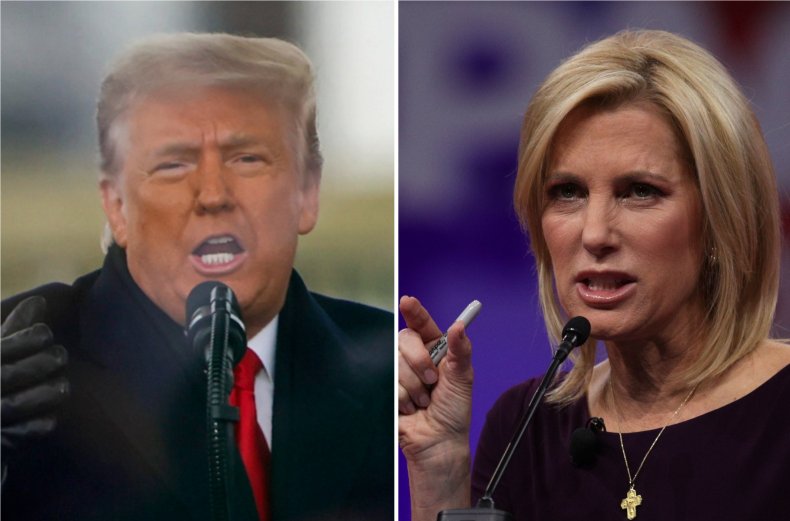 Update 12/14/21, 08:05 a.m. ET: This article has been updated with a new image.