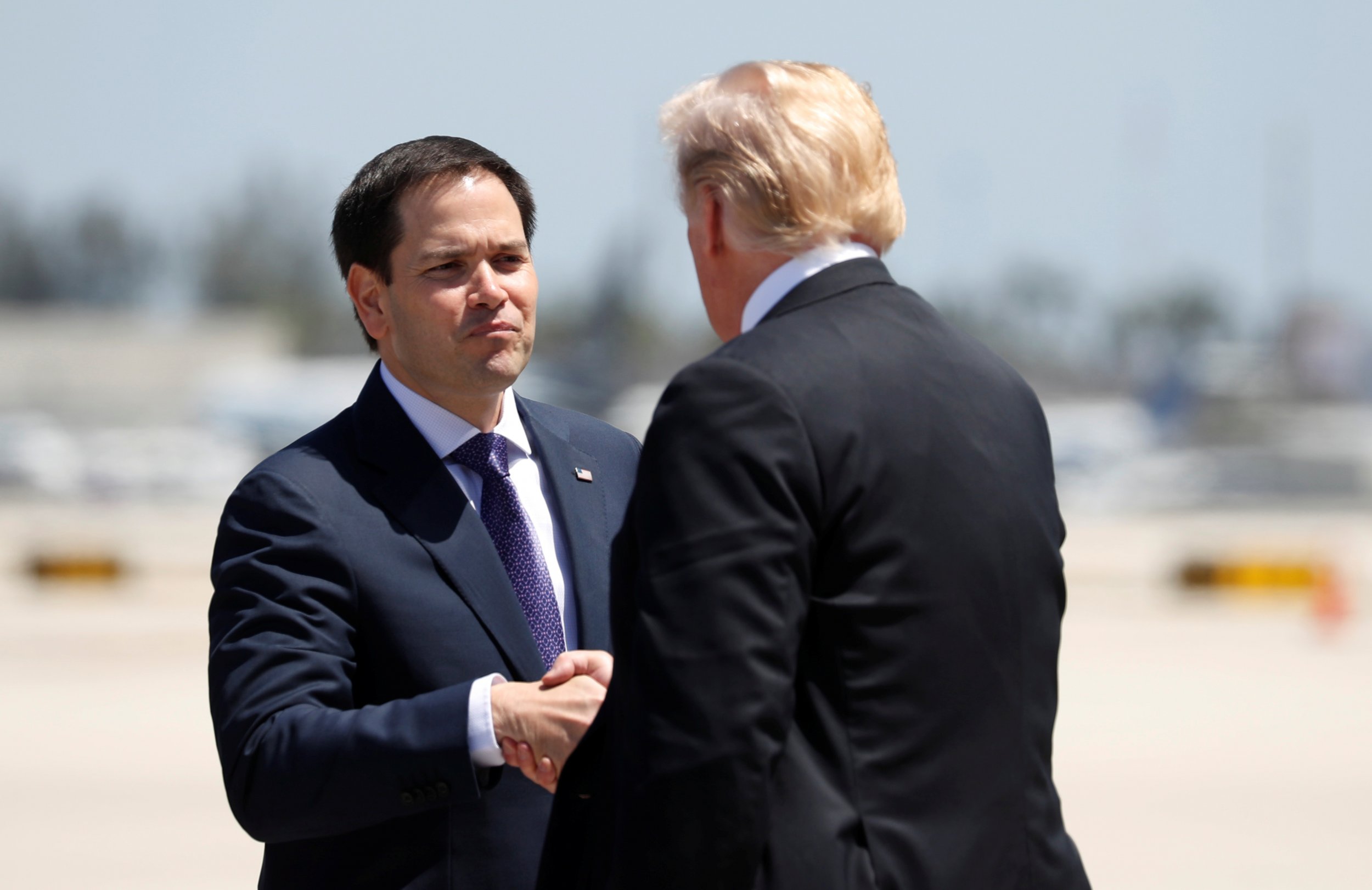 Since the historic Tuesday summit watched around the world between President Donald Trump and North Korean leader Kim Jong Un in Singapore, U.S. Senator Marco Rubio has not been shy about offering up his criticism of Kim.
The Florida Republican took to Twitter eight times and appeared on national TV to criticize the North Korean dictator, and express his skepticism of Kim's willingness to denuclearize the Korean Peninsula.
But there was one criticism in particular that Fox News's Sandra Smith pressed Rubio about Wednesday morning during a T.V. interview.
In response to Trump's praise of Kim Jong Un as a "very talented" leader of North Korea who "ran it tough," Rubio said Tuesday morning on Twitter that Kim is "NOT a talented guy," is a "total weirdo" and is someone "who would not be elected assistant dog catcher in any democracy."
Related: Donald Trump and Kim Jong Un's historic summit in Singapore: in pictures
Smith asked if that meant Rubio was criticizing the president.
"You've been tweeting a lot over the past 24 hours, and some have looked at your tweets as not only a criticism of Kim Jong Un, but some have seen them as a criticism as the president," Smith asked. "As you just did now, you called Kim Jong Un a 'weirdo,' you said, 'he's a total weirdo who would not be elected assistant dog catcher in any democracy.' The president, he sits down with Sean Hannity, he's talking about Kim Jong Un as someone who appeared to be funny, he's smart, the president has said of him. So, could you clarify? Was your criticism anything about the president?"
Rubio responded with, "There's nothing to clarify."
"[The president] was democratically elected by the people of this country […] Kim Jong Un has never been elected to anything," Rubio said. "He inherited from his father and his grandfather a dictatorship, he has murdered people, he has put people in death camps — deep suffering by the people of North Korea."
Rubio ended his answer by saying, "I'm not going to ignore that reality … These are not things that I'm making up. They're real."
In an earlier interview with Fox News' Sean Hannity following the U.S.-North Korea summit, Hannity asked Trump if humanitarian issues came up during the meeting.
"Yes, it did," Trump answered, but then pivoted to talk about the Korean War. "One of the things I will tell you that I'm most happy about — and that as you know is a big sticking point — is bringing back the remains of thousands of soldiers that were killed in [the Korean War]."
In addition to Trump and Kim's talks, the two leaders signed an agreement on Tuesday that will commit the United States to providing certain security measures if the Korean Peninsula is stripped of all nuclear weapons. Trump said the U.S. would end its "very provocative" and "tremendously expensive" war games with longtime ally South Korea.