On Fox News, Matthew McConaughey Criticizes 'Both Sides' for Politicization of Coronavirus
Matthew McConaughey criticized Republicans and Democrats for politicizing the coronavirus during a Tuesday morning appearance on Fox & Friends, telling the hosts that "both sides" are to blame for discussing the health crisis as if it was a partisan issue.
McConaughey, an actor and producer who joined the public conversation about COVID-19 near the onset of the pandemic last spring, went on to suggest that individuals with differing political affiliations favor statistics that benefit their respective parties.
"Everything gets politicized," he said during the Fox & Friends interview. "But when we have something coming that is brand-new, that is harmful... we've got to continually balance this...our sort of economic welfare with our biological survival."
He continued: "I've seen both sides, I've seen the right and the left utilize and count only the bodies that are useful to win for their part. And it curdles my stomach, man. I have not appreciated it."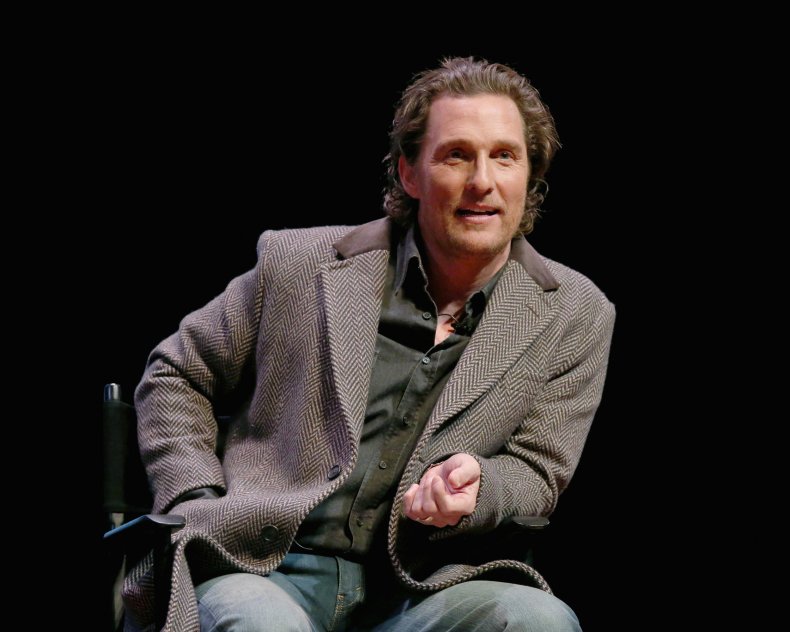 McConaughey's comments followed months of similar observations, from lawmakers and citizens, about the Trump administration's response to the coronavirus. Meanwhile, several Fox News programs have been criticized for the ways they approach coverage related to the pandemic.
Since March, many of the network's series have featured commentary from hosts that echoed President Donald Trump's stances on COVID-19 restrictions and reopening areas of the economy. Members of the Trump administration, including the president, often appear on Fox News shows.
During a Fox News interview in July, White House trade adviser Peter Navarro said "we're all tired" of people politicizing the pandemic, then referred to "the China virus" before finishing his sentence.
Addressing concerns related to the pandemic through a partisan lens has become characteristic of Trump over the past seven months, especially with the approach of the presidential election. During a White House press conference in September, the president said rising fatalities linked to COVID-19 in the U.S. were largely due to death tolls reported by "blue states."
"If you take blue states out, we're at a level that I don't think anybody in the world would be at," Trump said at the press conference, referencing the nation's coronavirus statistics. "We're really at a very low level. But some of the states [with higher death tolls linked to the virus], they were blue states and blue state–managed."
Newsweek reached out to the White House for comment but did not hear back before publication.
The White House briefing took place as multiple states began to see climbing case counts. As of Wednesday morning, more than 8.27 million people have tested positive for the virus across the country, according to Johns Hopkins University. Of those who have contracted the respiratory illness COVID-19, at least 221,122 have died.