Fox News Taps Megyn Kelly for January 28 Republican Debate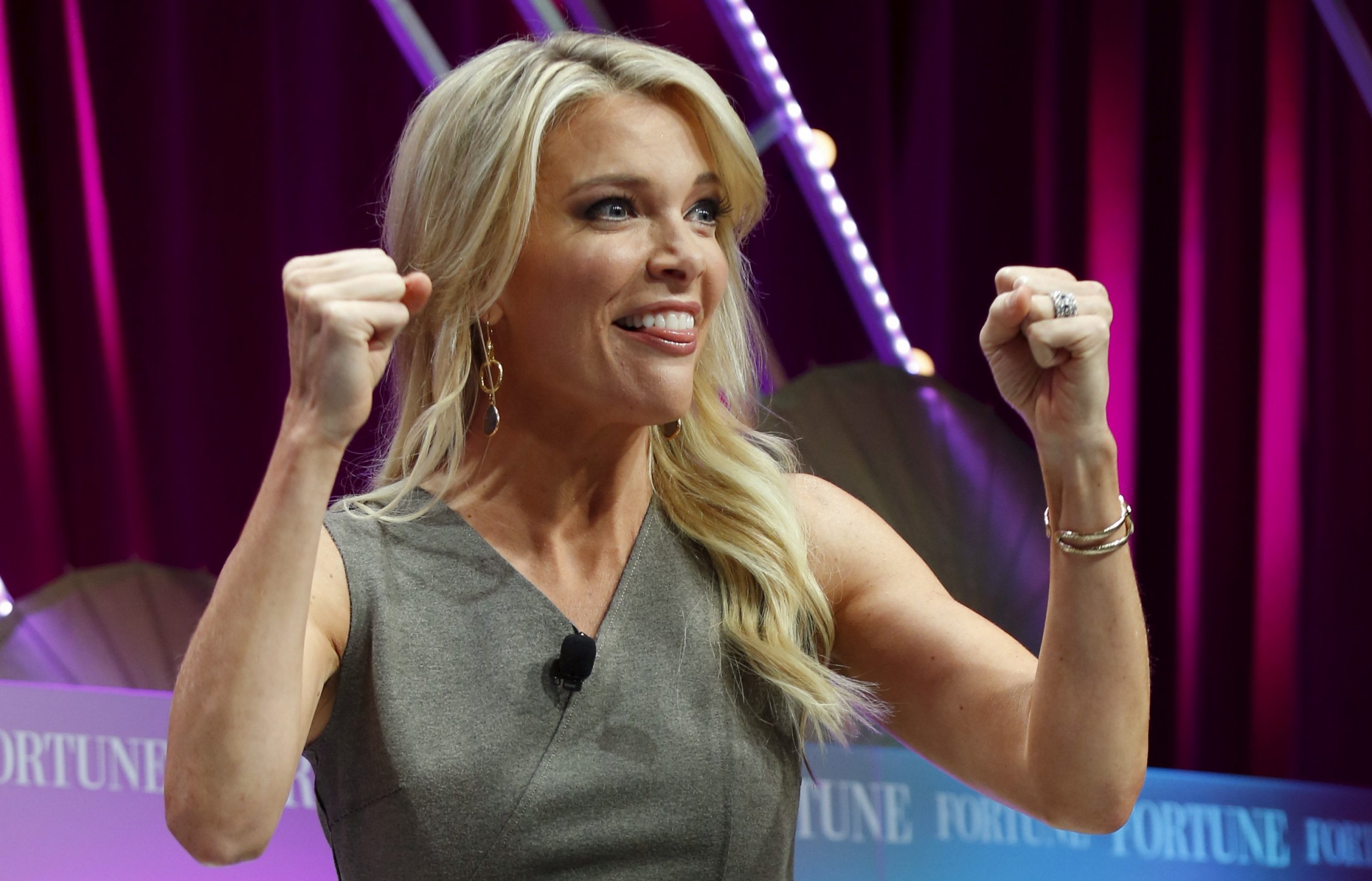 Republican front-runner Donald Trump was upset about how Fox News's Megyn Kelly treated him during the network's August primary debate, but that hasn't prevented the network from tapping Kelly from returning to host the network's second Republican debate in Iowa on January 28, the network announced Monday. Joining Kelly will be Chris Wallace and Bret Baier, who also hosted alongside Kelly in August. The debate comes days before Iowans head to the caucuses on February 1.
Trump's complaints over his treatment by Kelly sparked what some observers termed a "war" between the candidate and the network. The spat began after Kelly questioned Trump about the words he has used to describe women in the past.
"Mr. Trump, one of the things people love about you is you speak your mind and you don't use a politician's filter," she said. "However, that is not without its downsides, in particular, when it comes to women. You've called women you don't like fat pigs, dogs, slobs, and disgusting animals."
"Your Twitter account has several disparaging comments about women's looks," she continued. "You once told a contestant on Celebrity Apprentice it would be a pretty picture to see her on her knees. Does that sound to you like the temperament of a man we should elect as president, and how will you answer the charge from Hillary Clinton, who was likely to be the Democratic nominee, that you are part of the war on women?"
Trump chalked Kelly's concerns over his treatment of women up to political correctness. But the applause Kelly's line of questioning received clearly stung the real estate mogul. A little while later, Trump took to Twitter to call out Bill O'Reilly, host of Fox News's The O'Reilly Factor, for not sufficiently hyping polls that reflected well on the candidate. O'Reilly canceled Trump's appearance on his show, and Trump threatened to boycott Fox News.
But Fox News chairman and CEO Roger Ailes reportedly smoothed things over with Trump, who agreed to go back on the network the next day.
But Kelly never apologized to Trump, nor showed any sign of backing down, which means that January's debate could be another bruising spectacle for Trump if Kelly brings the same intensity she brought in August.