Fox News Misgenders, Mocks Caitlyn Jenner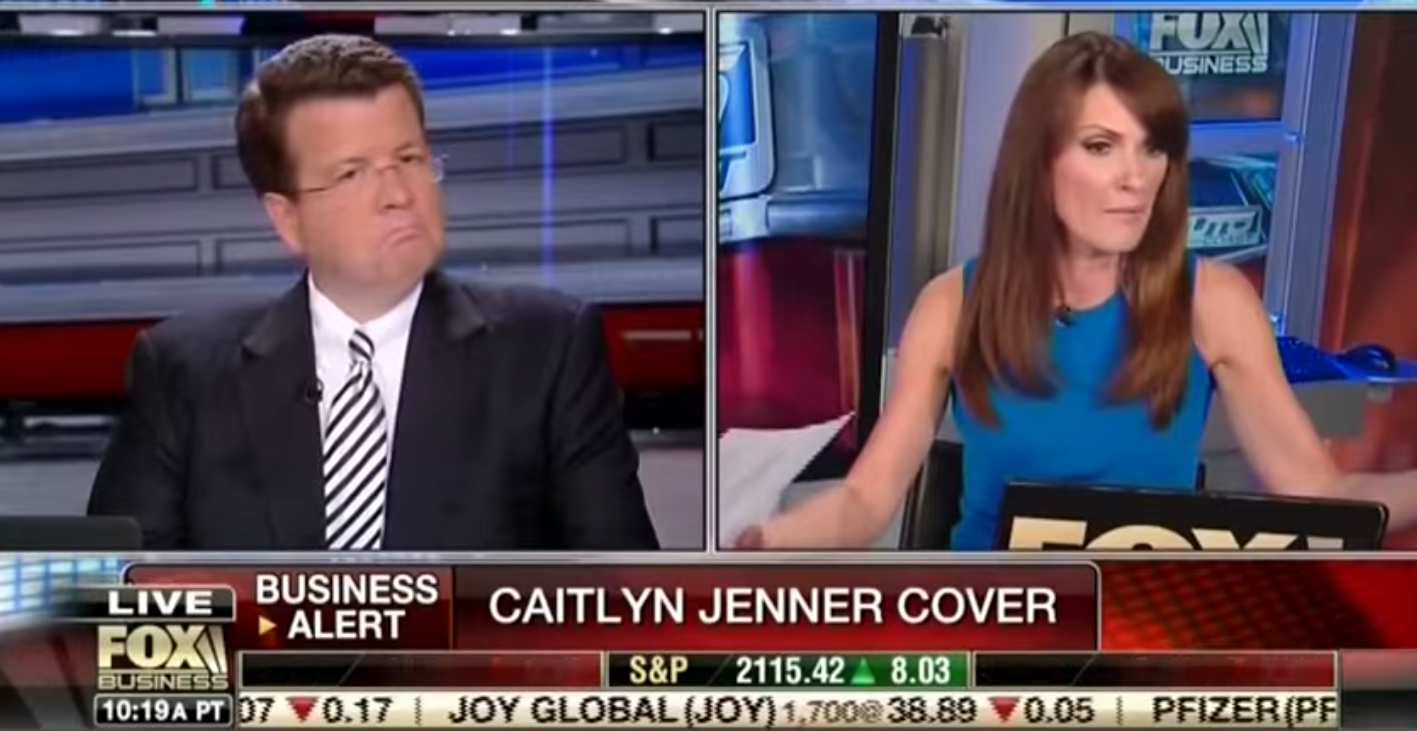 Fox News had a particularly transphobic reaction to Caitlyn Jenner's coming out.
Hours after Jenner, the celebrity and 1970s Olympic athlete formerly known as Bruce Jenner, debuted a new name and look on the cover of Vanity Fair, two Fox Business anchors repeatedly misgendered and mocked the transgender woman.
In the segment, which aired Monday night, anchor Neil Cavuto introduces the topic of Jenner's Vanity Fair cover by asking, with exaggerated disgust, "What the hell is going on?" He then turns it over to co-host Dagen McDowell, who uses male pronouns several times instead of Jenner's preferred female pronouns and accuses Jenner of wanting to "one-up" stepdaughter Kim Kardashian's pregnancy. The slipup seemed to be intentional; McDowell explicitly states in the segment that Jenner will be using she and her from now on.
Cavuto then mockingly introduces guest Charles Payne with a feminized name ("Charlene Payne"), who sums up the general vibe with a reference to the end of civilization: "It's the era that we're living in. Rome, final days."
The organization GLAAD (formerly the Gay and Lesbian Alliance Against Defamation) distributed a tip sheet to media on Monday, urging reporters to refer to Caitlyn Jenner by her preferred name and pronouns.
Though Fox is likely the most egregious offender, other mainstream news organizations initially stumbled in covering the story. The Associated Press quickly deleted a tweet referring to "Bruce Jenner" with a male pronoun, while the New York Post put "she" in condescending quotes on its Tuesday cover:
Here's a video of the Fox News segment, via Think Progress: