Fox News and MSNBC Hosts, In Rare Agreement, Express Shock As Democrat Candidates Attack Biden and Obamacare
The hosts of Fox News Fox & Friends and MSNBC Morning Joe are generally at odds when it comes to their political views, but on Thursday they shared a similar assessment following the second night of the CNN hosted Democratic presidential debates.
Fox & Friends co-host Brian Kilmeade and Morning Joe host Joe Scarborough both expressed shock and criticism after many of the leading Democratic candidates on the stage Thursday night chose to attack their opponent former Vice President Joe Biden and the signature policy achievement of former President Barack Obama's administration: the Affordable Care Act (ACA), which is commonly referred to as Obamacare.
"They are ripping Obamacare on the Democratic debate stage, seven years after it passed, with the vice president who's fighting to keep it, who wants to keep it, who's concerned about President Trump getting rid of it," Kilmeade said during a segment of the Fox News morning show after playing a montage of candidates attacking Biden.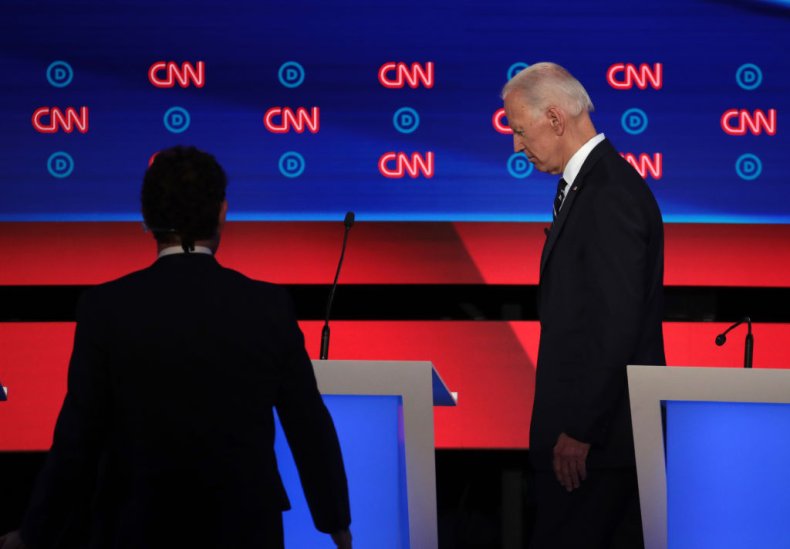 "So, they want Medicare for all, which is unaffordable and not possible, he's defending ObamaCare, and being ripped by nine different people for doing it," the co-host continued. "What planet are we on?"
Scarborough, a former GOP congressman who now identifies as an independent and regularly criticizes the administration of President Donald Trump, shared the same sentiments as Kilmeade.
"I'm so confused," the MSNBC host said, saying that Democratic candidates were "trashing" Obama's legacy through their attacks on Biden. He pointed out that Obama was one of the most popular presidents in modern history. The former congressman called out the Democratic candidates for "trashing Obamacare" and also for taking aim at the former administration's immigration policies.
"What's wrong with you people?" Scarborough asked. "You're going up against Donald Trump, and you're talking about defending Obamacare as Republican talking points? Who is advising you?"
Several of the Democratic candidates, including Senator Kamala Harris of California and Mayor Bill De Blasio of New York City, took aim at Biden and policies of the Obama administration during the Wednesday night debate. Candidates such as Senators Bernie Sanders of Vermont and Elizabeth Warren, who were on the debate stage on Tuesday evening, have been the leading proponents of Medicare-for-all, which would replace the ACA as well as private insurance.
Biden has criticized the proposal, arguing instead for adding a public buy-in option to Obamacare. But Sanders and Warren have accused the vice president and other candidates putting forward similar suggestions of using "Republican talking points" to attack their universal health care plan.
Republican political strategist and Trump critic Rick Wilson also took note of the Democratic candidates attacks on Biden's and Obama's legacy. He, like Scarborough and Kilmeade, criticized this strategy.
"People ask why I say Democrats are holistically bad at politics. I will always point to the fact that many of their leading candidates for 2020 spent last night taking a giant dump on Barack Obama," Wilson wrote on Twitter. "It's almost as if you're trying to re-elect Trump, so go you."