Who Will Run Fox News Next? 9 Women Who Could Fix the Network's PR Nightmare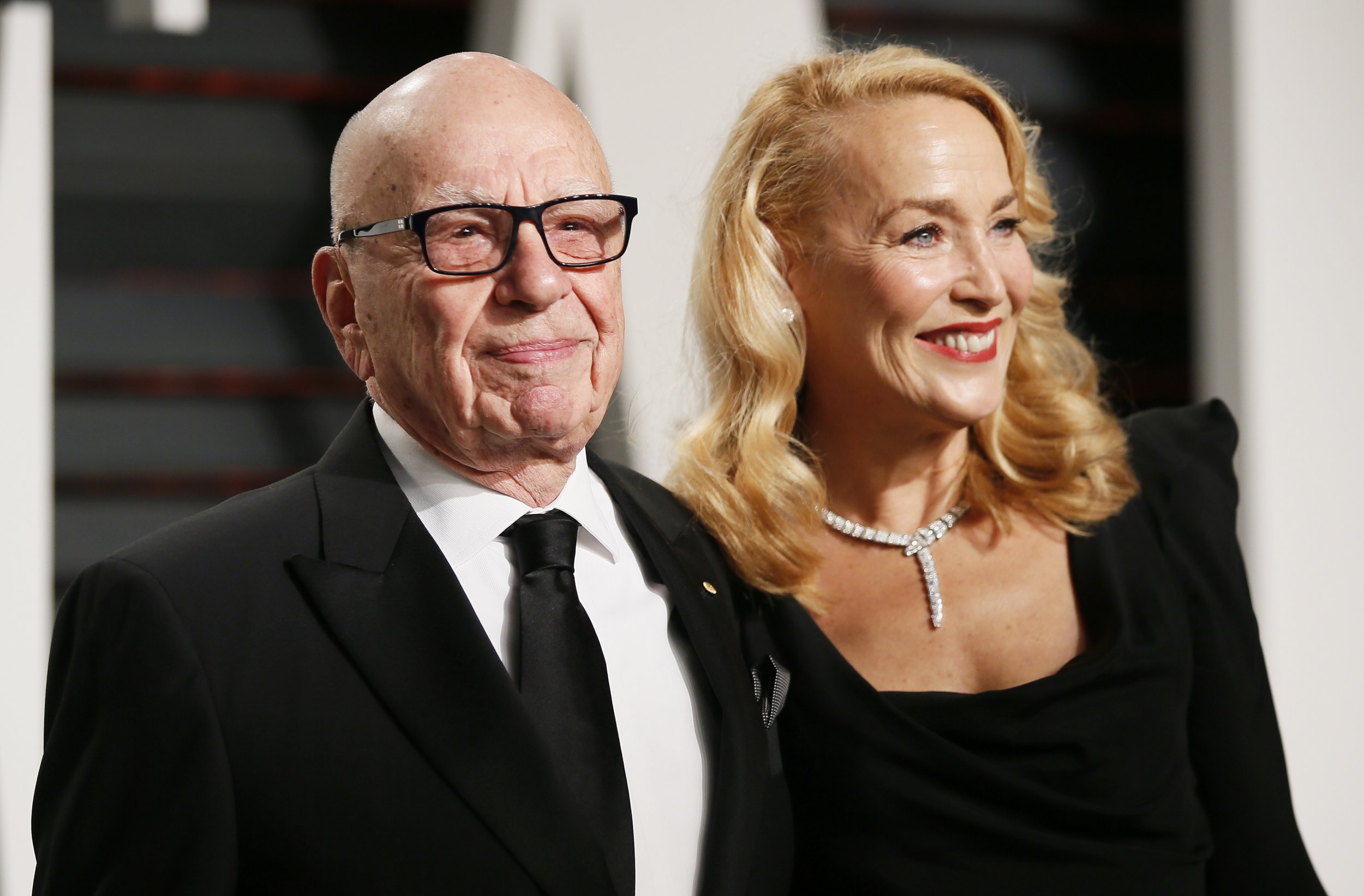 Fox News executive chairman Rupert Murdoch and his executive sons are reportedly toying with the idea of a major shakeup atop the embroiled conservative cable outlet, including tapping a woman to lead the network amid accusations and lawsuits alleging sexual harassment and racist practices.
Murdoch and sons James and Lachlan have "quietly put out feelers" for a new top dog as lead programmer Bill Shine faces accusations that he helped foster a toxic work culture under former and disgraced CEO Roger Ailes, two unnamed sources "familiar with Murdoch's thinking told The Hollywood Reporter Friday. While the reported search has looked outside the company, the report stresses that promoting from within is also a possibility.
Though none were mentioned in the report, three women are currently apart of Fox News' executive staff: executive vice president of programming and development Suzanne Scott, senior vice president of news operations Sharri Berg and executive vice president of legal and business affairs Dianne Brandi.
Shine, like Ailes and recently axed anchor Bill O'Reilly, has been named in lawsuits filed against Fox News but has steadfastly denied the accusations levied against him. Former host Andrea Tantaros claimed in one suit that after she complained about Ailes to Shine he suggested she not press the issue.
And recently, former on-air contributor Julie Roginsky filed a harassment lawsuit earlier this month against Shine, Ailes and the network alleging she faced retaliation for turning down advances from Ailes.
While Shine appeared to be safe after Murdoch very publicly took him to a lunch Monday in New York with co-president Jack Abernathy, the 20-year Fox News veteran still asked Murdoch's sons to issue a public statement of support, a request that was turned down, New York Magazine reported Thursday. Both a spokesperson for Fox News and one for Murdoch denied the request for support.
The magazine also said the alleged refusal may be a sign Fox News is considering "sweeping" changes at management but indicated Murdoch did not want to be viewed as kowtowing to critics and that it would be difficult to replace Shine.
The broadcasting and media world, like many other industries, is not known for placing women at the top. In September, AdAge unpacked the glaring lack of women chief executives across the industry, even at companies focused on appealing to women, such as Bustle and PopSugar.
Then there is the "glass cliff" problem. It's a theory that shows many companies often put women in leadership roles only when facing major difficulties. Researchers found evidence that the hiring of a woman could be viewed as a change of direction for a company because men are seen to have qualities better suited to run already successful businesses whereas women have qualities to essentially put out fires. Starting off in such a difficult position can then lead a woman to fail at the job.
Still, should Murdoch take the reported change of direction and hire a woman to run one of his company's crown jewels, there are some highly qualified candidates. Paula Kerger has headed up PBS for roughly 11 years, while Pamela Wasserstein is at the helm of her family's New York Media.
Murdoch could also look outside the media world and tap one of the 29 women currently leading S&P 500 companies. There's Hewlett-Packards' Meg Whitman, Nasdaq's Adena Friedman or even IBM's Virginia Rometty.
Or, ya know, how about Oprah?