Fox News Names Peter Doocy WH Correspondent, Here's a History of His Clashes With Biden
Fox News reporter Peter Doocy, who followed President-elect Joe Biden's campaign, was named a White House correspondent on Wednesday by the network.
At times during Biden's campaign, Doocy and Biden have traded barbs, particularly about allegations over the business dealings and behavior of Biden's son, Hunter Biden. Fox News has broadcast numerous stories about Hunter Biden, alleging that he was involved in allowing employees of a Chinese energy company to access the White House in exchange for money.
In a Wednesday statement, Fox News Media president and executive editor Jay Wallace said Doocy's "affable nature, tireless work ethic and dedication to advancing the story on the campaign trail further enhanced our reporting throughout the historic 2020 election cycle." Doocy is expected to join current White House correspondent Kristin Fisher in covering the Biden administration.
During press opportunities, Doocy has asked questions about Hunter Biden which have elicited snarky responses from the President-elect.
Doocy asked Joe Biden in September 2019 how many times he had spoken to Hunter Biden about his "overseas dealings."
After telling Doocy that those conversations had not occurred, Joe Biden deflected to alleging that President Donald Trump was perpetuating rumors about Hunter Biden because "he knows I'll beat him like a drum and he's using the abuse of power and every element of the presidency to try and do something to smear me. Everybody looked at this and everybody who's looked at it said there's nothing there."
"Ask the right question," Joe Biden told Doocy in conclusion.
In November 2019, Doocy asked Joe Biden about reports that Hunter Biden had sired a child with a woman in Arkansas. Lawyers for the woman, Lunden Alexis Roberts, claimed that DNA tests proved conclusively that Hunter Biden was the child's father.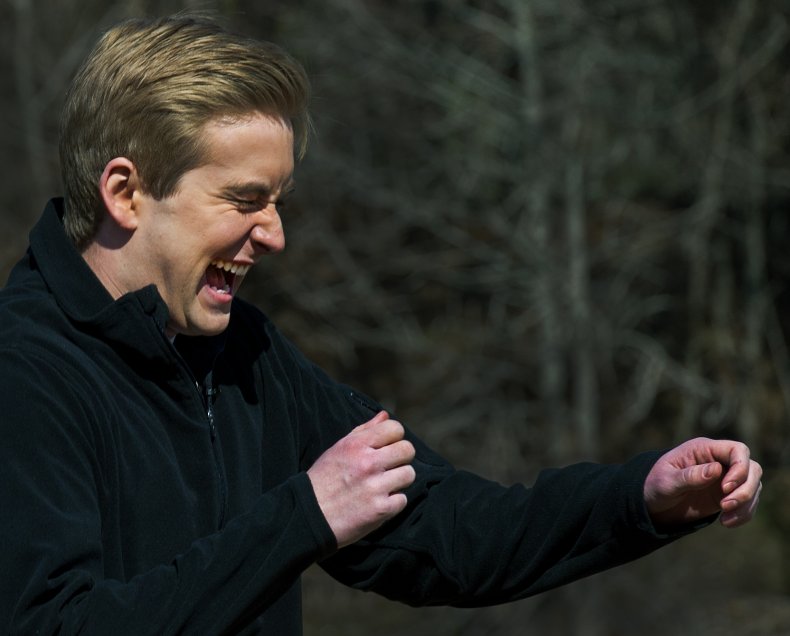 "I'm wondering if you have a comment on this report and court filing out of Arkansas that your son Hunter just made you a grandfather again," Doocy asked Joe Biden.
Joe Biden responded that the allegations were "a private matter and I have no comment."
"Only you would ask that," Joe Biden said to Doocy. "You're a good man. You're a good man. Classy."
After a federal investigation was launched into Hunter Biden's taxes, Doocy asked Joe Biden if he would stand by previous statements that allegations against Hunter Biden were "Russian disinformation and a smear campaign."
"Yes, yes, yes," Joe Biden said. "God love you, man. You're a one-horse pony."
In September 2020, Joe Biden was heading off the stage at a press conference but returned in order to take one final query from Doocy.
"I know you always ask a hostile question," Joe Biden told Doocy, "But go ahead."
Newsweek reached out to the Biden transition team for comment.
During the presidential campaign in 2020, President Donald Trump alleged that Joe Biden was treated differently than he by members of the press.
"I watch Biden getting asked questions that are really meant for a child to answer, anybody could answer," Trump said during a September 2020 press conference, "and I look at the level of questions that you people ask. I mean, honestly, it's disgraceful."