Fox News Panelist Tells Trump It Is Time to 'Drain Your Own Swamp' After Cohen Guilty Plea
While discussing President Donald Trump's former attorney Michael Cohen, Fox News panelist and Fox Business host Lisa Kennedy recommended that the commander in chief drain his own swamp.
During a segment on Fox News's Outnumbered, co-host Harris Faulkner brought up the point that Cohen could tell special counsel Robert Mueller things that Trump told him, which the president thought would never be repeated. Kennedy noted that this is what happens when you hire someone for your campaign who's also your personal attorney.
Kennedy also expressed curiosity as to whether Cohen and Trump's conversations were protected by attorney-client privilege. She also criticized people for regarding Cohen's version of the story as absolute truth after he admitted to making false statements in the past.
"This is someone who has been gaming the system, and he's a gross person, and I hate to say it, but the President has attracted some doozies," Kennedy said.
Throughout his campaign and into his presidency, Trump repeatedly referred to Washington, D.C., as a "swamp," and promised to drain it of dishonest, career politicians. In light of some of the people who Trump associated himself with during his campaign, such as Paul Manafort, Roger Stone and Cohen, Kennedy suggested that the president take his own advice.
"It's time for you to drain your own swamp and move forward without some of these hangers-on, because these slimy, Vaseline-covered salamanders do more harm than good," Kennedy said.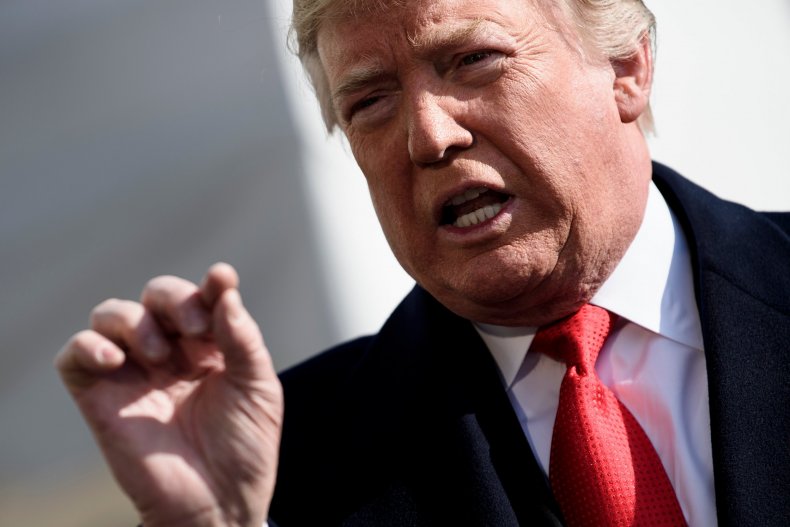 On Thursday, Cohen pleaded guilty to lying to Congress about the president's attempts to open a Trump Tower in Moscow. He said he lied about the timeline of negotiations for possibly opening a Trump Tower and claimed negotiations were still taking place in June 2016.
In January 2016, Cohen emailed Kremlin spokesman Dmitry Peskov to ask for the government's help on the stalled Trump Tower project. Cohen initially said that the project was abandoned after his email to Peskov went unanswered. However, on Thursday, he backtracked and said that his original statement was incorrect and that negotiations had continued.
Following Cohen's guilty plea, Trump called him a "weak person" and said he was trying to receive a reduced prison sentence by "making up a story." However, the president added that even if Cohen was right, it didn't matter because he was allowed to do what he wanted during his campaign.
"I was running my business, a lot of things during the campaign. So very simply, Michael Cohen is lying, and he's trying to get a reduced sentence for things that have nothing to do with me," Trump said.
He added that he wasn't trying to hide anything and said he hired Cohen and kept him on his payroll for 12 years because Cohen did him a favor a long time ago.
Cohen pleaded guilty to eight felonies, including five counts of tax evasion, one count of bank fraud and two counts of campaign finance violations.