Fox News' Pavlich Says Joe Biden 'Certainly Did Something Illegal' When He Demanded Firing of Ukraine Prosecutor
On Monday's episode of American Newsroom, Katie Pavlich said that Joe Biden "certainly did something illegal" when he argued for the firing of Ukrainian Prosecutor General Viktor Shokin. But the position was a popular one in Washington, and there's no evidence that in backing it, Biden has done anything illegal.
"If we're going to hold former Vice President Joe Biden to the same standard that Democrats ... are holding to President [Donald] Trump, then Joe Biden certainly did something illegal and unethical when he called for the firing and demanded the firing of a prosecutor in exchange for a billion dollars in aid to Ukraine," said Pavlich during the Monday episode.
"There are a lot of unanswered questions about the extent of the influence and how Hunter Biden used his last name, and certainly there is a reason why Adam Schiff doesn't want Republicans asking him questions under oath," she added.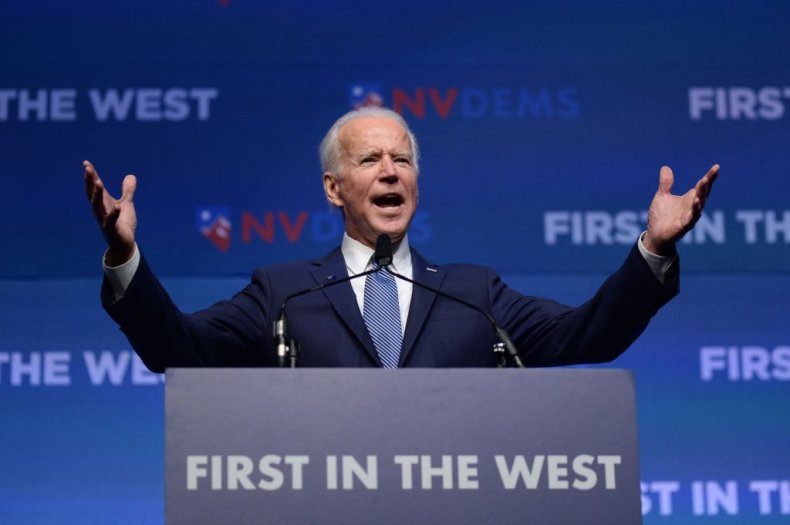 Shokin had long been under fire by Ukrainian anti-corruption forces, who sought his dismissal for defending the needs of the elite versus those of the common Ukrainian. He stood accused of avoiding prosecuting cases involving high ranking officials for their participation in the regime of President Viktor F. Yanukovych. He also didn't prosecute police officers or opposition activists for sniping protesters during 2014 street protests that ultimately wounded thousands and left 100 dead.
Shokin was described in March by The New York Times as a "worrying indicator" that Ukraine's government was returning to the corruption of the past. That month, the Ukrainian Parliament voted to have him removed by a wide margin from his office.
Fellow panelist Jessica Tarlov pointed out that Shokin, as George Kent testified before Congress on November 13, was allegedly corrupt and Biden's statements and behavior were in accordance with U.S. policy at the time.
"There was nothing illegal about what happened with Joe Biden or with Hunter Biden," said Tarlov. "In fact, Joe Biden intervening here on behalf of western democracies in the IMF and the World Bank actually made it more likely that Burisma would be investigated than not, because Shokin, the prosecutor who was fired, was incredibly corrupt. I can not believe that this is where Republicans want to hang their hat and I know that it's becoming increasingly impossible to do anything but to divert and deflect on this basis."