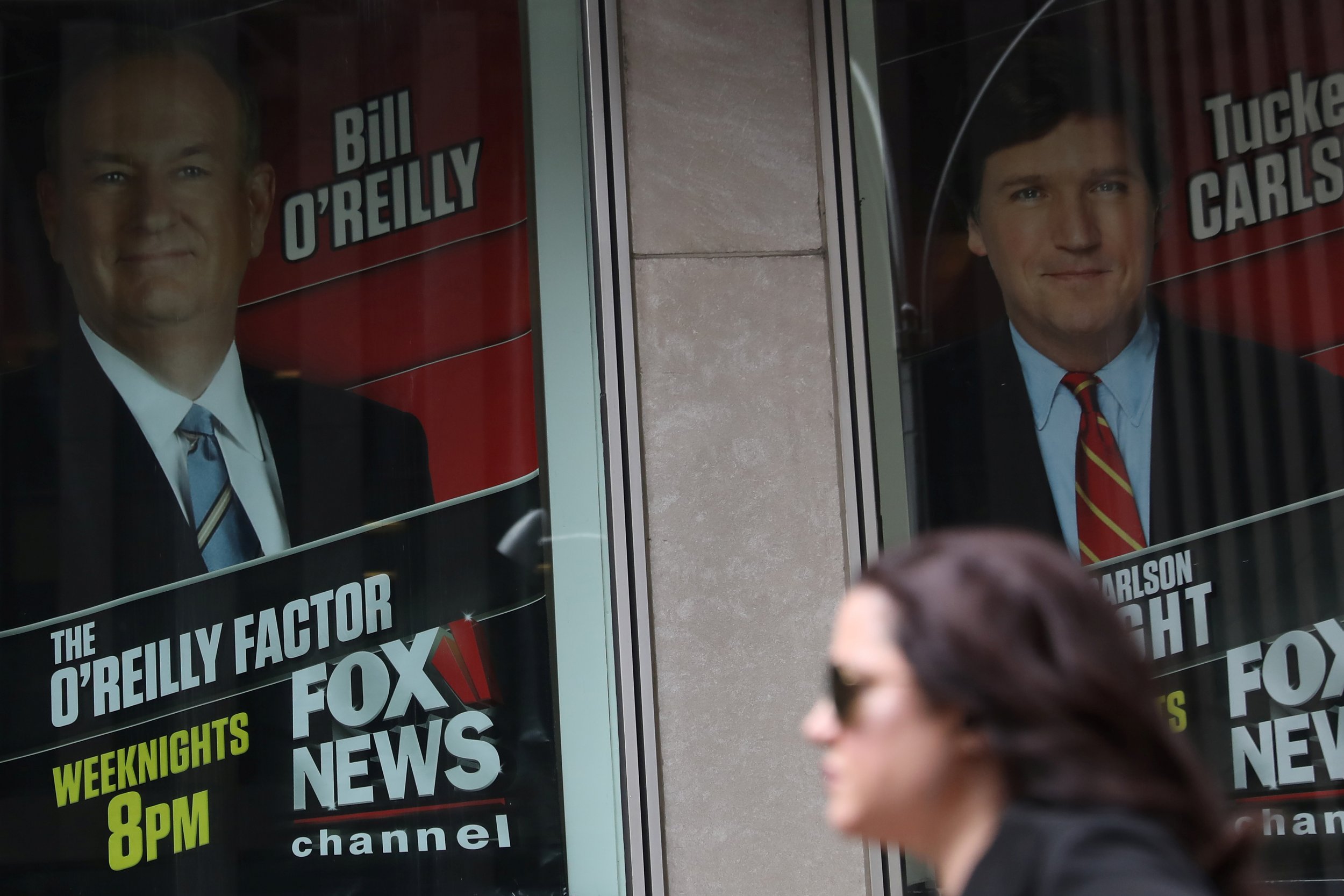 Fox News will have paid out more than $85 million to make multiple sexual harassment allegations go away following news that the cable network's former top star Bill O'Reilly may get a $25 million severance after he was fired this week.
O'Reilly, who headed the network's flagship "The O'Reilly Factor," parted ways with Fox News on Wednesday, April 19 after an internal investigation at the network conducted by a law firm found multiple women had complained about his behavior.
In early April a New York Times investigation showed the network had already paid out $13 million in settlements to five women so they would not pursue harassment cases against the show host for what they described as verbal abuse, lewd comments, unwanted advances and obscene phone calls. Sources told The Times the $25 million payout to O'Reilly would be equivalent to one year of his salary.
In July 2016 former Fox News founding chairman Roger Ailes left the company after allegations emerged that he sexually harassed employees like former star anchor Megyn Kelly. Ailes received $40 million in severance pay.
Aile's resignation came after former host Gretchen Carlson alleged in a lawsuit on July 6, 2016 that she was fired by Ailes for refusing to have sex with him. Following her suit six other women, including Kelly, came forward with allegations against Ailes.
In the nine months since Ailes' ouster, Fox News has appointed a new head of human resources and conducted sensitivity training for employees. They have also dismissed some of the executives closest to Ailes.
Read more: How Stephen Colbert and his alter ego said goodbye to embattled Bill O'Reilly
O'Reilly's dismissal has had a positive effect on the stock price of Fox News' parent company 21st Century Fox, which is up 68 cents, or 2.2 percent on the day before. O'Reilly's show was a television ratings giant, and with one of the largest viewerships in cable news was key for generating advertising revenue for the network.
At least 56 advertisers pulled their ads from "The O'Reilly Factor" since news of the payouts from the network to O'Reilly's accusers emerged in early April. Although 21st Century Fox's stock price has risen, it is still down 4 percent since news of the payouts first broke.
The show's ratings have continued to remain strong averaging 3.7 million viewers, according to Nielsen Research numbers in early April. Those prime-time numbers are up 28 percent during the same period in 2016.
O'Reilly has continued to fight back against the allegations, calling them "unfounded." He was unable to appear on television one last time to say goodbye to his viewers.
"It is tremendously disheartening that we part ways due to completely unfounded claims," O'Reilly said in a statement Thursday. "But that is the unfortunate reality that many of us in the public eye must live with today. I will always look back on my time at Fox with great pride in the unprecedented success we achieved and with my deepest gratitude to all my dedicated viewers."