Two Fox News polls of registered voters in Michigan and Pennsylvania have presumptive Democratic Presidential nominee Joe Biden beating Trump by eight points in both states.
Trump won both states in the 2016 presidential election by narrow margins of less than one percent, making the states two of a handful of swing states that could decide the 2020 presidential election.
The Michigan poll showed Biden leading Trump 49 to 41 percent, and the Pennsylvania poll showed Biden leading Trump 50 to 42 percent.
In the polls, released Wednesday, Trump led in Michigan amongst white men, white evangelical Christians and white people without a college degree. White evangelical Christians prefer Trump over Biden by margins of 51 percent.
Biden, in contrast, leads amongst Michigan's women, non-white voters and voters over age 65. Women supported Biden 20 percent more than Trump and non-white voters preferred Biden 63 percent more than Trump.
Support in Michigan for Biden also changes depending on his running mate. Biden has already said that he plans to choose a female running mate as his vice presidential pick. The poll found that if Biden chooses Michigan Governor Gretchen Whitmer, their combined lead over Trump and Vice President Mike Pence shrinks to barely six percent.
Despite shrinking Biden's lead, the poll showed that Governor Whitmer's job approval numbers are higher than Trump's by a margin of 19 percent. Conversely, 16 percent more voters disapprove of the job Trump is doing compared to Whitmer's job performance.
Most voters also approve of Whitmer's handling of the coronavirus epidemic, even though Trump has publicly criticized her for declaring a state of emergency in early March and subsequently locking down state schools and businesses.
"If you take Michigan," Trump said on April 19, "there were things in Michigan that I don't think were necessary or appropriate, everyone knows that." He also expressed support for anti-lockdown protestors looking to reopen the state's businesses in a tweet shared on April 17. "LIBERATE MICHIGAN!" the president wrote.
Whitmer has continued to defend her strict social distancing measures as necessary to help curb the spread of coronavirus.
"Our biggest concern, of course, is a second wave," Whitmer said. "The worst thing would be for us to spike the football and think we are outside of the danger zone and to re-engage and find another peak of Covid-19."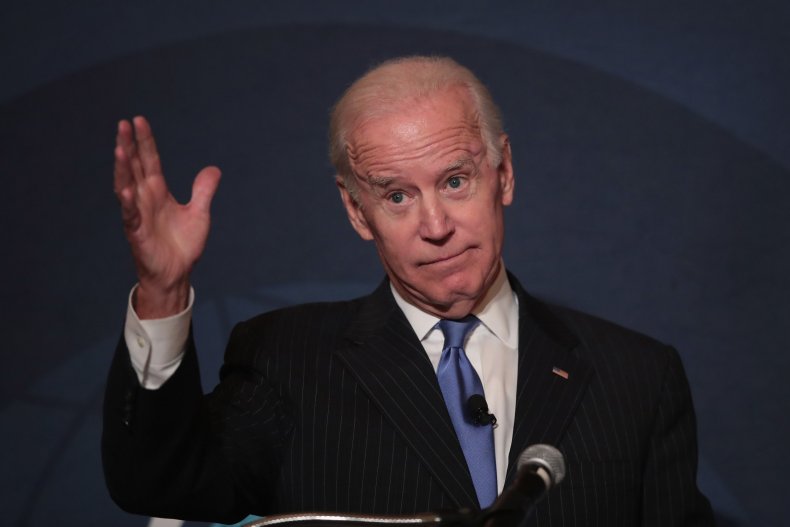 The Pennsylvania poll shows Trump recieving strong support of 12 to 18 percentage points amongst rural white people, Gen Xers and white people without a college degree. He also leads men by a margin of 7 percent over Biden.
However, Biden beats Trump by margins of 21 to 30 percent among Pennsylvania's women, Millennials and suburban women.
Newsweek has reached out to the Biden and Trump campaigns for comment. Neither had responded by the time of publication.
Barry Burden, a professor of political science and director of the Elections Research Center at the University of Wisconsin-Madison, told Newsweek that while Trump flipped Michigan from blue to red during the 2016 election, the 2018 mid-term elections signaled a possible shift as Democrats swept the state's Senate and gubernatorial races.
If Democrats fail to take Florida in the 2020 election, Burden says, then they'll need to win all three industrial Midwest states: Michigan, Pennsylvania and Wisconsin. Republican pollster Neil Newhouse also sees all three states as "critical" to Trump's re-election chances.